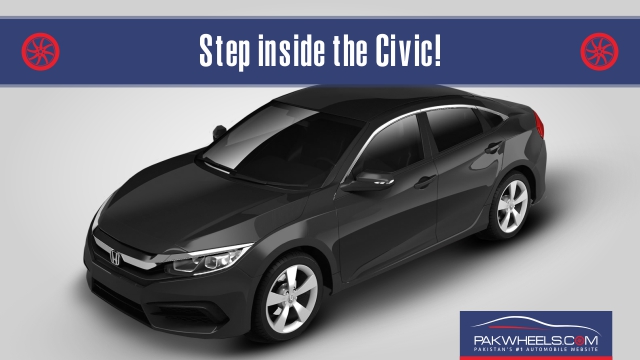 PakWheels Renders The 2016 Honda Civic's Dashboard
The 2016 Honda Civic's arrival is making everyone excited, but there's very little information that is currently available with you to see and read on the next big thing. Something, which will put Corolla in its rightful place.
The Civic Type R in Europe is already out and it is even giving the likes of BMW M3 a tough time so will this be able to do it?
The all-grey dashboard is usually found in the foriegn Civic and grey with combination of beige is found in Pakistani Civic, and here both of them for you to see and embrace.
Related: Read more on the 2016 Honda Civic