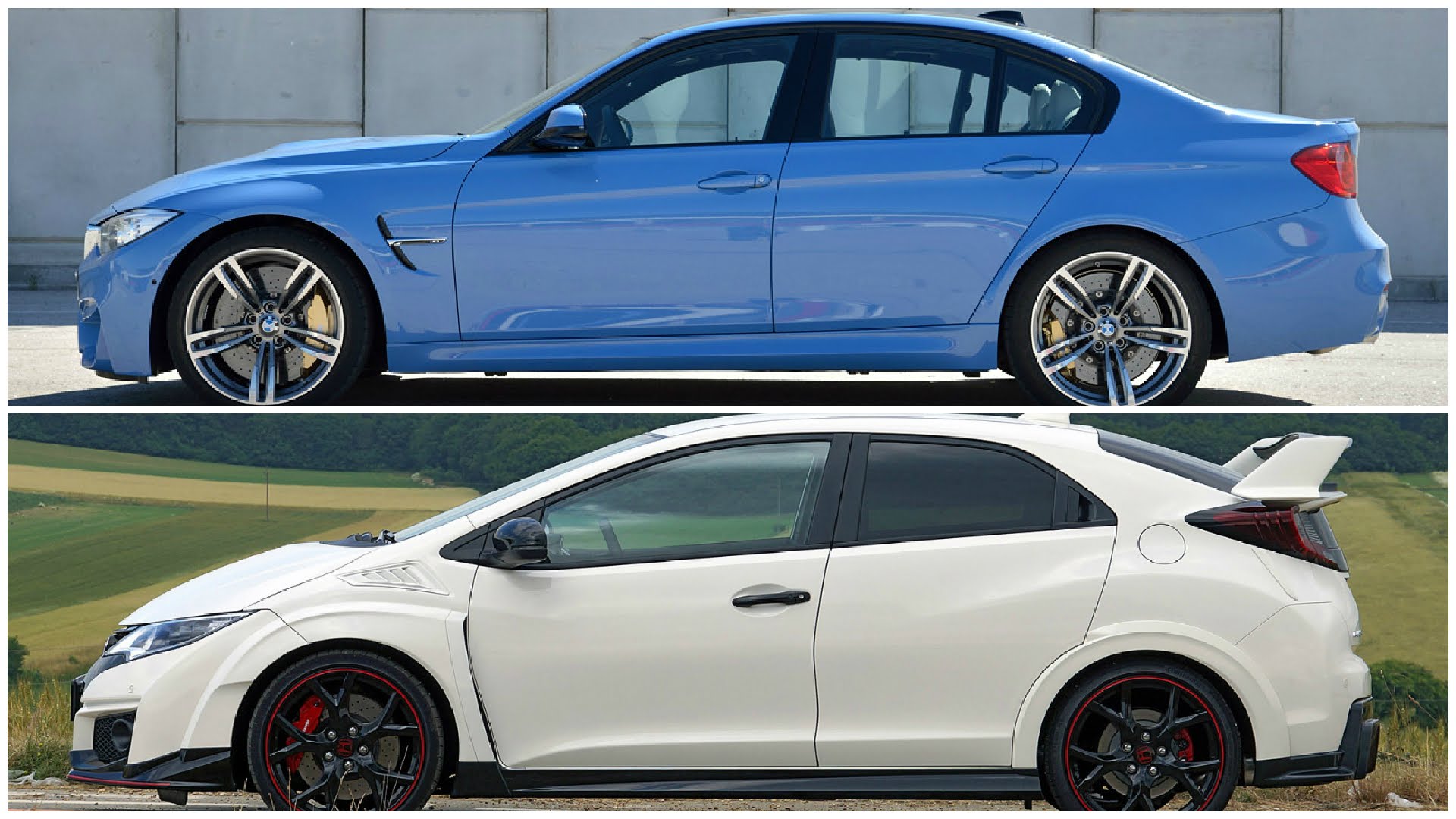 Honda Civic Type-R Seems To Be Faster Than A BMW M3
The new 2015 Honda Civic Type-R is probably the most anticipated hot hatchback for the past 5 years. When Honda first confirmed that there would be a new Civic Type-R for 2015 they set themselves some overly ambitious goals but from the looks of this test conducted by independent journalists from Auto Express  it seams that they  have achieved those goals and then some. Auto Express took out the 2015 Honda Civic Type-R and pitched it against the new Audi RS3 and the BMW M3. On paper it seems the Honda doesn't stand a chance; from its 2.0 liter turbo charged engine it churns out 306bhp giving it a 0-60 time of 5.7 seconds. Compared that with the RS3s 367bhp and 3.9 second 0-60 time and the BMW M3's 425bhp; 3.9 second 0-60 time seems like it doesn't stand a fair chance.
Though when the cars were thrashed around the track to their full potential by the same driver the results were frankly astonishing.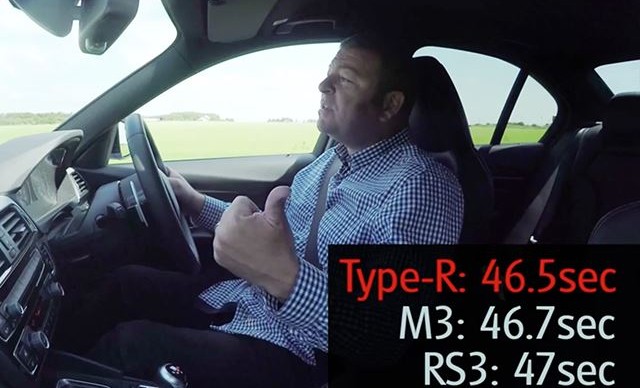 The Civic Type-R beat the BMW M3 by 2 tenths of a second and the RS3 by a whole half a second. Despite the fact that the M3 has almost a 120bhp advantage over the Type-R and the RS3 has 4WD. The BMW and Audi are by no means slow cars but it seems that the Civic Type-R is in an another league. We're sure right about now the thousands of Honda enthusiasts among you will be very pleased at this result and we hope that we get the Type R here. I mean, the current Honda Civic is almost 2.6 million, people will feel no doubts when making a decision for the Type R because spaceship!