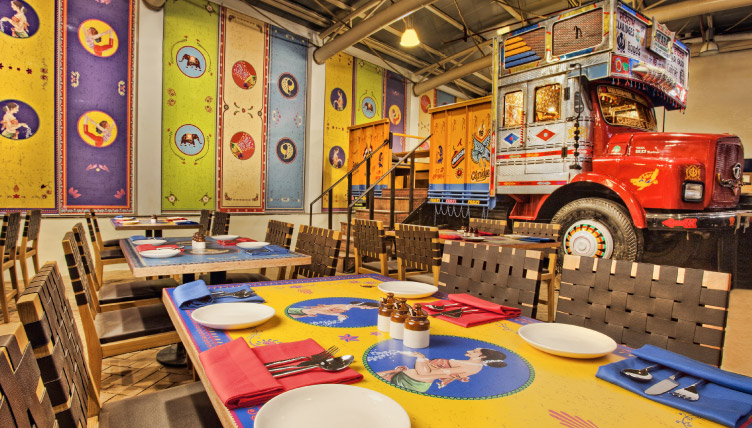 Planning A Pakistan Road Trip? These Are The Restaurants And Dhabas You Must Try
Roadside shacks or more commonly known as dhabas, are eateries that are on the roadsides in Pakistan and serve food you can eat out in a very relaxed and comfortable atmosphere. Simple foods define the experience of eating at these roadside restaurants which are found in abundance all over Pakistan and nothing beats the simplicity of these modest roadside eateries.
Here we list a few of these found in Pakistan.
1. Mian Gee Restaurant: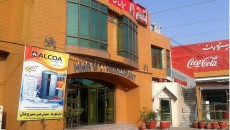 Established in 1982, Mian Gee is on the road side of GT Road in Lalamusa which serves a special chai and a menu that has remained the same since the day operation started. The specialty of this roadside eatery is chanay ki daal which is prepared using desi ghee along with two other varieties now offered; chicken daal and mutton daal.
2. Piyala Hotel and Restaurant at Rohri bypass, Sukkur: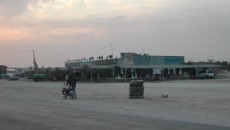 Located on the Rohri bypass in Sukkur is this hotel that provides refreshments for those on a long journey and is suggested by avid road trip travelers.
3. Kabul Restaurant, Islamabad: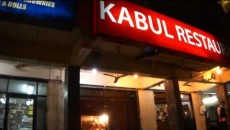 Known as the meat lovers' heaven, located in F7, this restaurant has been providing incredible Afghani cuisine since 1989. The food items offered on its menu are very limited but the quality is extremely high. The food are high on flavors but not overwhelmingly spicy. The salty tikkas, beef cubes and every single other item on the menu is served after being cooked to perfection. The restaurant also serves amazing Kabuli pulao which is served with a generous serving of beef and carrots and raisins. The food is also reasonably priced, thus appealing to people from all income brackets, at an average price of PKR 300 to 500 per person.
4. Mushtharka Quetta Balochistan Hotel: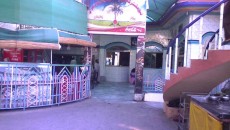 Known for serving the best mutton and chicken roasts, this roadside eatery is also known for serving the best known desi breakfasts for those who prefer local cuisine over any other. The restaurant features a large menu which includes items such as Ginger Naan, Garlic Naan and Sajji.
5. Kalay Khan Chapli Kabab House in Abbottabad:
*We could not find an image for Kalay Khan Chapli Kabab House.
Boasting the best BBQ in Abbottabad, this restaurant serves beef tikkas which are the best item on the menu. The tikkas are served on a skewer and marinated to perfection. The place does not offer a luxurious seating arrangement but it is kept very clean and simple. It is a must try for travelers on the road.
6. Namak Mandi: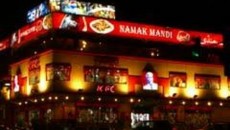 Established in 1980, located in Saddar, Rawalpindi; this restaurant serves authentic salty cuisine which includes namkeen karahi, lamb seekh tikka, lamb karahi and the tikka depending on the size of the lamb. The menu also includes BBQ dishes from Punjab and the chapli kebabs and kabli pulao are two of its best sellers.
7. Shahbaz tikka shop: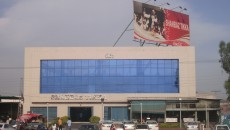 Located on G.T. Road in Gujranwala, this eatery offers you BBQ, tikka of every type and karahi gosht of the highest quality as well as various other specialties from Gujranwala.
8. Sindh Green Hotel, Larkana: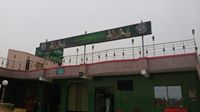 Known for its excellent accommodation, this hotel also offers one of the best menus for those on a road trip traveling through Sindh.
9. Bhatti:
Again, no image found for this restaurant near G.T Road Gujranwala which provides the best white quorma that has become quite a delicacy.
These are two more honorable mentions:
10. Naseem restuarant, few kms before Rahimyar Khan, serves the best Namkeen Rosh we have had in Pakistan.
11. Sindh Green, Larkana for a variety of dishes. You can stop over here and enjoy a general good taste in food.
Do tell us which are your favorite restaurants.