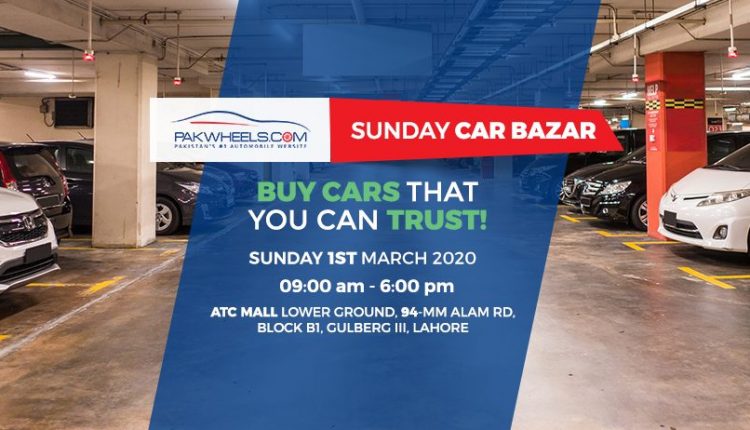 After conducting the first successful Car Bazar in Lahore, PakWheels.com is bringing the second episode of the transactional event in the heart of Punjab and undoubtedly it will be a great success.
Buying and selling a vehicle is always a hectic task and that's why PakWheels.com is organizing car melas throughout the year across the country to facilitate people and to make vehicle transactions easier and hassle-free and after the successful car melas, PakWheels.com is bringing Sunday Car Bazar for the people.
What is Sunday Car Bazar?
PakWheels Sunday Car Bazar is a newly introduced concept to promote cars managed by PakWheels directly. These cars are thoroughly checked by PakWheels experts and detailed inspection reports are attached. These cars are in good condition and are available for sale. 
If you want PakWheels team to sell the car at the best price for you then avail  PakWheels Sell it for me service and get the best deal for your car.
So what are you waiting for?
If you are looking for a trustworthy deal just visit our Car Bazar which is happening on 1st March 2020 at ATC Lower Ground, 94-MM Alam Road, Block B1, Gulberg III Lahore. 
Buyers will have loads of cars to choose from. Sellers will have a hassle-free experience in finding the right buyer for their car.
Be there at the venue on 1st March 2020.