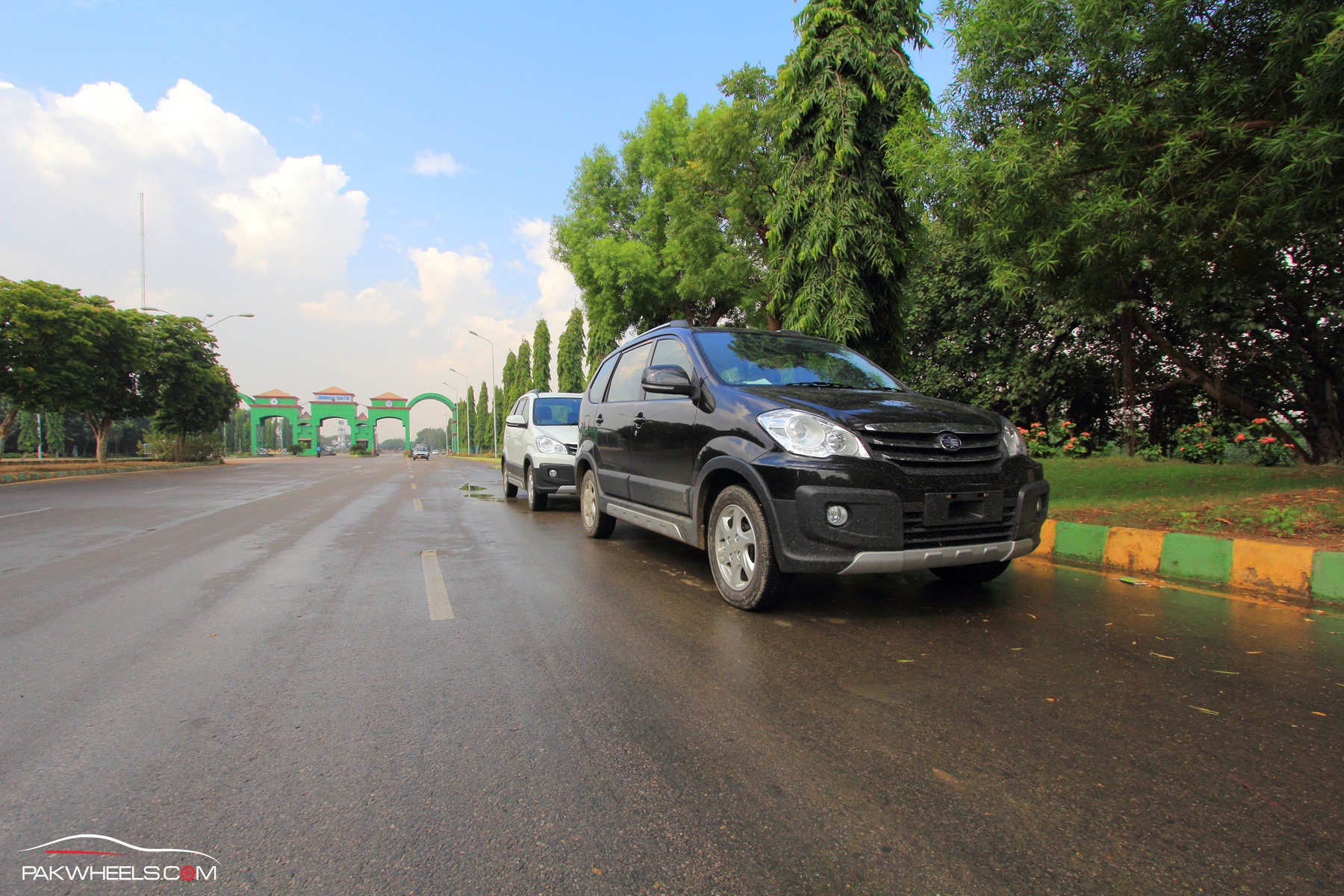 FAW Sirius S80: Pakwheels Test Drive Review
Pakistan is a very tough place for a new automaker to survive in, the big three automakers of Pakistan don't allow new ones and even if somehow some did come in the past, the recession kicked in along with the political chaos, and their parent companies abroad had to wind up or trim down their operations in order to survive. Even the world's largest automakers such as GM had to shut down not one but many established names, take Saab for example.
This has become into a concept amongst Pakistani auto enthusiasts and consumers, if a new automaker steps in after crossing all the unbreakable barriers, people form the opinion that they will soon shut shop and leave, but in the case of FAW, that's incorrect. The Chinese are here to stay!
Editor's note: FAW wanted us to test drive their first car in Pakistan, Sirius S80 so they invited us to their assembling plant near Steel Mills, Karachi. The whole marketing, dealership and after sales team was there to receive us and gave us two cars of our choice directly from the assembly line. Had lunch with us at Country Club and treated us like royalty.
We arrived at the plant in the morning and were taken to the massive conference room where the bosses of Al-Haj and FAW showed us a few power-point slides about FAW and Al-Haj, the slides were not all uninteresting, but a lot were as the GM Marketing, a humble man with an experience of over 15 years in the auto industry spotted and chose to stop there and instead show and talk about what we're really interested in! The cars and the future!
Cars that we saw amongst their plans for Pakistan rekindled us back into the mood and we engaged in a good discussion about how long would it take them to pack up and leave. But we were wrong, that was the point of the session, to show us their plans for Pakistan and the plans were optimistic.
They could've provided us the car in the city rather inviting us to the plant which they did, because we wanted to be sure what and how they were doing.
Once the meeting session was over, we headed off towards the plant to see what was going on, because once we entered the building, there were trucks, it looked like a truck company and it was. They were making trucks for customers as big as Shell, Pepsi and PTN.
Now they've decided they want a piece of the cars market because as it turns out, they're just as bored as we are of seeing the usual three cars on the roads forever.
Exterior: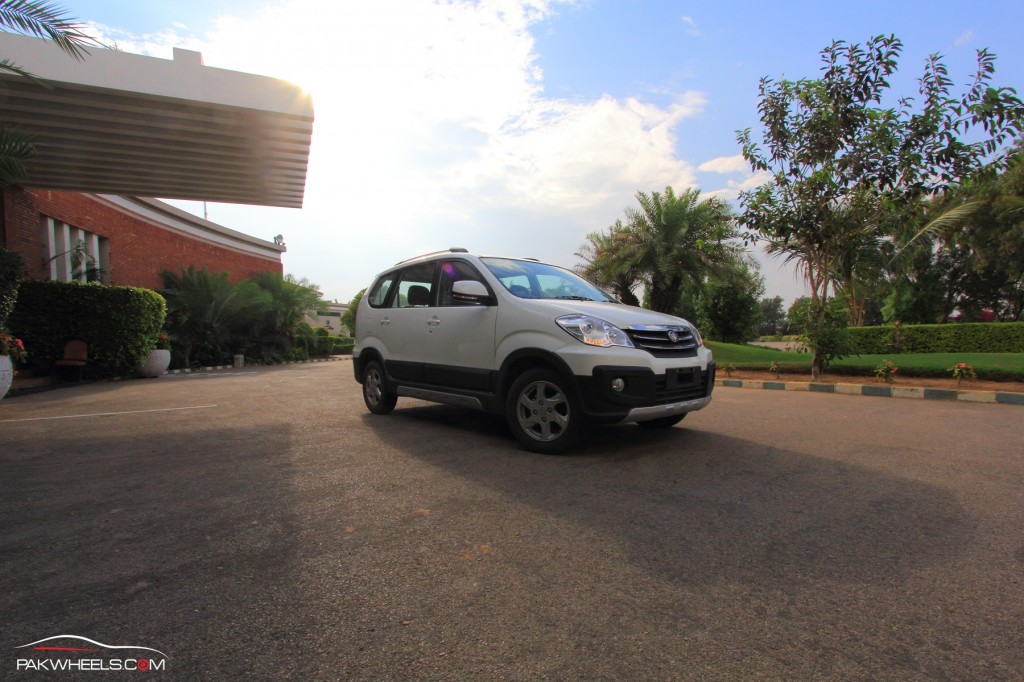 Sirius S80, named after the brightest star in the universe, is their weapon of choice to enter the passenger cars market.
Just like the rest of us, we too were of the view about how dreary and awful the car would be given our experience with Chinese cars in the past, but once the pictures came out, we were astonished and became overly curious because credit where credit's due, the Sirius S80 is a seriously good looking car in its genre.
But its Chinese, good looks only get you as far as appreciating the good looks and then you walk away, because the quality and reliability won't be good but when we touched the door handle and opened the door, the sound that greeted us upon opening the door immediately wanted us to close and check the sound; the door was heavy, the sound it made was soft and firm, there was very low amount of metalling sound upon closing, the effort to do both the things were minimal as well.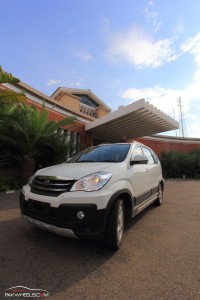 Me and another Pakwheeler, the photographer accompanying me was very pleased so instead, we began to inspect the car's exterior and the quality was not bad at all. If we hadn't known it was Chinese, none could've guessed that it was Chinese built.
It had projection headlights and also had integrated LED turn signals with both rear and front fog lamps.
When we first wrote about the Sirius S80, we and everybody else complained that the wheels looked too tiny, but they aren't actually when we saw it in person.
So far so good, we both are impressed.
So we inquired how did you brought this in? Was it a CKD (complete knock-down unit) or a CBU (Completely built unit), and it was a CBU, only bumpers and other trims are fitted here, alongside tuning for local ergonomics is done here.
I may not be so technical, but Fahd is, and he wanted to drive just as much as I did but he is also a photographer, often referred to by Libra as his guru in photography.
The cars they prepared for us were in silver color but the weather was beautiful, it had just rained and the sky was now clear, the perfect time for photography and naturally, given Fahd's honorary title by Libra, we couldn't argue with him when he said he wanted the orange (Tangerine) color Sirius S80 for test drive as silver color would look dull. But except the silver ones, none were ready so the folks at FAW quickly made calls to their assembly line and ordered not one but TWO cars! to have ready for us ASAP.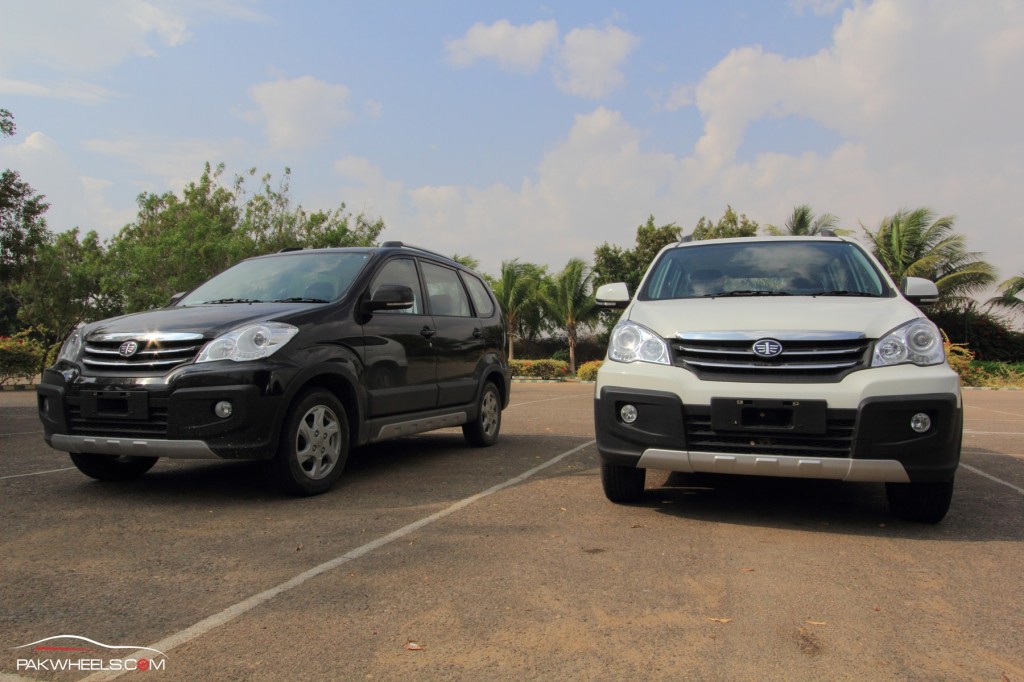 Orange Sirius S80 would've taken a lot of time and thinking it might rain again — disappointed — the guys turned to us asking can we wait a while as the tangerine has a lot to be done before it could hit the road, so we compromised on one in black and one in white as they could get them ready faster, which they did.
Interior: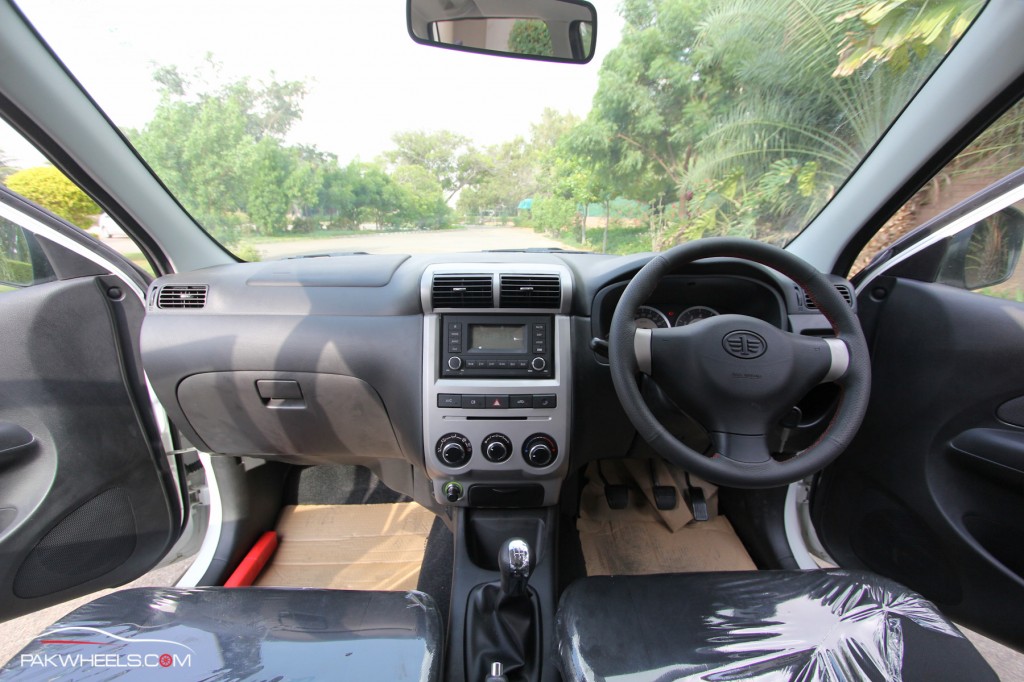 The cars were ready, me and Fahd both got onto the driving seats and the interior, was good looking but had this plastic-ky feel but so does lots of other locally made cars. The shape, the size, the buttons were all good but when you touch it, you don't feel satisfied. The build quality was not bad but the quality of plastic wasn't satisfying either.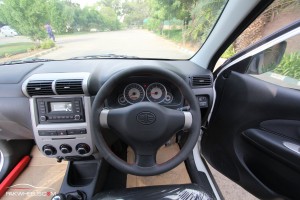 The steering was of the right size and shape, with red stitching and black fabric, it looked alright but here as well, the plastic wasn't so good. The feel wasn't complete. The plastic-ky feel had us in doubts.
The car was well equipped though, power steering, power side-mirrors, rear and front fog lamps, and a 1972 usb mp3 player (which they want to change in favor of some recognizable name from the current century).
You had two air-bags, both for passenger and driver alongside, seat belts for all seven passengers, although you could feel the low quality of the material of the belts, but they are enough to keep you inside the car if you are involved in a unfortunate incident.
The instrument cluster was also pleasing to the eye.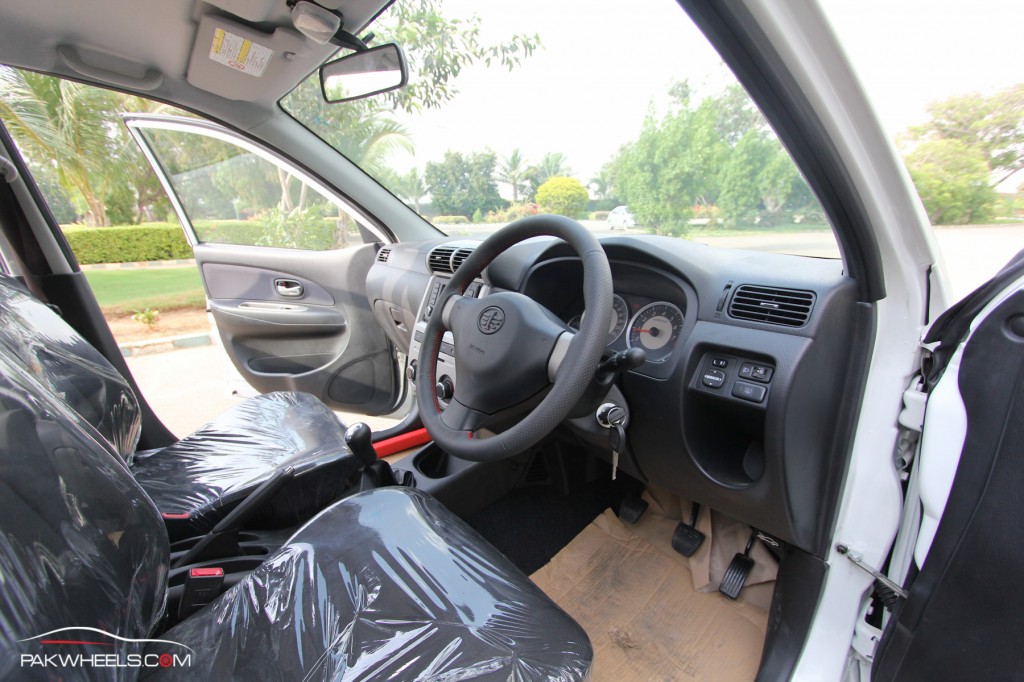 Engine: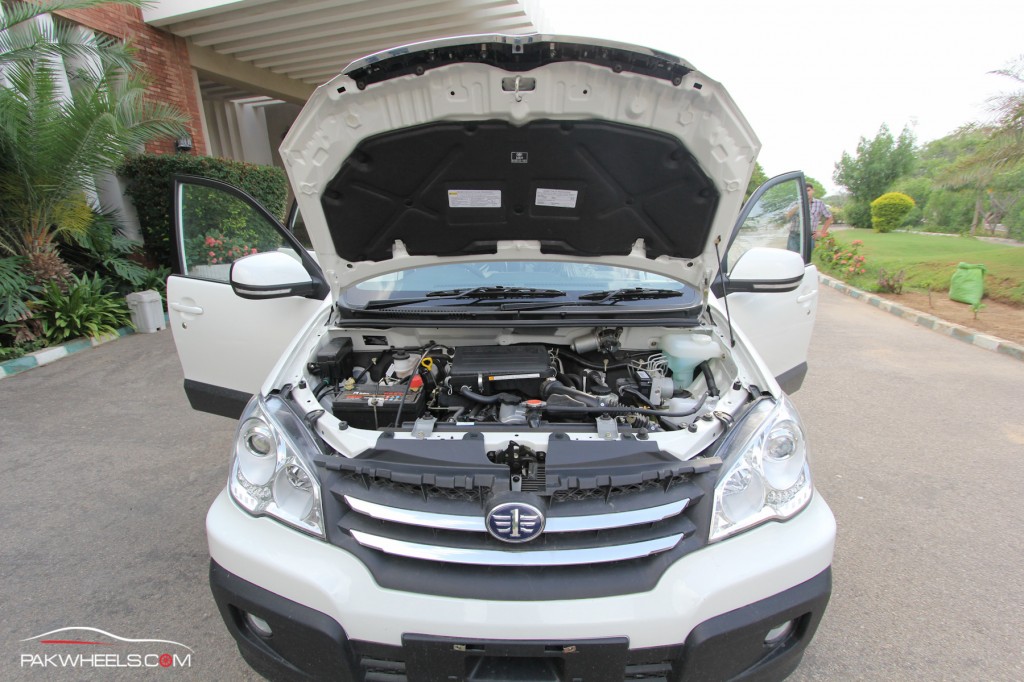 Naturally, we had been in the car for a while now and it was getting hot, so we looked at the FAW guys who conformed us to do whatever we like.
The key was nice, press the button and it comes out of the remote like those Swiss knives. Put it into the ignition and the 1300cc 16V DOHC engine springs to life. It felt a bit noisy, but nevertheless we switched on the air-conditioning and boy did it cooled quick and good at only second position.
After fiddling with one or two things, we gave the cars to the FAW guys who ferried it out of the factory and towards the Steel Mills checkpoint where we swapped seats to finally drive it.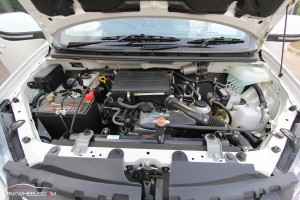 Being a 7-seater vehicle, we thought that the 1300cc will be underpowered but it was far from anything underpowered.
Fahd took off in his car like mad-man, and then I followed suit. We both were pushing the cars' engine to the ragged edge, because the engine sounded magnificent. The sound was a throaty grunt, like a GT car, it wasn't bass heavy, it was an aural pleasure for us. For a while, we forgot that we were in a family van or MPV. It may be just noisy for some family people though.
The engine was powerful, even with four fully grown men in the car, it raced off to 100 km/h from 0 just like any car would. Even at low RPMs and high gears, the engine responded well, not a dumb response thanks to the short ratios, which is good for city driving.
The engine produces 67 bhp and 120 torque which is, we believe the right the combination for a family van for a city. Torque always aids you in getting faster off the line, and technically, it is what moves the weight.
We asked though, with a sound like that, its hard to shift before the redline so what is the mileage of the car?!
We both got conflicting figures, the people in Fahd's car who had test driven the car for Pakistan almost in every secure part of this country said that it did 12 kms in the city and around 18 kms on the highway while I was told it did 9-10 kms in the city and 14-15 on the highway.
Transmission: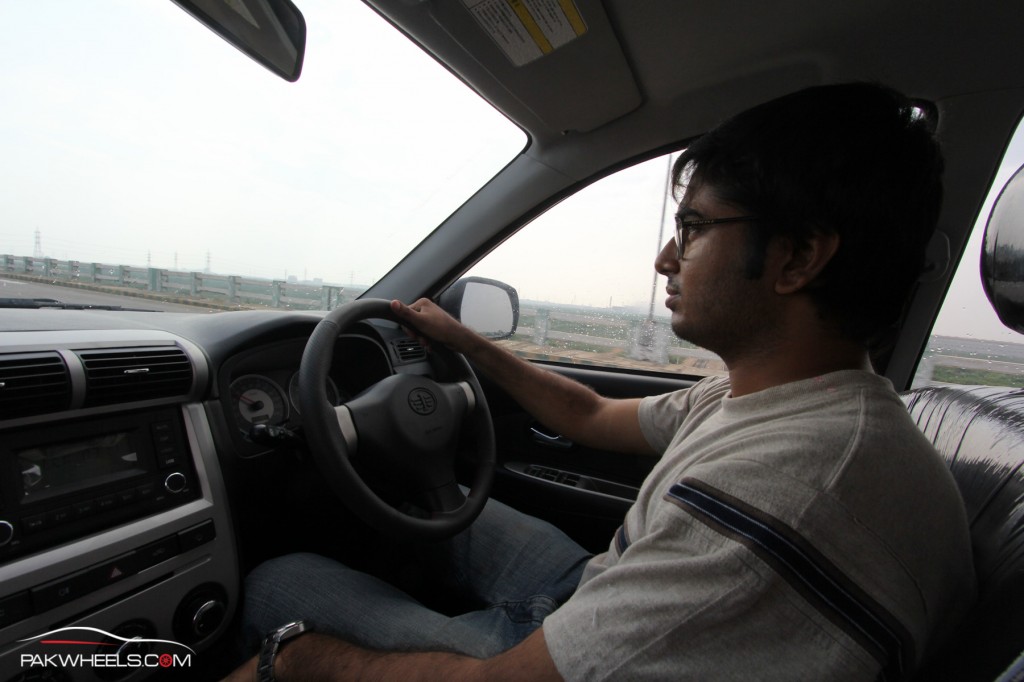 The shifting wasn't brilliant in either cars. Take for example my 2004 Cultus, when I change gears up from 2nd to 3rd, I don't have to find the third gear you simply push it out of the second and it finds the 3rd slot itself, here though, we both had to find the slot for third gear after coming in neutral and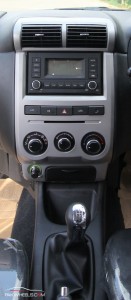 put it in the third slot.
Our only motivation for shifting down was to hear more of that beautiful sound produced by the engine, but it lagged every time you pushed down.
The power delivery was good, we even tried to record a 0-to-60 time at full throttle but because of the poor gear changes, we couldn't unleash the full potential of the car but we did measure that it takes a Sirius S80 to go from 0-to-100 km/h was around 14-15 seconds, a better transmission would significantly improve it though.
Available currently with only a five-speed manual gearbox, Fahd said that shifting was good for city driving but you should look elsewhere if you want a dragster.
Comfort: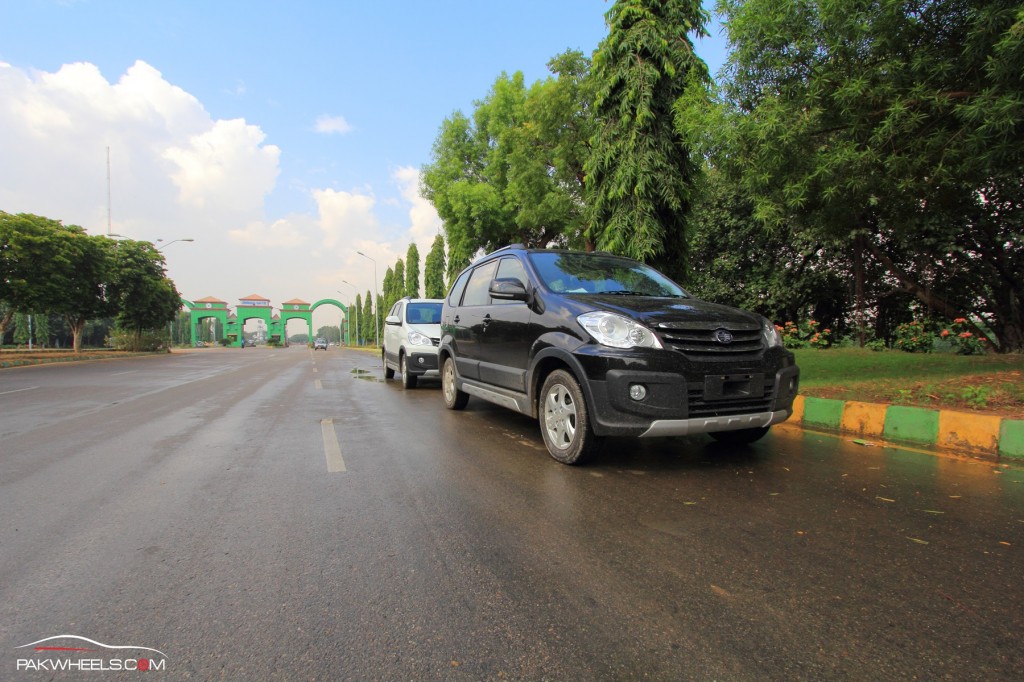 Shifting that hard and fast at redline meant that the this soccer mom's van would just simply rock here and there like an American car from the 70s. But the truth is, we actually forgot that we were in a VAN. It drove like a car. Suspension was good, ate up the pots and bumps on the steel mill road on the speed of 100 km/h very well.
It was comfortable, but the seats weren't. The seats were terrible. Although the FAW guys said that they were planning to change the seats but how soon, we have no idea. So if you're planning a long haul around the country in it, you would be a bit uncomfortable after a while.
Brakes: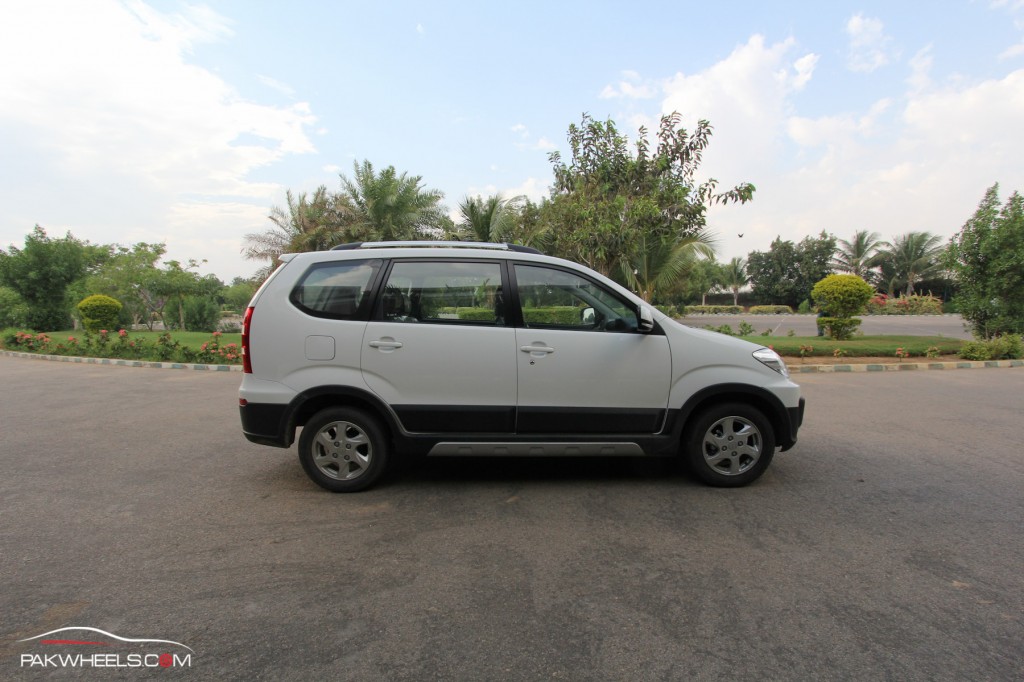 As we were pushing the vehicle around, I couldn't spot a pothole at the right time and had to brake real hard, the two acronyms that support the braking system which your XLi doesn't have again, namely EBD and ABS, sprung into action and made sure we stopped. The front discs and rear drum brakes stopped us in good time.
There would be a bit difference between seven and four people onboard as we had, but the brakes won't be disappointing even if its loaded with full capacity.
Utility: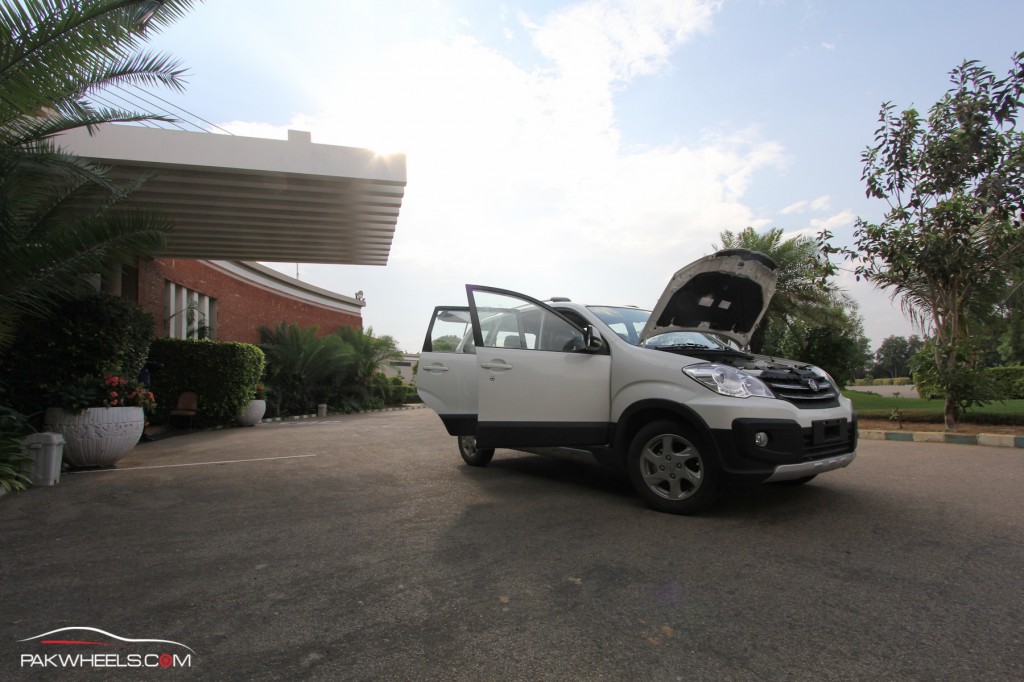 If you want to sell a car in China, you have to have long leg-room, which is why all automakers make special long-wheel base version of their cars for the Chinese market which is left hand drive, and which also explained to us why this car didn't have as much leg-room as we expected. Because this car wasn't meant for the Chinese. It was for the right hand drive markets.
With that said, the rear leg room is not much but you don't feel cramped sitting on the rear seats. Even the 6th and 7th seats had enough leg room and good sitting position.
The seats can all be folded away if you want to use it for cargo, and there are roof rails to put additional cargo on the roof.
The turning radius of the car was just amazing as well. Fahd said it could turn sides just by standing in one place, again a plus for city driving.
Handling and Performance: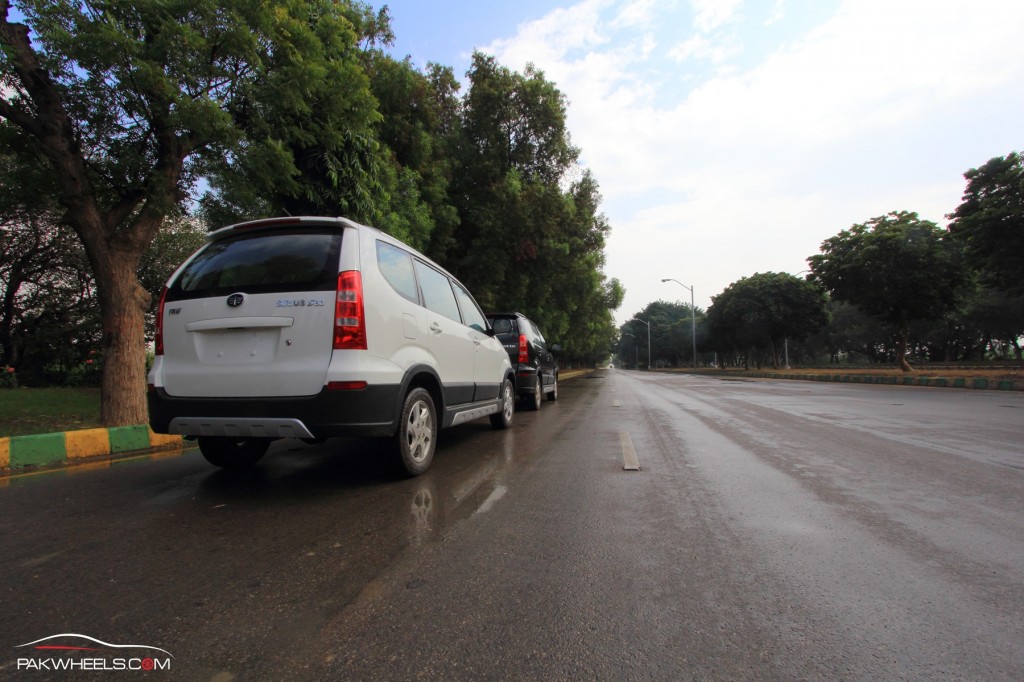 Since this isn't a sports or even a sporty car despite its engine sounding like one, it is an MPV or XUV as FAW calls it. In essence though, its a van.
As we've said earlier in the review, it drove like a car, we took curves on speeds of 100 km/h and never did we thought, oh we're going too fast for this, or anything like it, it wasn't even close to its limit. The first impression to know that you're driving too roughly is your front side passenger who begin to hold the handle and push hard in the floors in hopes that it would somehow brake, but we were all calm and relaxed because 100 km/h is normal speed for this.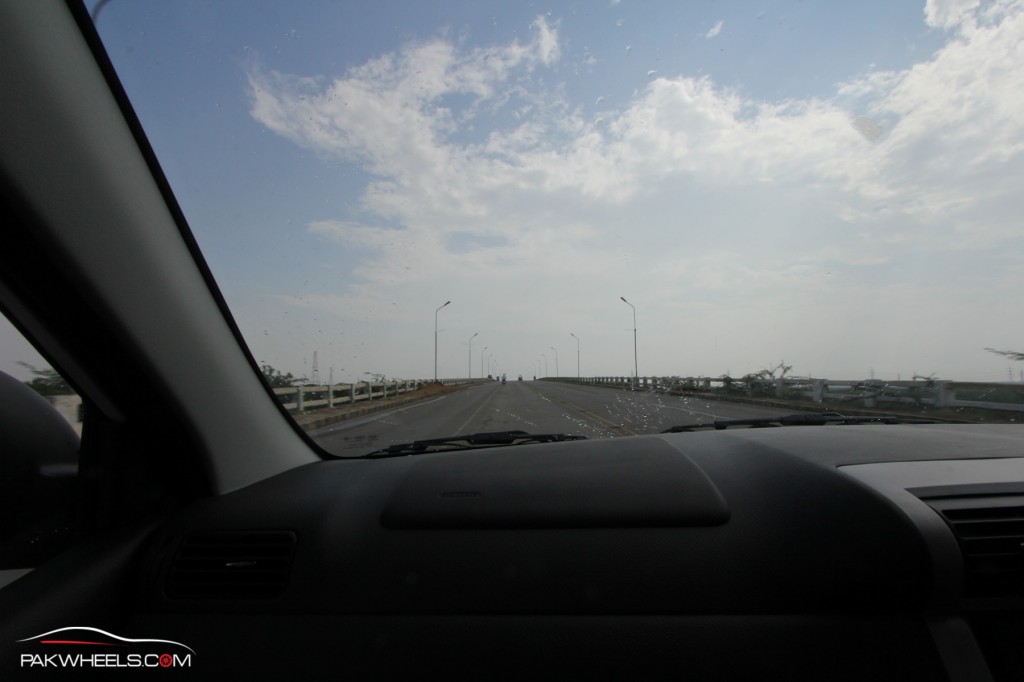 Performance was good, at any speed you could shift down and overtake anyone. There wasn't a lack of power even with the air-conditioning on most of the time.
Verdict: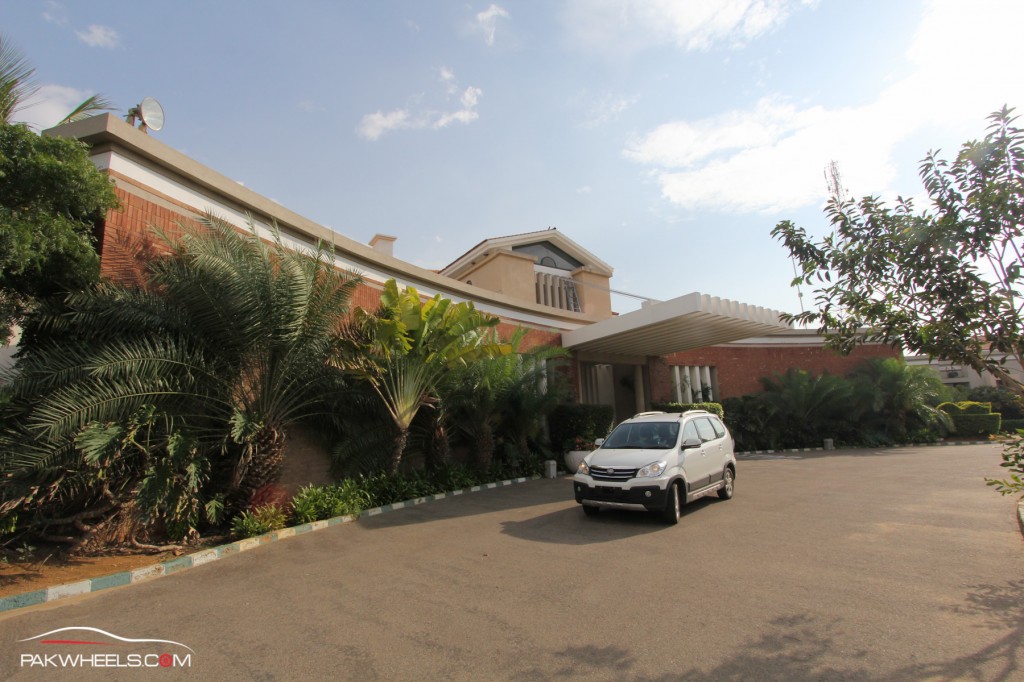 We first gave the car 7/10, but then we haven't driven its competing vehicles such as the Suzuki APV and the Toyota Avanza so we haven't given them a score out of 10, therefore, the number system can't work here.
But beginning by price, APV costs 2,315,000 rupees while the Avanza is listed at 2,800,000 rupees and the Sirius S80 which looks a lot better is for only 1,700,000 rupees for the first 100 vehicles sold and after it, it will go up to around 1,750,000.
Value for money this car offers is serious! APV and Avanza both look like commercial vans, however, all are of the same size which is the perfect size for a city vehicle. Just for comparison's sake, Corolla XLi has a wheelbase of 2600MM while Sirius S80 and Avanza, both have a wheelbase of 2655MM, so now you know how big these MPVs are.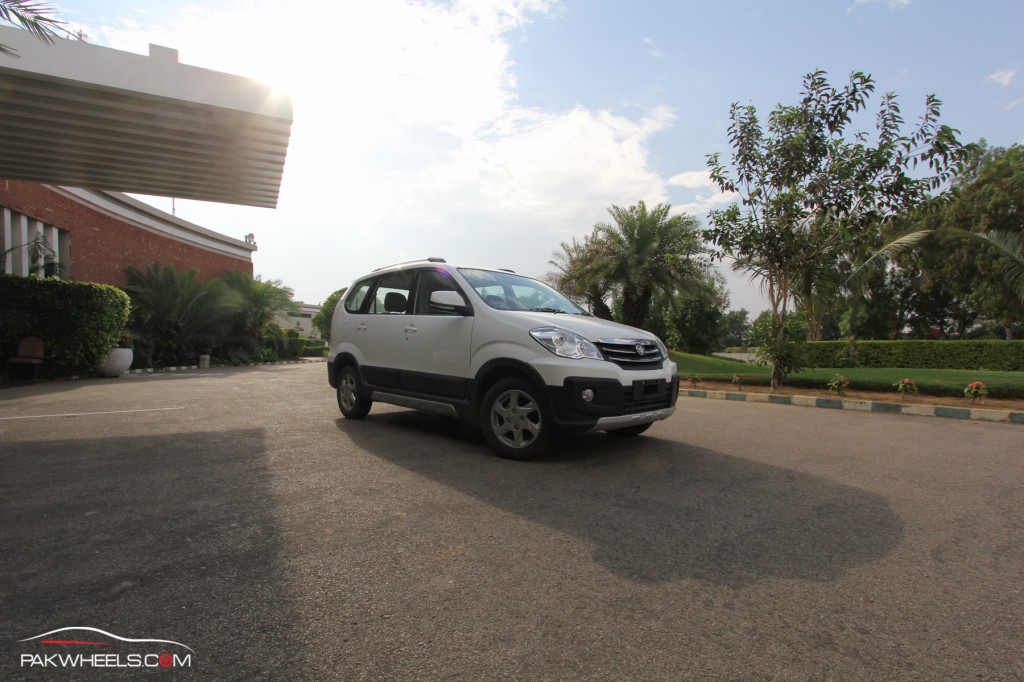 The verdict here is simple; Sirius S80 offers the best value for your money on the market right now, it is one million rupees cheaper then the Avanza and half a million cheaper then the APV with little to no compromise on equipment or functionality, and the people that are running the company want to work alongside everyone and ask for constant input of the auto enthusiasts.
Pakistan hasn't been able to appreciate the importance of the enthusiast market since enthusiasts play the role of taste makers for the main stream market, which is why, despite the higher costs than automatic or paddle-shifters (double clutch), car makers continue to produce manual transmissions, and Toyota launched the GT-86. The GM marketing and others of FAW understand this and have been quietly commenting and taking part in discussions on Pakwheels to be better.
FAW is not investing in cars like everyone else did to begin with, because the lack of 3S dealerships made those companies fold up and leave, FAW and Al-Haj are investing heavily in establishing 3S dealerships and the network is expanding quite fast.
We actually had a dealership owner from Faisalabad with us the whole time, and all their dealerships looked quite fancy in construction pictures and eventual renders.
The Sirius S80 is NOT a cheap plastic Chinese car, it is intelligently made to fill the gaps which the big three have failed to fill and provide for.
Written by Baber Kaleem Khan, with additional input by Fahd Ullah.
Photographs by Fahd Ullah