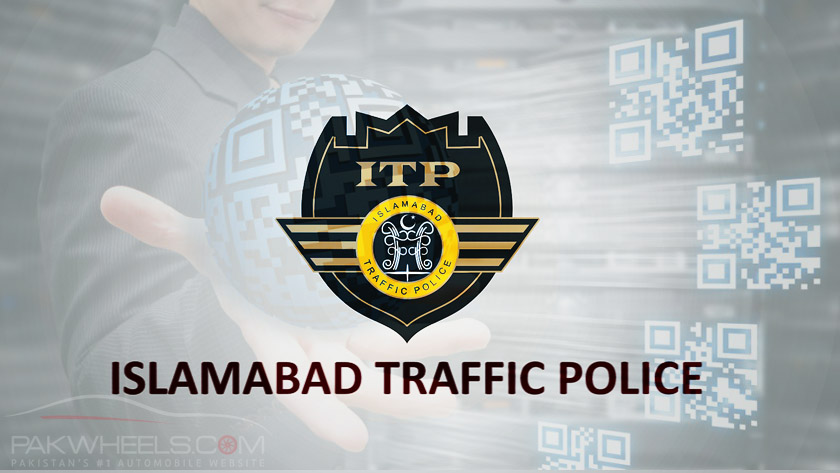 In most cities of Pakistan, the department of traffic police has never had a good reputation, and some would argue Islamabad Traffic Police is also one of them. However, in recent years ITP has shown tremendous improvement.
Currently, ITP's fleet of vehicles includes Toyota Prius, new heavy bikes, Toyota Corolla Gli, Foton Tunland and some other vehicles for their day to day operations.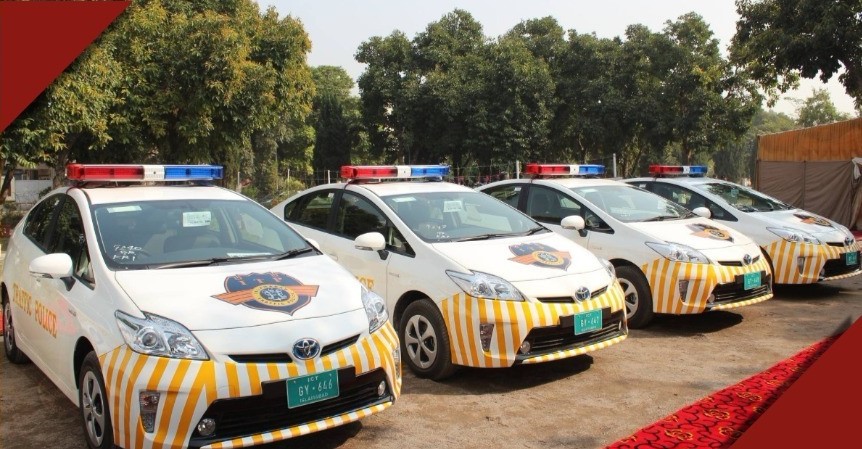 Some of the current services they are providing are state of the art license, 24/7 license renewal, safety awareness campaigns, live traffic updates on the radio, license verification, e-ticketing system and the newest addition to their services is Park Secure.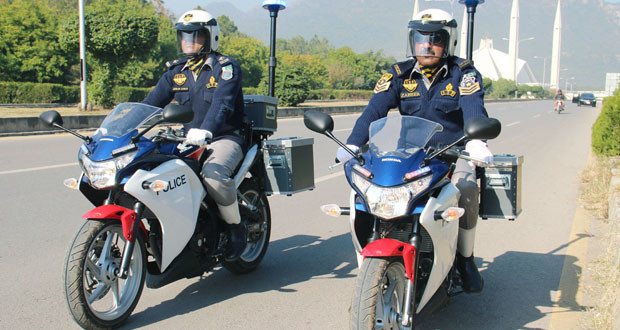 ITP has introduced a new parking solution Park Secure based on QR code technology in collaboration with a local bank.
Park Secure uses a digital QR code that is created on arrival of any car to any public parking spot using the mobile phone. The QR code is tagged with all the relevant information regarding the vehicle including entry-time, registration number etc. At the time of exit, each citizen will have to provide the QR code assigned to them, for verification by the police officer on site, after matching credentials the vehicle will be allowed to exit.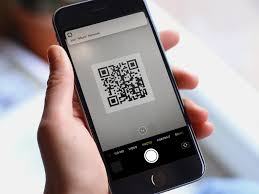 Police officers on site will be provided with live statistics of the number of car, entry-time, exit-time to ensure smooth entry and exit of vehicles as well as ease in planning and management of parking lots.
IG Islamabad Sultan Azam Temuri had following remarks:
"Safety of public and their property is of utmost importance for us and we are trying day and night to ensure the same. In continuation of the same we have launched QR based digital Secure Parking system in Islamabad. It is worth mentioning that this system has been designed and launched keeping Public Convenience in mind and we are sure it will benefit the general public at large. We are committed to introduce digital policing in Islamabad, and like many others, there are still many of these technology-based initiatives yet to be launched."
Initially, the system has been launched at Islamabad Sunday Bazar with its expansion soon to come.
Let us know what you think about the initiative in the comments section below.