Tesla Inc is on its way to becoming one of the unprecedented tycoons of the electric-vehicle market and is the worst nightmare of any competitor in the industry. The company recently revealed its first heavy-weight electric vehicle, the Tesla Semi. Pre-orders for Tesla's semis are open, and we have seen some daring companies placing decent pre-orders for the trucks. PepsiCo Incorporation topped the list of Semi buyers as it placed a pre-order of 100 of these electric trucks, the biggest pre-order for the trucks made up till now.
Also Read: Tesla has unveiled all new Electric Truck and it looks amazing
The top reason for companies to join hands with Tesla for the Semi trucks is to reduce their carbon emission as a contribution to protecting the already-endangered planet. One of PepsiCo's spokesperson told in an interview that PepsiCo is looking to cut fuel costs and is also trying to reduce its fleet's emissions. Contributing lesser towards the doom of the environment is a great cause, but it can be really bad for business if the electric trucks cost more time and money that the old-fashioned diesel ones.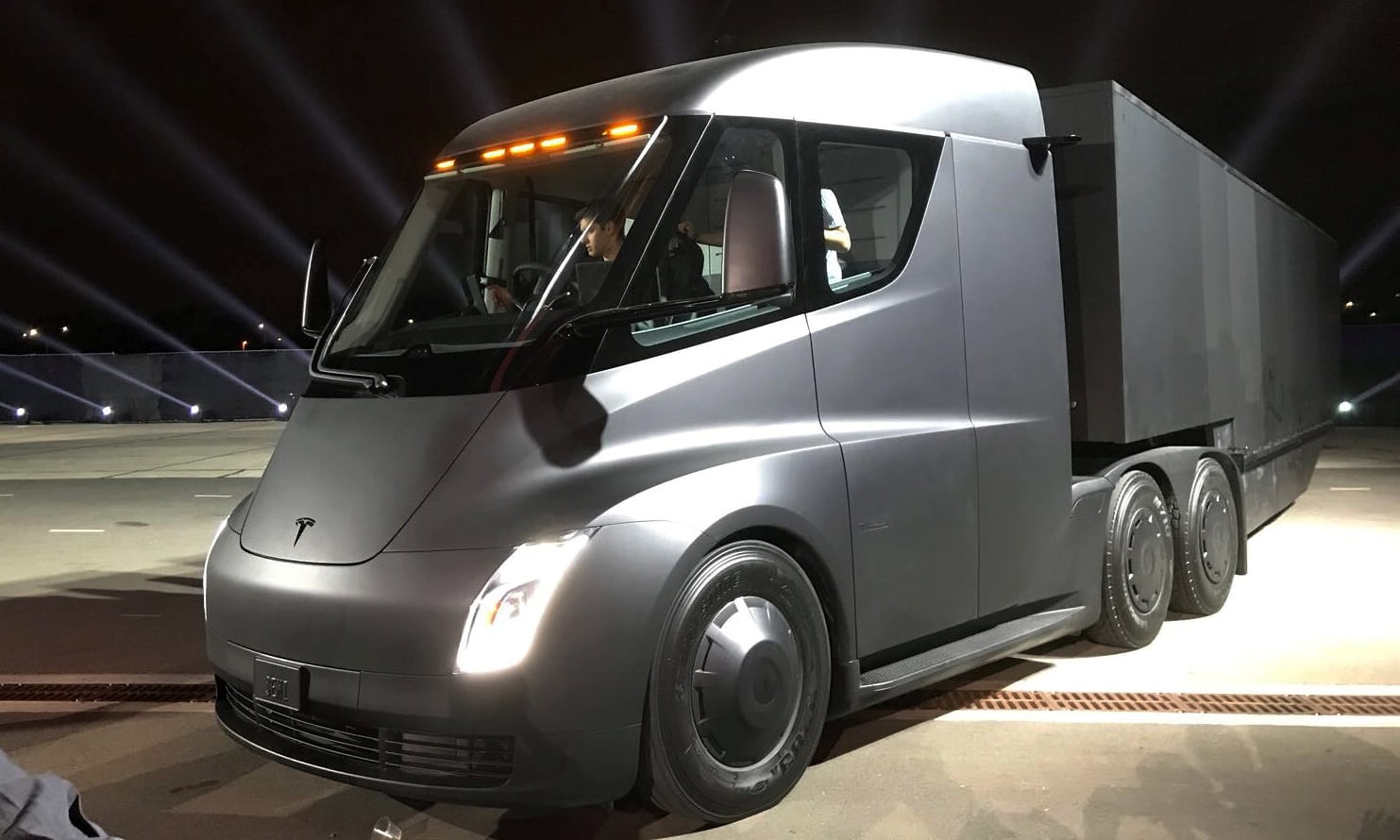 Tesla has worked for quite a long time on the matter is able to develop very fast trucks and large cargo capacity. The goal of the company is to convince the trucking industry that electric trucks will be able to deliver a decent timing as well as a reduction in fuel costs for a relatively affordable price. Tesla semi trucks are the materialization of this dream; time is still to unveil the fate of this sleek and elegant-looking heavy EV.
Pepsi's order of a hundred Tesla electric trucks makes the total trucks ordered count 267. Orders from popular companies ranging from different fields are included in this total. Some of the most famous companies who have decided to test Tesla's Semis are  Walmart Stores Incorporation, J.B. Hunt Transport Services Incorporation, Sysco Corporation, and DHL.