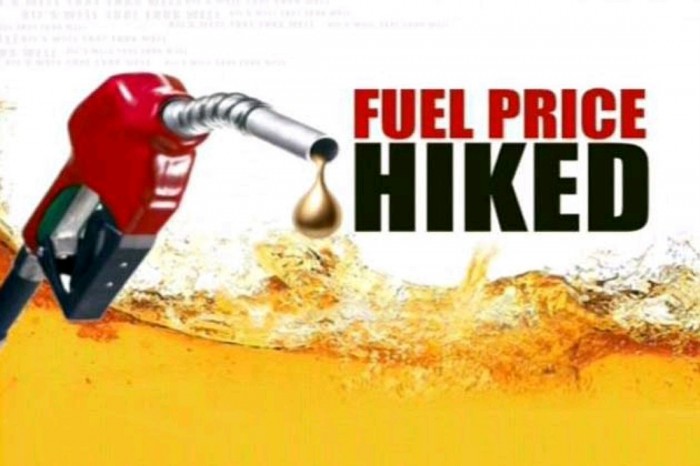 From the past 3 months, The Oil and Gas Regulatory Authority (OGRA) had been decreasing the fuel prices in Pakistan because of an international slump in crude oil prices. If we compare the decline in fuel prices since October 2014, the overall reduction in the fuel prices is about 40%.
The steep decline in oil prices resulted in an increased fuel consumption in the country. Previously, the average daily consumption of petrol used to around 12,000 metric tonnes, which touched 40,000 metric tonnes and 30,000 metric tonnes in January and February respectively.The decline in fuel prices also caused a severe shortage of fuel throughout the Punjab province. But all of this would change from March 1.
Initial estimates suggest that the petrol price is likely to go up by Rs. 2 per liter, making the new petrol price Rs. 72.29 per liter. The prices of kerosene oil and light diesel oil would also go up by Rs. 4 and Rs. 3.5 per liter respectively.
However, this increase would not be applicable on the prices of high speed diesel, which is mostly used in SUVs and commercial transport vehicles. The prices of HSD are likely to come down even further by Rs. 6; from Rs. 80.61 per liter to Rs. 74.61 per liter.
It is to be noted that the sale of petroleum (POL) products is a major source of revenue for the government of Pakistan and due to this sudden decrease in global oil prices, the government of Pakistan increased the sales tax on POL products to 27% from 17% previously, which was an unprecedented move. It is very unlikely that the government will reduce the sales tax on the POL products anytime soon, even after this increase.
The final prices of the POL products would be decided today in a meeting, which would be attended by all the stakeholders of the oil industry.
via Express Tribune