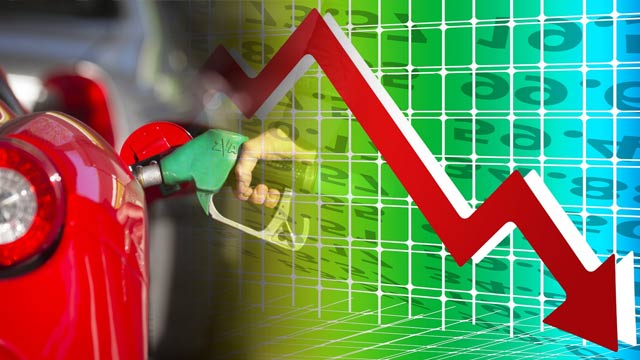 Petrol Prices Decreased by 27% – Dec'19 Vs. Dec'20
Despite the fresh hike of Rs3 to Rs5 per liter, the petrol prices are still lower than December 2019. The prices of all petroleum products have decreased over the course of this year, and the data shows a relatively different picture against the common perception of high petroleum prices.
As per data, the petrol price in December 2019 was Rs113.99, while its current rate is Rs103.69. This means its prices have reduced by 9.04% over the year. Meanwhile, the cost of High-Speed Diesel (HSD) has declined by 13.25%, as its current price is Rs108.44, against Rs125.01 in December 2019.
Furthermore, the price of Light Diesel Oil (LDO) has seen a reduction of 17.68%, as its current rate is Rs67.86 against Rs82.43 in the same month last year. Kerosene Oil has seen the biggest drop as its prices have reduced by 27.05%. The old price of this product was Rs96.35, while the latest rate is Rs70.29.
Highest Petrol Prices in 2020: 
The highest prices of petroleum prices were in January 2020, right at the start of this year. The rate of petrol was Rs116.60 after it saw a jump of Rs3 on January 1. Meanwhile, the price of HSD was 127.26, rate of LDO was Rs84.51, and Kerosene Oil cost Rs99.45.
These high prices remained in the country during January and February 2020. The high prices had led to a storm of inflation in the country.
Lowest Prices in 2020: 
Pakistan saw the lowest prices of petroleum prices from March to June, when the government brought down the cost of petrol from Rs111.59, to Rs74.52 within four months. Meanwhile, the HSD price went down from Rs122.25 to Rs80.15. Furthermore, the LDO price was Rs77.41 in March, which came to Rs38.14 in June.
Meanwhile, Kerosene Oil price came down to Rs35.56 from Rs92.45 within this time period.
Henceforth the prices from June 1 to June 26, were lowest in Pakistan during 2020.