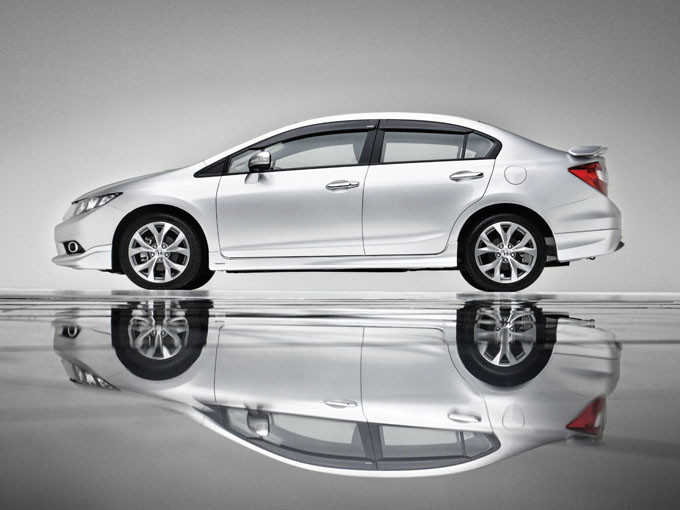 Pictures: 2013 Honda Civic Launched in Pakistan – September 2012
Honda has recently launched 2013 Honda Civic while production of existing Honda Civic model has been put to stop. However the process of clearing old Civic cars is underway. Price quote for new Honda Civic 2013 is uncertain but base model price is estimated between 21 and 23 lacs depending upon specs. The latest Honda Civic 2013 model is equipped with noisy cabin, vague steering and mediocre quality of interior.  View images of latest Civic 2013 model revealed by Honda Pakistan.
Honda Civic 2013 Gallery
[nggallery id=11]
There are few people who think Honda got late in launching Civic 2013 in Pakistan.  Honda Civic 2013 was launched in United States last year and failed in that market. 2013 Honda Civic did well mark in Thailand, Bangkok, and African automotive markets. Other people think it's a remake of 2002 Toyota Camry. See gallery of Honda Civic 2013 recently launched in Pakistan.
Share your opinion about 2013 Honda Civic in comments below.