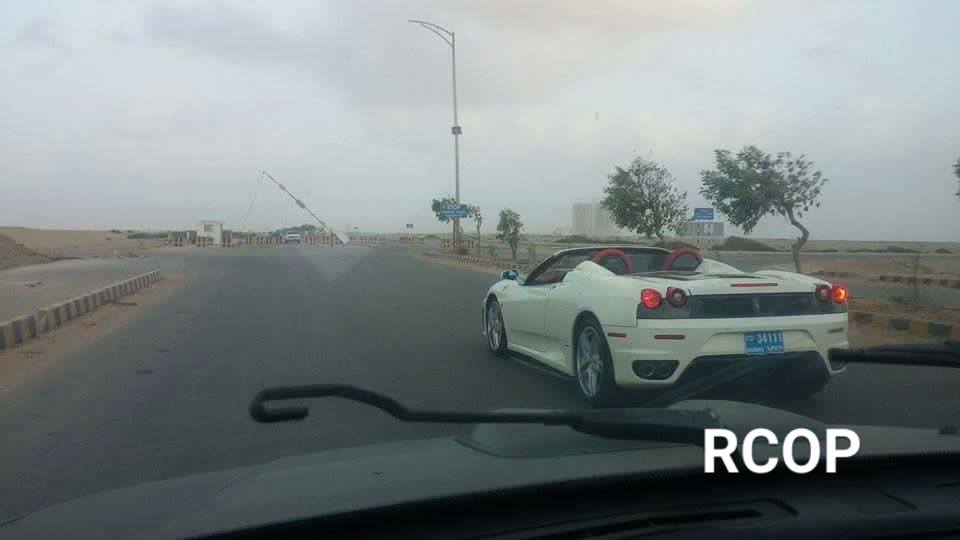 Pictures: Ferrari F430 Spyder Just Arrived In Karachi
As far as supercars go, Ferraris are just one of the most inspirational machines there ever are.  The reason I say 'inspirational' is that people get inspired from them and work hard towards ever getting a chance to owning one. Used one, they can own of course, the Ferrari 360 Modena is quite cheap in the US and UK, the point to argue would be affording them (maintenance) but the people have kept them and even daily driven them and they worked pretty well other than the fact that owning your dream Italian machine holds no sense or logic. You just want one!
This particular Ferrari F430 Spyder is brought in by Amir Magsi, the family quite owns a variety of luxury and sports cars which PW Auto Show has had on display since Magsi's are quite the auto enthusiasts and jolly good people.
Here, hope you all get a chance to see the car in person soon until then, look at the pictures provided by Ahmed Saleem of Racing Community of Pakistan.