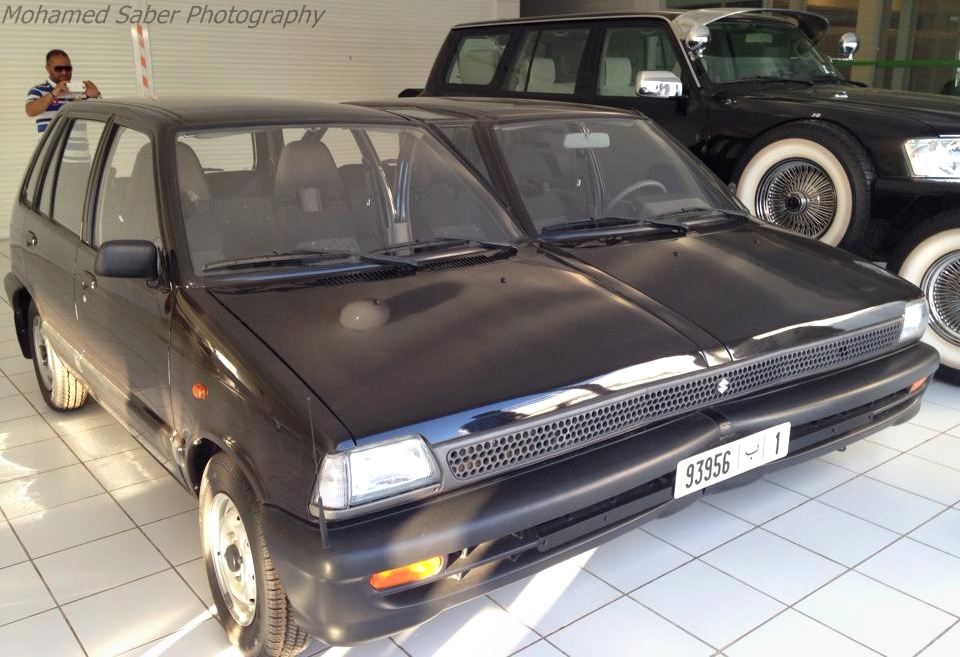 More pictures of the horizontally stretched Suzuki Mehran
A week ago, we shared a picture of a horizontally stretched Suzuki Mehran, which many believed it to be real but many didn't. But Mohamed Saber, the photographer who took the pictures of the car, we more than kind to send more pictures and details of the horizontally stretched Mehran or Maruti 800, exclusively to PakWheels.
Saber told that this is a Maruti Suzuki 800, well actually they are two Maruti Suzuki 800 which are put together by Sheikh Hamad Bin Hamdan Al-Nayhan who is one of biggest car enthusiast and unlike us, as we said, the modifications we do in photoshop, he does those modifications in real life because, he is a fan of car modification.
Saber and others were invited to visit Sheikh's collection in Rabat, Morocco where he now reside along with some of his collection. From over 600 cars which has has stored around the world, about 100 are with him in Rabat.
The car has one engine, one steering but the seating capacity has now increased to 10 passengers and if it were in Pakistan, if this doesn't runs on CNG which it doesn't, then two kids go in the trunk as well so in total, you can fit 14 people in this car.
Pictures by Mohamed Saber Photography