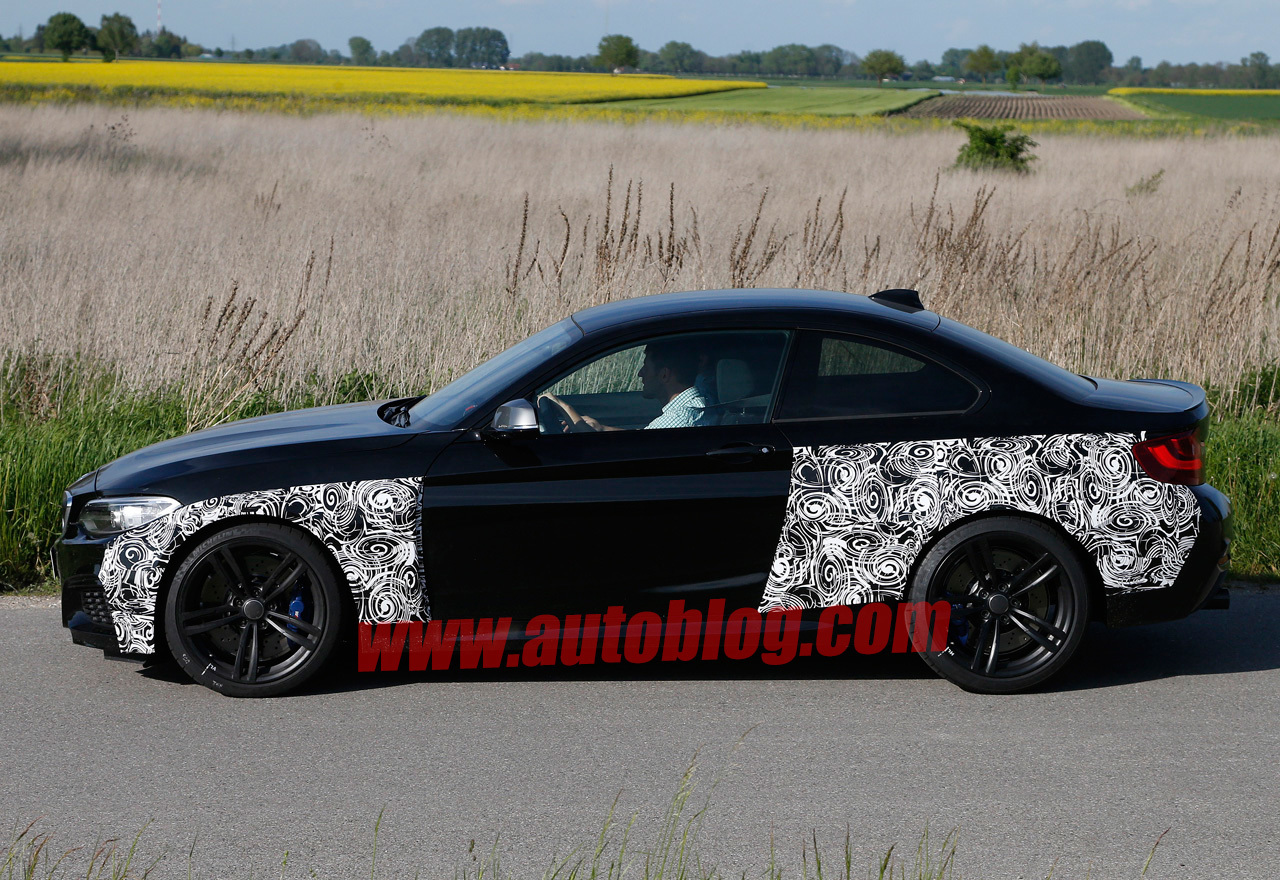 BMW already testing the M2
BMW is not just about cars. It`s a way of living. Each and every BMW is linked with your individual experience. BMW is part of the "German Big 3" luxury automakers, alongside Audi and Mercedes-Benz, which are the three best-selling luxury automakers in the world.
Let us break the news for our BMW lovers, BMW 2 Series Coupe has been spied in Europe this week, primarily leading to speculation that reported M2 is now a definite thing. The first leaked images show the new hotshot undergoing testing in Germany. The camouflaged wider fenders on this test car strongly hints on the fact that this is something more than the M235i, which is at present the sportiest version of the 2 Series one can own.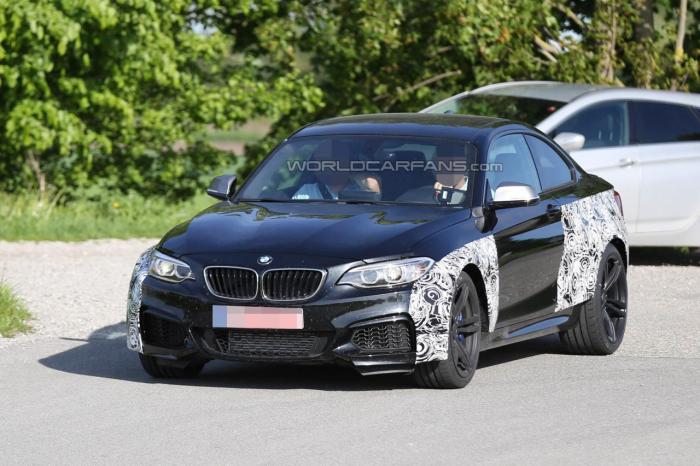 Build as the descendant to the admired 1-Series M, the M2 will acquire a full body kit inspired by the track-only M235i Racing that was unveiled recently. Among them we have got blue brake callipers, cross drilled rotors and performance wheels depicting the real streak of BMW, while the black wheels are borrowed from the M3 and M4.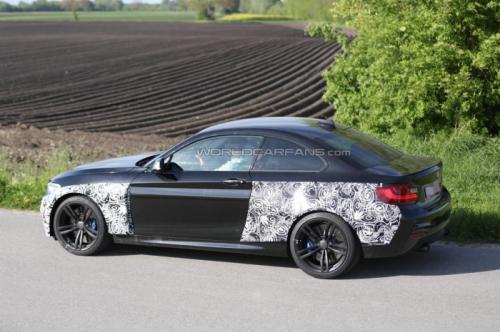 The M2 will boast a sport-focused interior with bucket seats for the front passengers, moreover a M-specific instrument cluster and a sport steering wheel.As the development continues, we're hoping to come across a much more aggressive front bumper, a more well-defined rear diffuser and quad exhaust pipes.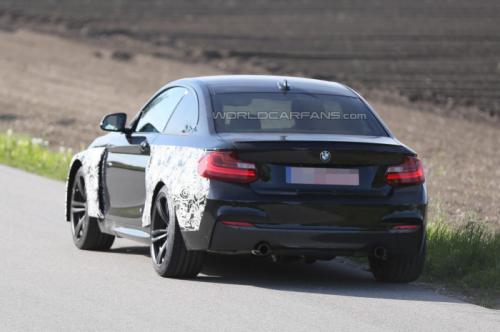 That is all we know for now since it is just the earlier stages of testing, however it may take a couple of month's time to get more info about the latest M car. The new M2 will probably launch as a 2016 model year car.
Pictures credit: WorldCarFans