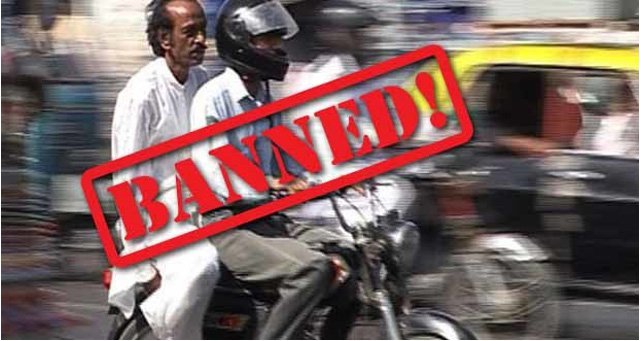 District Administration bans pillion riding in Faisalabad
FAISALABAD: District Administration Faisalabad has made an announcement on Saturday that there will be a ban on pillion riding in the district for two days. 
The decision to ban pillion riding was made by the District Administration on Saturday after PTI's call to shut down Faisalabad on December 8.
This restriction will be applied in all areas of Faisalabad District on December 7 and December 8 according to District Coordination Officer (DCO) Noorul Ameen Mengal. A notification has also been issued.
District police of Faisalabad has been advised to act strictly upon the given instructions on pillion riding ban. These resistance measures are taken by district government to tackle the unanticipated situation of PTI's shutdown call for Faisalabad on December 8. The ban will remain active for two days across the district under section 144.