The Interim Prime Minister of Pakistan, Justice (r) Nasirul Mulk, has inaugurated the display of two vintage cars; Rolls Royce Silver Shadow and Mercedes Pullman 600 Grosser, in Pakistan Monument Museum, Islamabad on Monday 23-July-2018.
Both the cars were previously used by the Former PM Zulfiqar Ali Bhutto. The Caretaker Prime Minister, at the occasion, said that by displaying these iconic vintage cars at the museum, he is hopeful that young generation will learn and appreciate the history of Pakistan and also the museum will attract more visitors.
Read Also: Pakistan's only Pullman 600 Grosser – a car used by Former President Zia-ul-Haq and PM Zulfiqar Ali Bhutto
The cars, which are now displayed at the museum, were previously set to auction by the PML-N government, but later on, dismissed by the caretaker PM Nasirul Mulk and he ordered to restore and place them at the museum.
After the restoration, the cars have finally been put to display for the general public.
See the pictures of the cars below: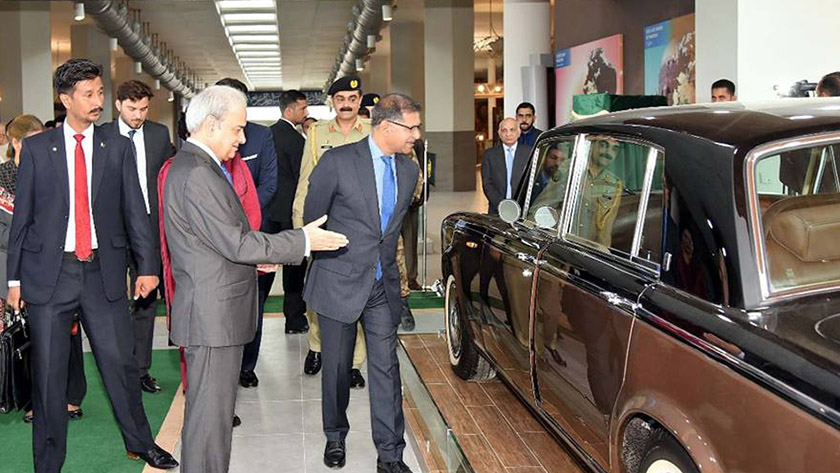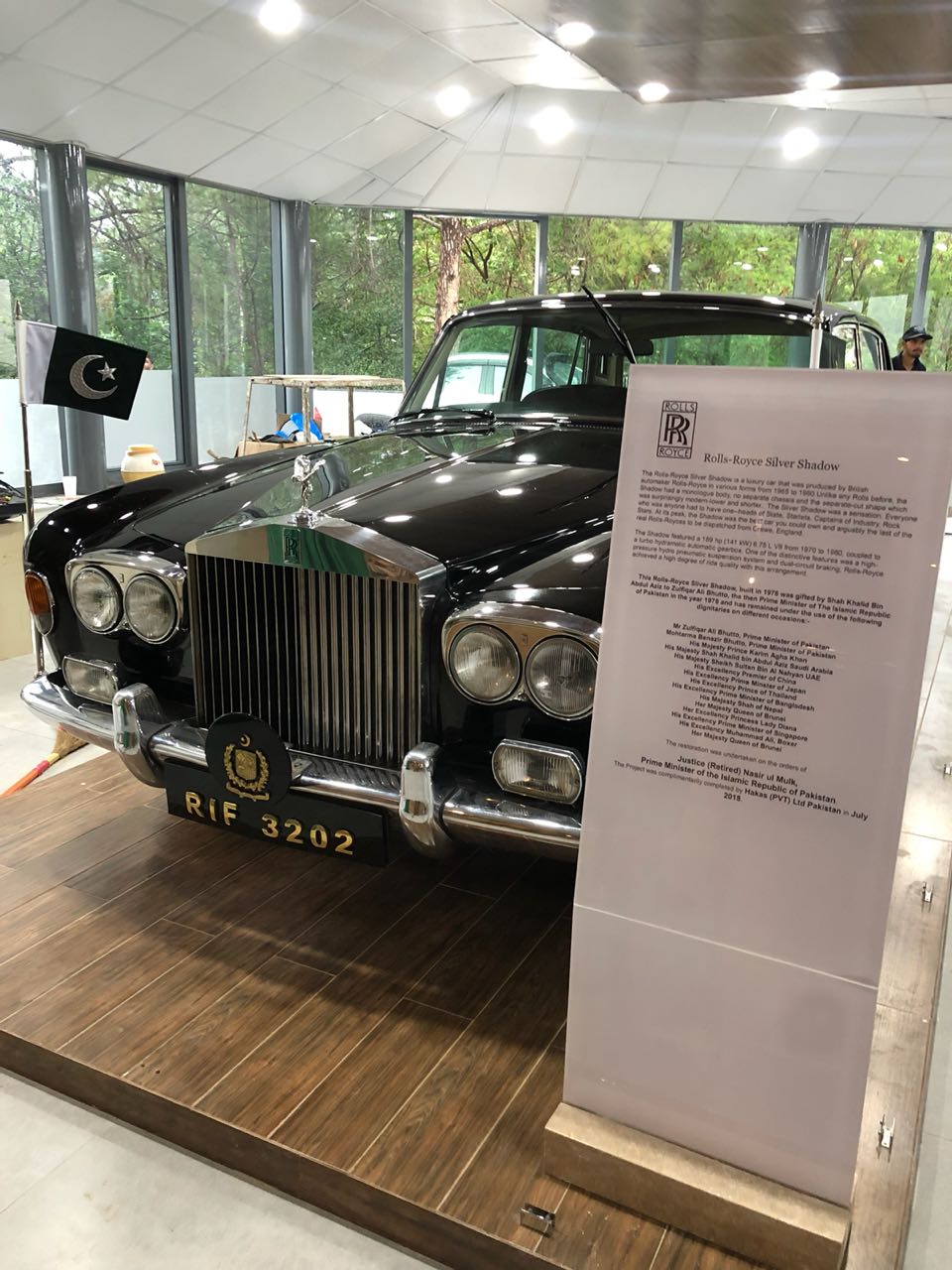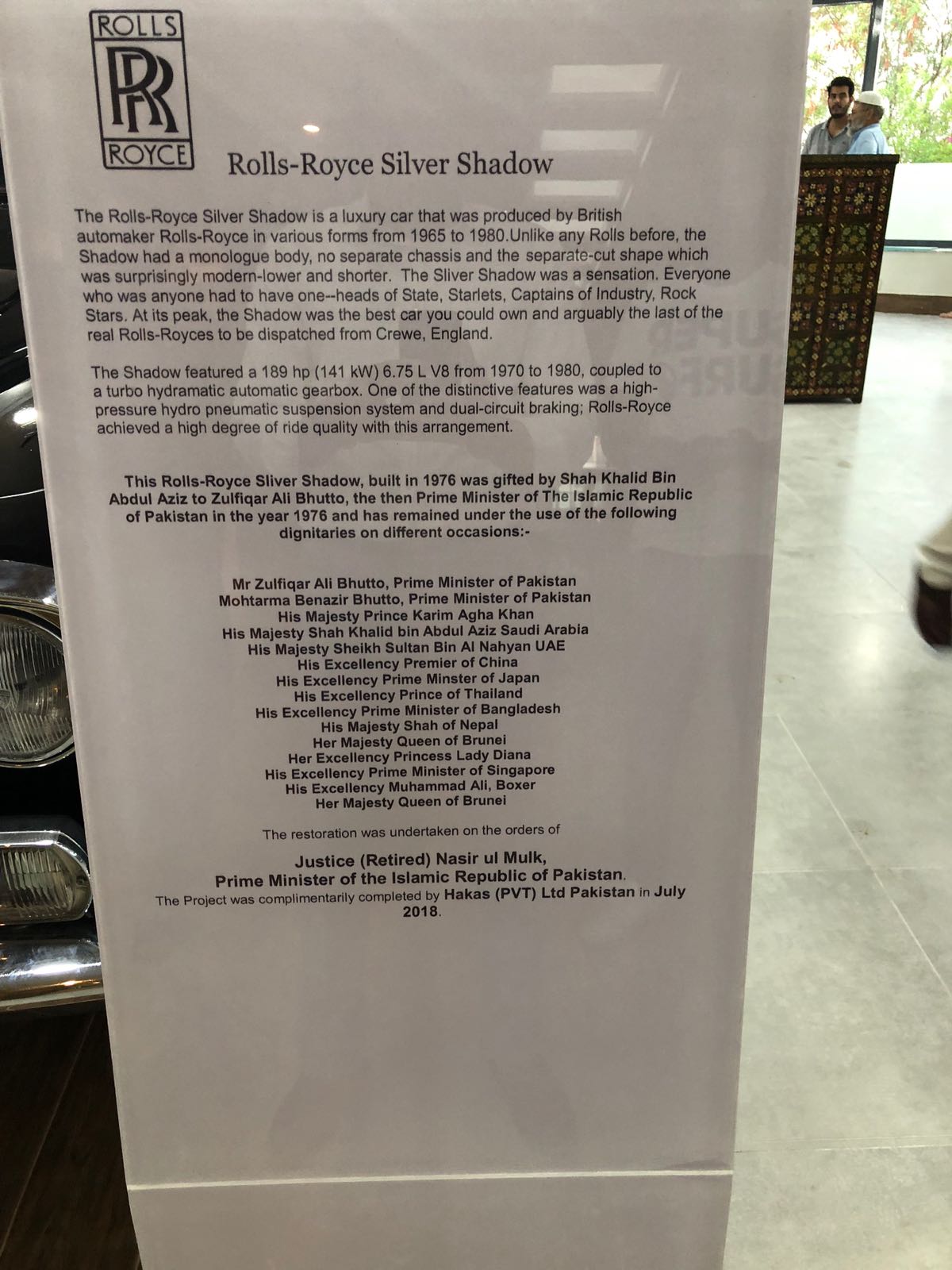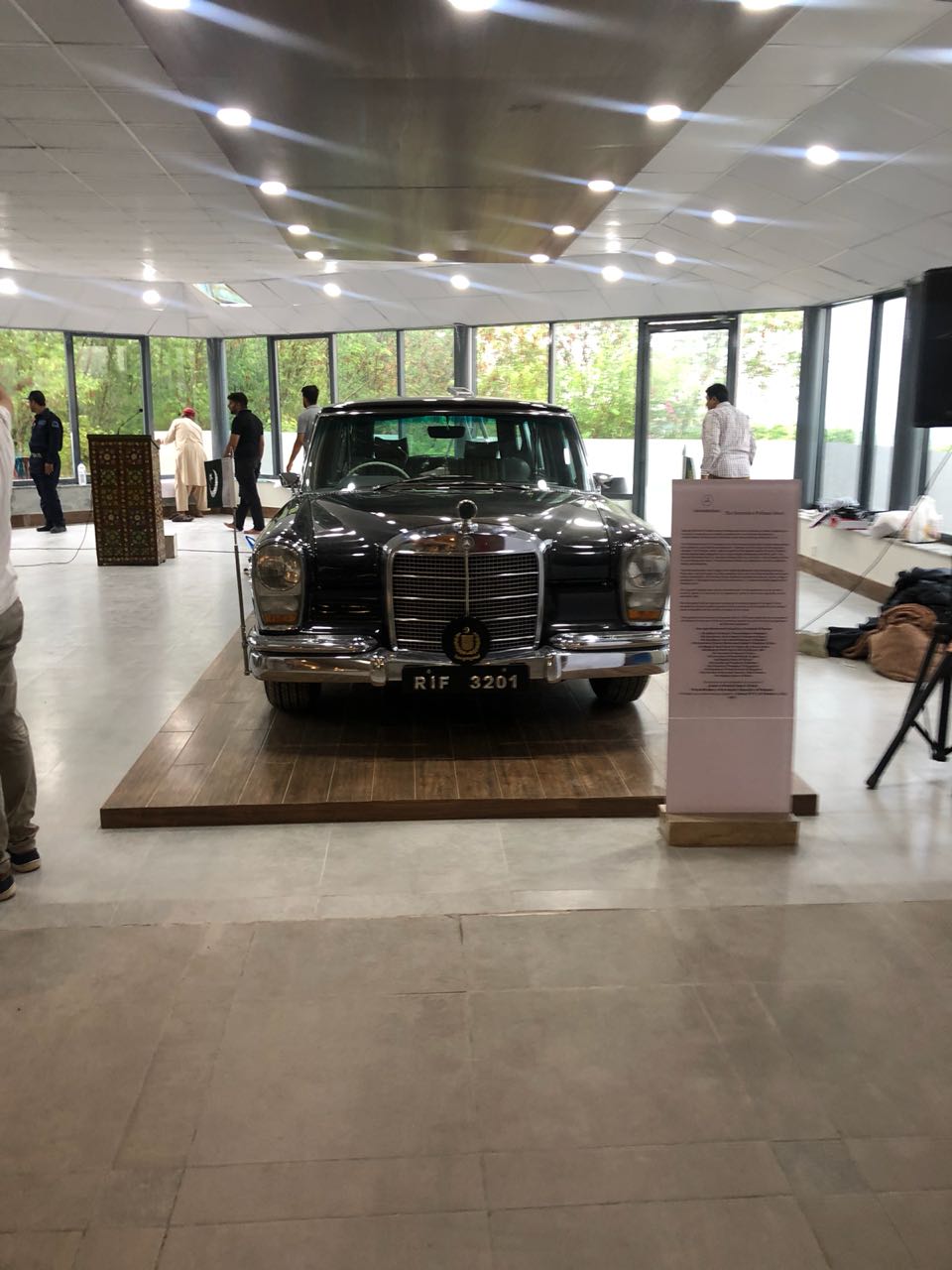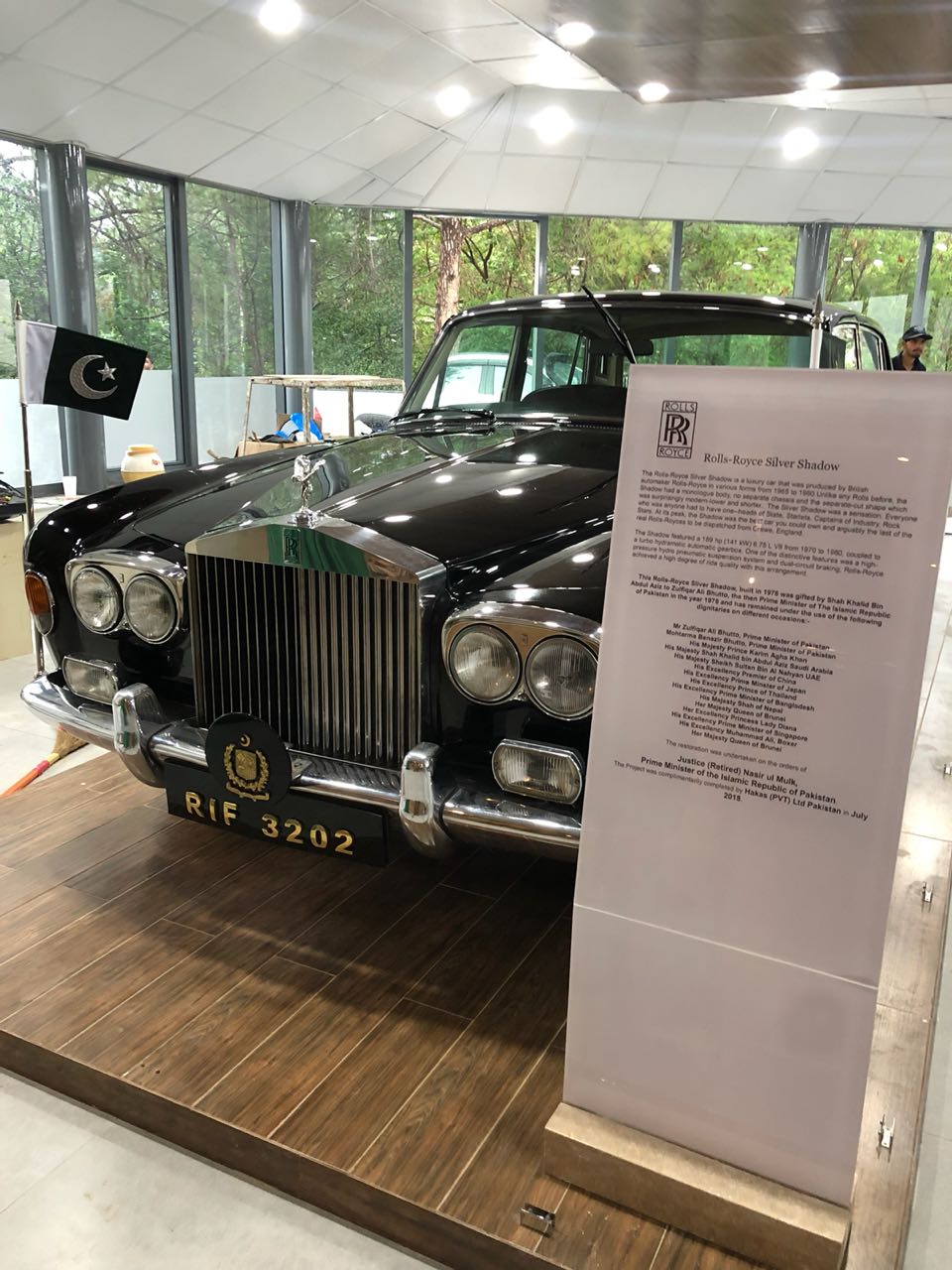 It is to be noted here that, the Ministry of Finance, Economic  Affairs, Statistics, and Revenue issued SRO 833 (1)/2018 on 3rd July 2018, allowing the import of vintage cars in Pakistan.
As per the SRO, the Federal Government exempted vintage or classic cars and jeeps from all kinds of taxes including customs duty, regulatory duty, additional customs duty, Federal excise duty, sales tax and withholding the tax in favour of a cumulative amount of US dollars five thousand per unit. This means that the tax will not vary according to the engine capacity of the car but, will be imported at a fixed duty rate.
The SRO 833 (1)/2018 will only be valid after the approval by the Ministry of Commerce in this regard. After that, the import of vintage cars will begin in the country.
Stay tuned for the latest updates.