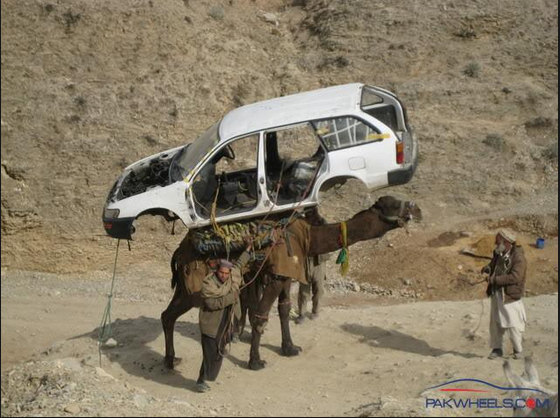 Police crackdown on workshops for reassembling NCP vehicles
MINGORA: As many as six auto workshops owners were booked by the police for reassembling NCP vehicles, despite the ban.
The police received formal request from the district administration of Swat to register FIRs against the violators under the Section 144, as a ban has been active on reassembling NCP vehicles since September 2014, which will remain active until the year end.
The owners of workshops in the district were informed formally by the district administration about the ban, said one official.
"Since the imposition of the ban, we've found six workshops to be violating it by reassembling non-custom paid vehicles," he added.
The ban was placed because the police feel that these vehicles are being used by the terrorists in the region for their malicious activities.
A few days back, Nasir Khan Durrani, the police chief of the province wrote to the chief secretary of the province, interior ministry and Federal Bureau of Revenue (FBR) about the use of Non-Custom-Paid (NCP) vehicles in terrorist activities.
In the days to come, it seems that the district administration would take steps to register NCP vehicles in Malakand Division starting from Swat. It would be a very difficult task as Swat and other districts of Malakand Division are part of the tax-free zone, many believe.
The district administration has started issuing notices to the workshops owners mentioning they start registering themselves with the administration if they want to reassemble NCP vehicles, otherwise the administration would be liable to take legal action against them.