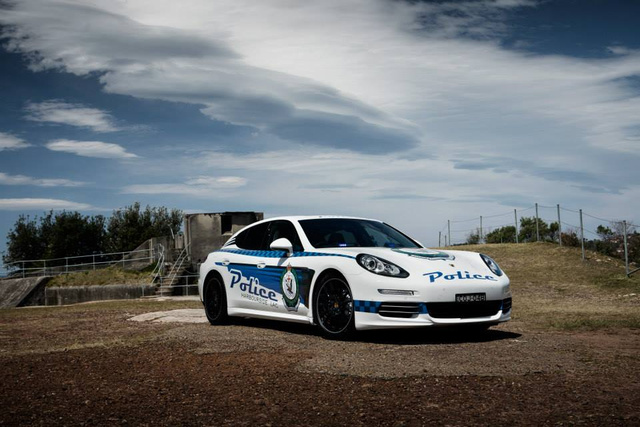 Porsche Panamera Police car
We've seen Dubai police being equipped with all sorts of exotic police cars including the mighty expensive Aston Martin One-77, Lamborghini Aventador, Mercedes Benz SLS AMG, and a Ferrari La Ferrari and the FF with many more exotics to follow but we haven't seen a police Porsche until now.
Porsche of Australia decided to have a go at it in real life since games like NFS has had Porsches as police car but not in reality.
Porsche of Australia has donated the ugly Panamera to the Australian Police of Harbourside LAC. The car is completely sponsored and paid for with zero expense to the tax payers. The sponsorship includes, registration, insurance, servicing and all maintenance.
Such high end cars as we've seen in Dubai aren't used for normal policing duties rather they are used as sort of a marketing exercise for the country or here in this case, this Porsche Panamera will be used for community events and youth programs in Harbourside LAC.