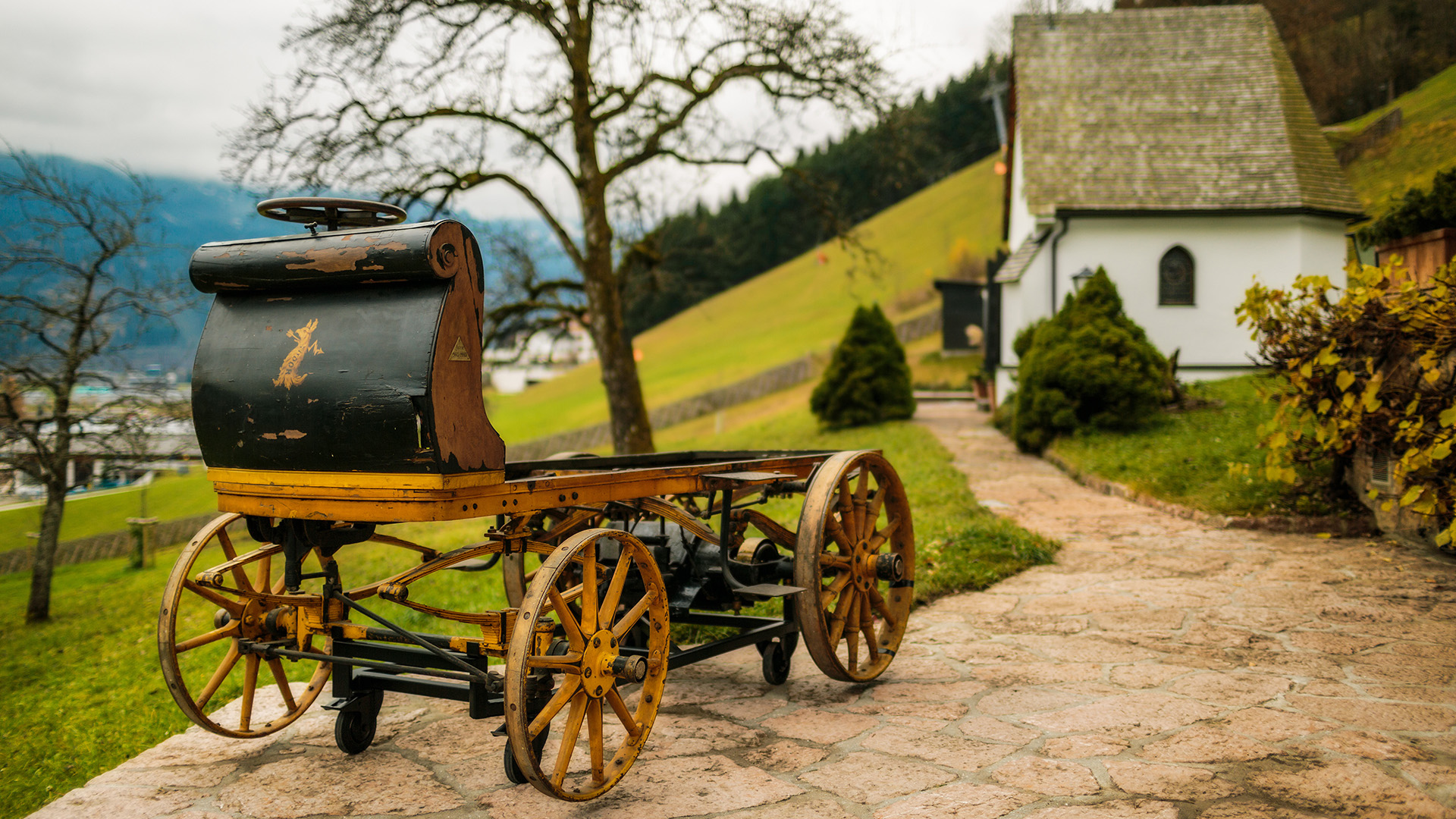 Porsche's very first car found in a shed after 112 years
112 years! That's how long it took for the very first Porsche to be found after it was abandoned in a shed. The first car Porsche ever built was never touched since 1902, which was officially called the Egger-Lohner C.2 Phaeton, and it was an electric car from 1898 which have 'P1' engraved onto all of the key components which translates to Porsche 1 because it was made by the then 23-years old Ferdinand Porsche himself.
So the electric cars aren't a thing of today, with that out of the way, the P1 first drove on the streets of Vienna on June 26, 1898 which also makes it one of the first vehicles to be registered in Austria. Ferdinand Porsche's original design included a compact electric drivetrain which weighed in at 286 lbs. and produced a total of 3 horsepower in normal mode and 5 in overloading mode which made it reach 22 mph, the speed was controlled via a 12-speed controller, we're guessing this was the gear.
Depending on the driving of course, the range could ultimately reach 50 miles and the body was made durable enough by coachbuilder Lohner's alternating vehicle body, to be able to use all year round.
The success of this vehicle ultimately found the commercial vehicle which was called Lohner-Porsche. But after being missing for 112 years, the P1 has been brought into the Museum totally untouched and in original and unrestored condition.
The vehicle will be displayed free of charge on Feb 1 and 2 as part of celebrations marking the fifth anniversary of Porsche Museum in Stuttgart.