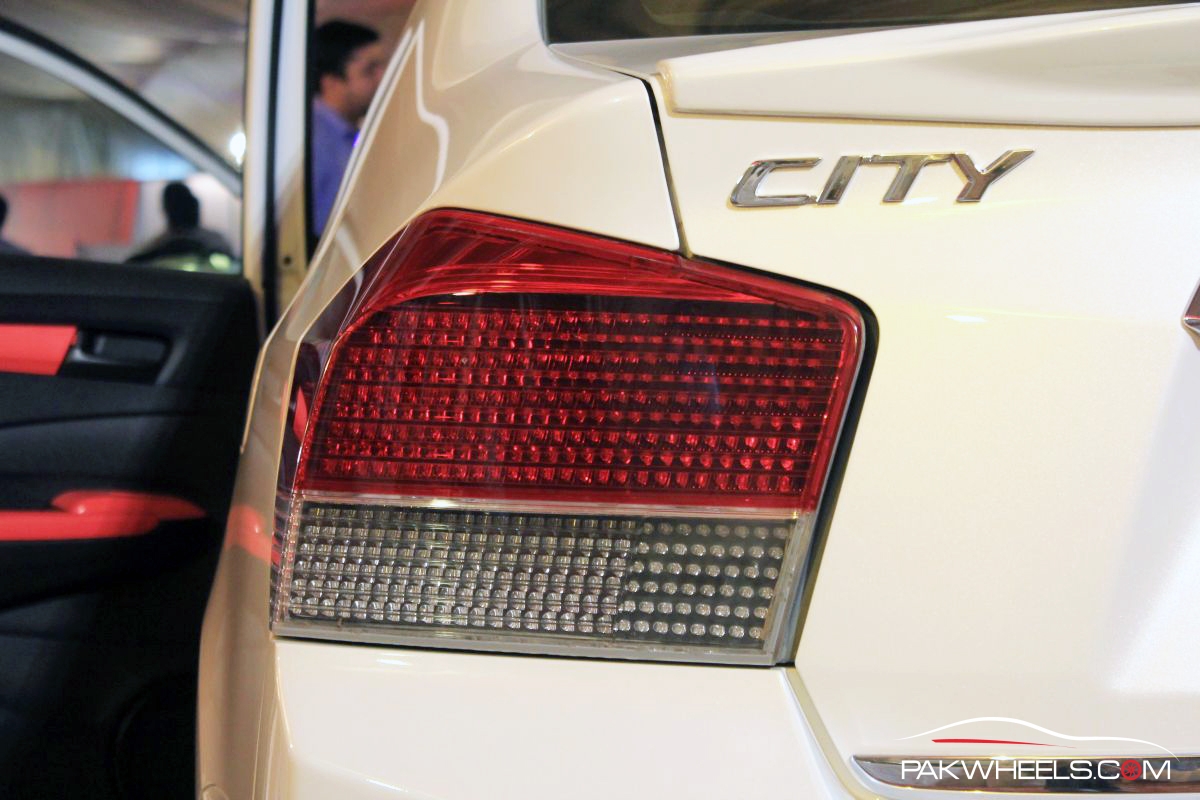 A possible new trim in the works for Honda City
Honda Atlas Cars Pakistan Limited (HACPL) unveiled the 2014 model of its Honda City in an event yesterday. The event's main attraction were obviously the City with upgraded features at the same price, and the new Aspire 1.3L variant". However, the event was not only about the new features and the new variant; there was more.
There was another car standing in the corner with little or no attention. It was also a Honda City, but there was something different about it. The car had body-kit, chrome rims, different headlamps and tail lights, modified red interior with bucket seats, stage-one modifications with exhaust, downpipes, mushroom intake and custom. Honda did not reveal anything about the car. Apparently it was some kind of concept by HACPL, but the mere presence of this rice-factory at the event signifies that HACPL is probably working on a new sports trip for the Honda City.
It would be a welcome addition if they actually introduce a car with stage-one mods from the factory. We are not sure whether it would happen or not, but we are sure of one thing, Pakwheels would be there to cover it for you if and whenever that happens.
Enjoy the photos in the gallery below:
Photos: Saad S. Malik