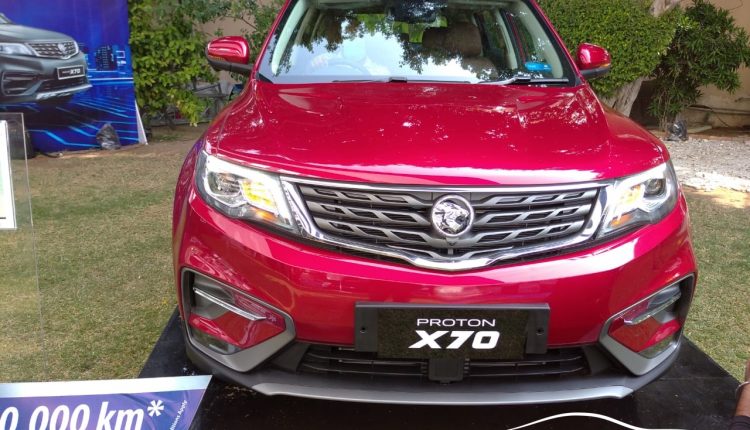 Proton X70 Unveiled, Here are EXCLUSIVE Specs, Pics
Malaysian SUV Proton X70 is unveiling today in Pakistan, and we have exclusive pictures for our readers. The company held the ceremony in Karachi. Here are some of the photos from the ceremony.
The pictures show that car has been revealed in two colours, i.e., Red and Grey.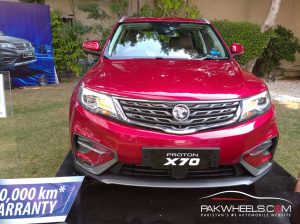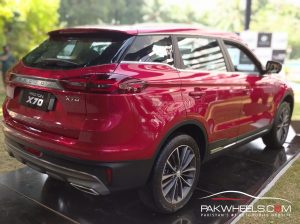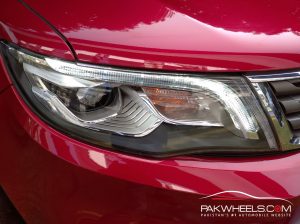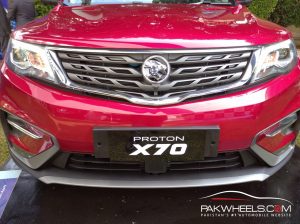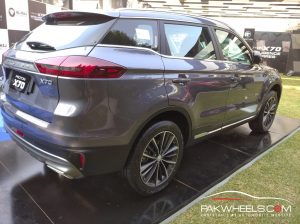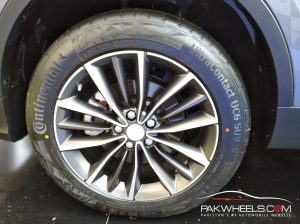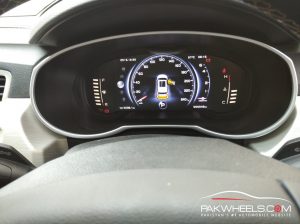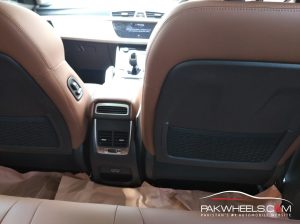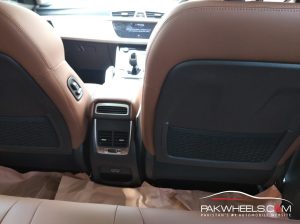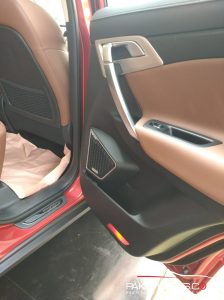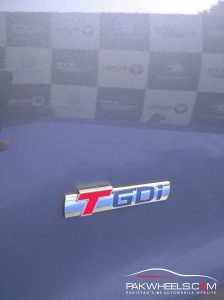 Salient Specs in Proton X70: 
Furthermore, the company also revealed exclusive specs of the new SUV. Here are the details of these specs of the new Malaysian SUV.
Engine of Proton X70: 
The car comes with 1500cc Turbocharged Gasoline-Direct Engine, which produces 177 horsepower and 255Nm Torque.
Seating Capacity: 
The new compact SUV has 5-people seating space in it.
Dimensions: 
The new vehicle is 4519mm long, 1831mm wide and 1694mm high.  Furthermore, the vehicle has 1625-kilogram Kerb Weight. 
Price: 
As per the company, the price would be revealed during car's digital launch on December 18.
CBU Vs. CKD: 
As per the company sources, initially the CBU units would be offered in local market. Meanwhile, the company will start CKD operations in April 2021.
Expected Features in Proton X70: 
These are the expected features in the upcoming vehicle. It is pertinent to mention that the company has not revealed the features as yet.
Drivetrain and Other Components: 
Disc brakes all around with ABS. McPherson front while a Multi-link rear suspension. Electric power steering, E-brake will be standard. Standard alloy wheels size of 225/60/18 will be for PK Units although In Malaysia even 1″" are offered on Premium model. I am sure Proton will select the right size for local road conditions.
Proton will offer X70 as AWD and FWD for Pakistan. It is interesting to note that Proton is not showing any AWD variant in Malaysian market because of low demand. There will be an Eco and Sport driving modes.
Interior: 
As XC70 will be a CBU so, it will carry most of the features and options available in Malaysian vehicle. As the CBU will be specifically made for Pakistan, there is a due chance for the difference in features but at launch expect it to be identical to the overseas model. All three CBU variants for PK will have leather. The Premium version will have even the Nappa leather. The panoramic sunroof will be available on the top of the line Premium variant.
Digital LCD dashboard cluster will be standard on all trims. Steering wheels control, push-button start and welcome lights, power-folding mirrors, day-night rear view mirror are also available. Power windows , power driver adjustable seats which are ventilated too. Dual-zone climate control with rear vents are also standard on all trims which also have air purification system.
LCD and Infotainment: 
"Standard LCD touchscreen infotainment system which has cell phone connectivity for music streaming. The infotainment system is GKUI [ Geely Smart Ecosystem infotainment system ] which is a smart voice recognition system, and you can order the vehicle to perform certain functions. Like even changing the climate control settings.
It will be a 4G WIFI capable system with GSM SIM slot, and certain online features can be integrated into the car. Proton link app can be used to remote control particular feature of the vehicle. There will be 8 speakers standard and Premium models will have 8 as well but with amplifier and sub-woofer.
This is a 5 seat vehicle as standard and no option for 2 extra seats to make it 7. However, the second-row seats can be folded down for larger cargo capacity. Power tailgate will be available on all expect base model and with foot sensor on the premium model.
Again, all this is on CBU we are getting as launch and introduction. Let's hope when Al-Haj assembles it locally, we see all these features carried over.
Exterior of Proton X70: 
The base model has halogen headlights with DRL while the upper trims will get LED and those will be adaptive headlights with auto dip and high feature. The car is a based on the Geely Boyue but to give it a Proton face, there is a different grill on the front which is called" infinite weave grill".
This is inspired by traditional woodwork and carving, which is famous in Malaysia. LED taillights and two exhaust tips through the rear bumper. A standard wiper for rear screen and a spoiler with a stop lamp. Roof rails will be standard.
Safety in Proton X70: 
When it comes to safety, this is where X70 will be the champion. Six airbags standard on all trims. ABS, Auto brake hold, Brake Assist, Hill assist, EBD, Traction control will be standard. TPMS / Tire Pressure Monitoring System will also be available.
The premium model will also have "ADA" which is an Advanced Driver Assistance System and a set of active safety features. This will be first of its kind offered by a company on a brand new vehicle in this category. It will consist of lane departure warning, adaptive cruise control, blind-spot monitoring, auto high beam and autonomous braking.
The base model will have a regular reverse camera, but the premium model will have 360 view camera system. The Proton X70 is an Asian NCAP tested vehicle with a 5-star rating.
We can say that X70 will be a much safer vehicle in a test comparing the locally assembled Sportage and Tucson, but again, the X70 is CBU at launch; we will know the real deal on this topic when mass production of CKD starts locally. Time will tell if Al-Haj keeps all those features and equipment on the locally assembled vehicle or cut down on it to be price competitive against the competition.