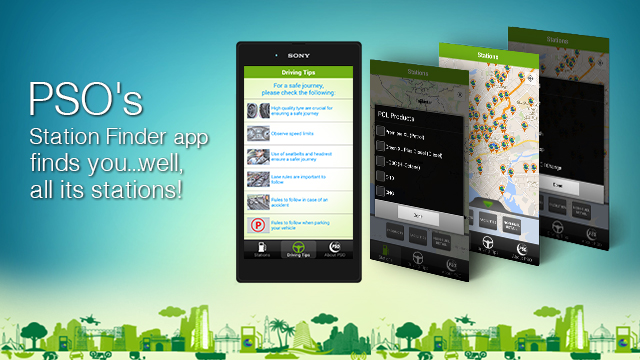 For the first time in Pakistan, a petroleum company has launched a mobile app to make things easier for people who have recently started driving, are travellers or are experiencing problems finding petrol stations. The application can be searched by the name of "PSO Station Finder" and can be easily downloaded on all android phones from Play Store.
The Station Finder app works by using GPS to identify the user's location and displays all the nearby PSO stations on the map. On selecting any of those stations, the user will know about the facilities the station has to offer. Thanks to PSO's advanced filtering system, users can also look for stations depending on what services they require. For example, people can look for "Open 24/7". This will show them PSO stations which are open 24 hours. Similarly, users can also look for HOBC, CNG, Car Wash, Speedy Oil Change, Tyre Shop and a lot more.
The PSO Station Finder app provides people with the information about its facilities all over Pakistan. People who are travelling or have recently settled in a new city will find the app much helpful as it is difficult for them to locate petrol stations in a completely new city. People travelling on highway can locate how far the next PSO station will be and plan their stops accordingly. Drivers who are newbies will find the app useful in locating PSO stations.The app interface is pretty simple to use. All in all it is a good initiative by Pakistan State Oil to ease things for people.
Click on the thumbs to enlarge: