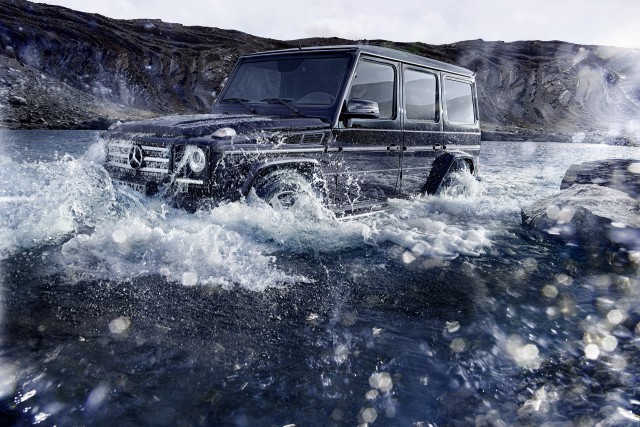 The 2016 G-Class Is Almost Here With Some New Colors
The all new 2016 G-Class is just months away from launching with starting bids from $120,825 for the G550, the car is going to be as promising as the previous models. Not many changes in the design front but Mercedes says there will be some new colors for you to choose from.
Equipped with a 4.0 liter turbocharged V-8 engine which actually is more powerful than the 5.5 liter engine of the outgoing model year.  The 2016 G-Class engine throws a healthy 416 horsepower.
Prices for the G63 AMG versions are going to begin at $140,825 with the additional $20,000 for the familiar twin turbocharged 5.5 liter V-8 engine which delivers a 563 hp. Already giving me chills, imagine when the pedal is under your foot.
The G65 on the other hand has witnessed good price jump if you compare it with the G63 AMG. Costing $220,825, the ultimate beast has a raised height along with 6.0 liter V12 twin turbocharged engine which smoothly delivers 621 hp. And with just 140 mph, the giant is going to reach 62 mph in just 5.2 seconds.
Orders of the G-Glass wagon are already been started taken by the dealer but the news for G500 4×4 square has been on a silent mode.