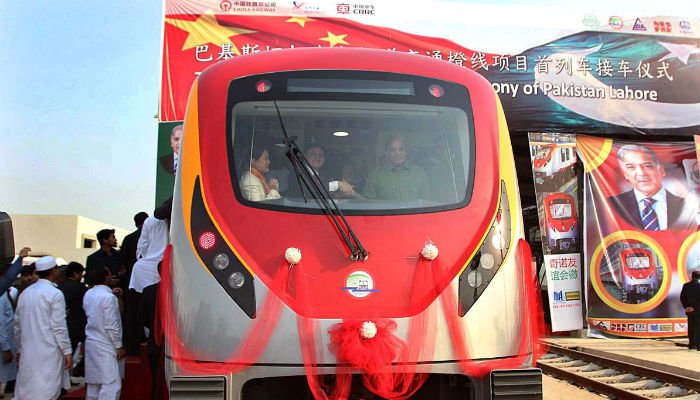 The mass transportation system in megacities is need of the hour. It not only caters people who travel long distance but also reduces mass traffic from the roads. Keeping this requirement in view Punjab CM Shehbaz Sharif has unveiled Lahore Orange Line Metro Project. The mega project has been included in China Pakistan Economic Corridor (CPEC). The construction of the mega project began back in 2015. And the 27-kilometer rail line was destined to be running in mid of 2017, however, got strangled in legal spat due to trampling over cultural heritage sites.
Also Read: World Bank Agrees to Fund Yellow Line Bus Rapid Transit for Karachi
The train can house 1,000 people at one go. And will serve up to 250,000 people each day. The train will run on electricity. The Punjab government is committed to increasing the capacity of the passengers up to 500,000 a day by 2025. Moreover, under this project 27 trains will be imported of which 23 will arrive later this year. The Orange Line Metro Train project is the second mega-project in Lahore after the Metro bus service.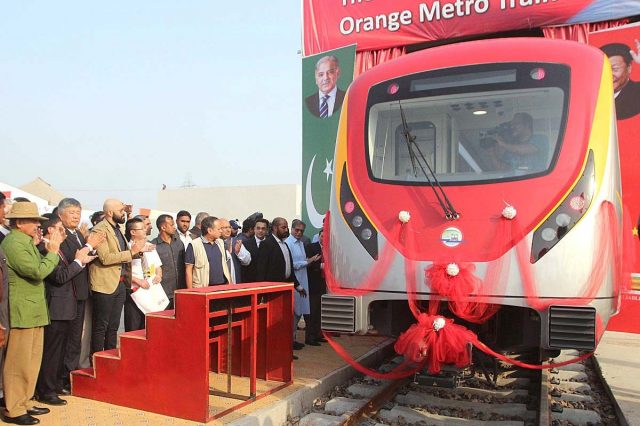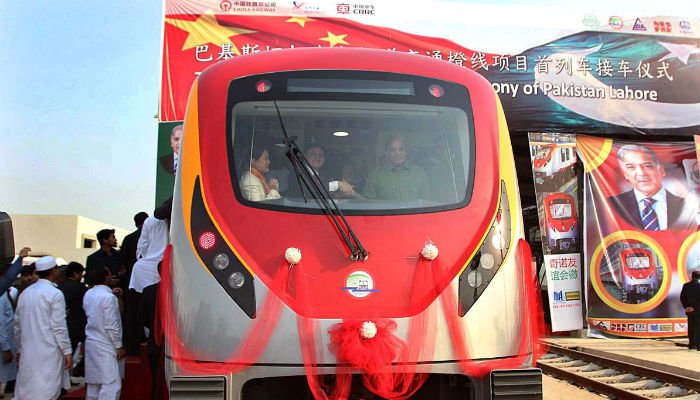 According to the officials, the train can cover the 2.5 hours journey in just 45 minutes. The unveiling ceremony was held at Dera Gujran. Chinese Consul General Long Dingbin was also present at the unveiling ceremony.
The CM at the occasion also said that if someone proves corruption in the project, then the whole nation can hold him accountable. Sharif noted we created this project, especially for poor ones. "They have equal rights to the state resources as their rich counterparts… it aims to create equality" the CM said.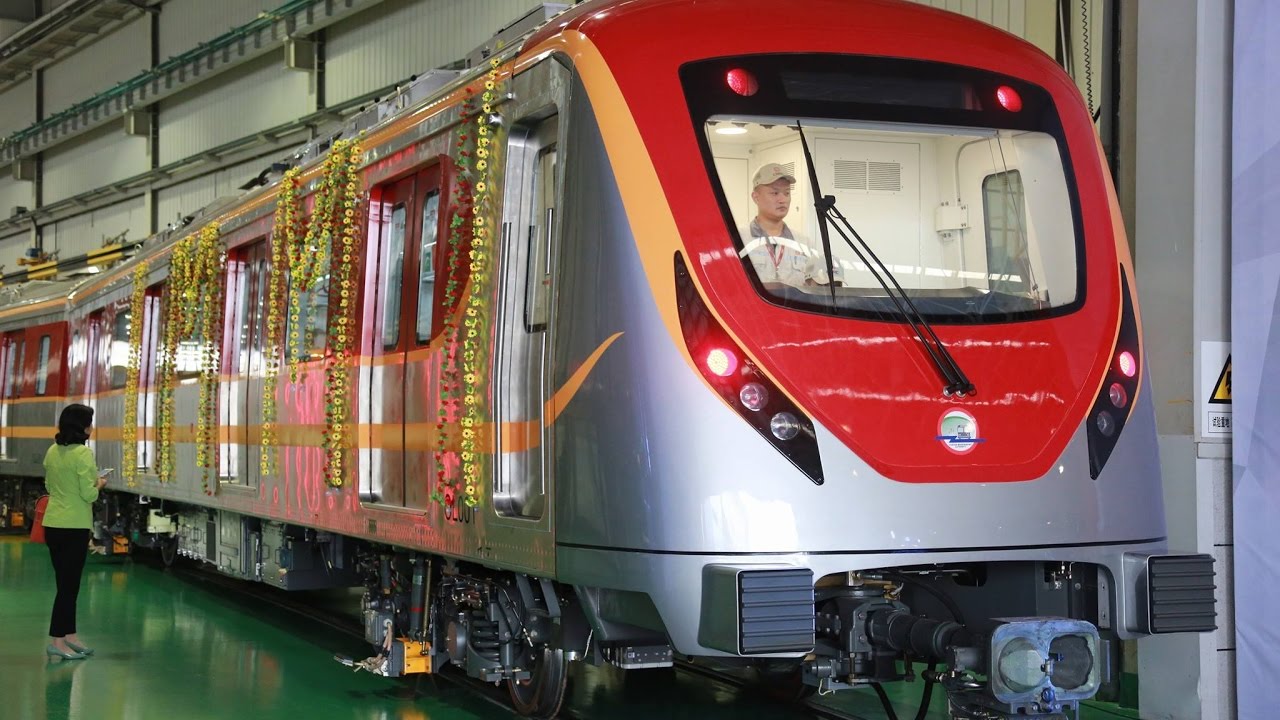 Lahore Orange Line train will be passing through these stops.
Ali Town
Thokar Niaz BaigCanal View
Canal ViewHanjarwal
HanjarwalWahdat Road
Wahdat RoadAwan Town
Awan TownSabzazar
SabzazarShahnoor
ShahnoorSalahuddin Road
Salahuddin RoadBund Road
Bund RoadSamanabad
SamanabadGulshan-e-Ravi
Gulshan-e-RaviChauburji
ChauburjiLake Road
Lake RoadGPO
GPOLakshami
LakshamiRailway Station
Railway StationSultanpura
Sultanpura
UET
Baghbanpura
Shalimar Garden
Pakistan Mint
Mahmood Booti
Islam Park
Salamat Pura
Dera Gujran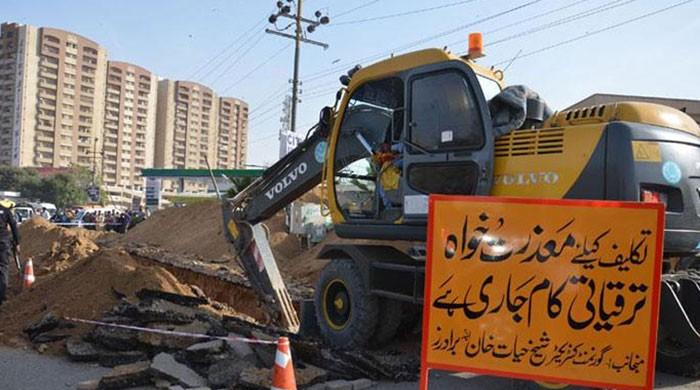 Tell us how you feel regarding the mega project in the comment section below.