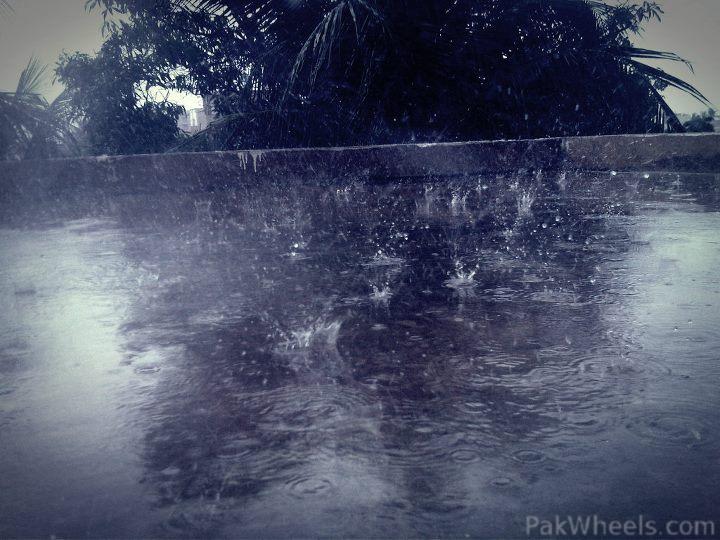 Rain's forces a strike on Karachi
Karachi has been left crippled by the torrential rain that has been continuining since the past two days.  KSE (Karachi Stock Exchange) announced to close down early noon today due to the waging rain to little attendance and thin trade volumes while Business Street and offices remain deserted due to the rain water piling up on the roads, many banks were also closed today.
Mohammad Hussain Syed, the city's district coordination officer said that we have recorded 50-100 mm (2 to 4 inches) of rain in Karachi and the situation is pretty bad. Many main roads and areas are inundated at the moment and it can turn even worse.
Those who showed some courage and left from office were not able to reach their destination due to the roads being transformer into pools. Many people's car broke down as water travelled in their engines through the exhaust pipes, leaving nothing but regret for leaving home in devastating rains.
DHA's (Defense Housing Authority) new storm water draining system collapsed as it was choked and water blew out of it drowning DHA whereas, CDGK's system also faced the same fate in the rest of the city.
There can remain only one lion at a time in one city, this time, rain chose to stay while electricity went off-guard for as long as rain remained in some areas while in other places, due to faulting EMT's, electricity wasn't available for as long as the EMT wasn't fixed however, the most terrifying stories arrived from areas where electricity cables fell down on the water piled on the roads claiming lives of few people.
Picture by: Maaz khan, Drifter_khanz