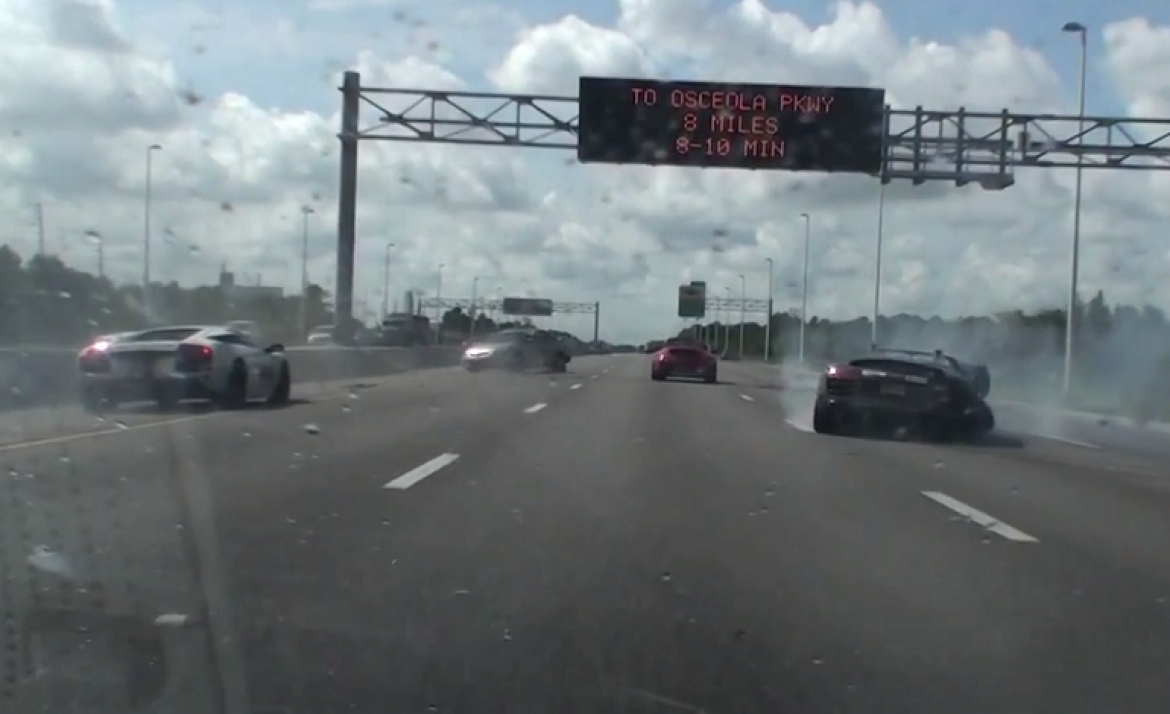 Watch a Reckless Audi R8 Crash on Camera
There is a famous saying, "a sports car is only as good as the driver behind the wheel". Owning and driving a super sports car is everyone's dream. The true fact is that a sports car comes with a lot of money and also requires a lot of responsibility. A rush of adrenaline can cost you a lot! A $130,000 Audi R8 with an idiot behind the wheel is a disaster waiting to happen.
A dash cam footage hit the automotive and news headlines today about an Audi R8 Spyder crash. The crash happened back in 2011 but the video remained private till today. It happened in the outskirts of Orlando, Florida during the controversial "Bullrun Rally".  The entry fee to the rally is $20,000 and is organized every year and is very famous among car enthusiasts. Among the convoy of super cars, the driver of an Audi R8 changed lanes without noticing the Mercedes-Benz SL55 AMG behind him. As can been seen in the video, the Mercedes was in his blind spot (Understanding Blind Spots & Their Dangers) and the two cars made contact. The R8 bounced, lost control and rear-ended a Honda Accord. Carbon fiber and plastic debris from the Audi and the Honda scattered all around the highway while other cars tried to save and steer away.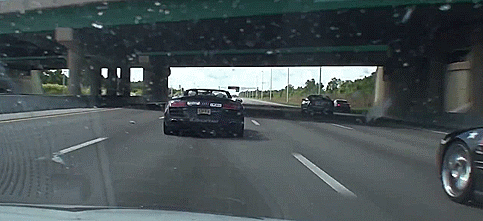 The initial reports filed reflected that the R8 had a blown out tire, but after an investigation the driver was arrested for reckless driving. The R8 was written off as a total loss while the SL55 AMG, owned by famous rapper, Ice-T, suffered fender and door damage.
Please drive carefully!