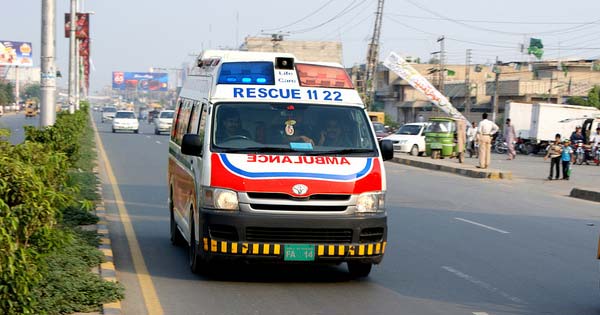 Rescue 1122 To Take Charge of Ambulances in Punjab
The Punjab government has propelled the registration of ambulances of all public and private clinics/hospitals with Rescue 1122. Hospitals across the province have been requested to get their ambulances registered with the new regulatory authority within a month, after which, strict actions will be administrated.
This strategy has been implemented to control the alleged abuse of ambulances as well as making and maintaining a database of all the active emergency vehicles in the province, which would help in employing them in any case of emergency. In any case, ambulances having a Fitness certificate from the engine vehicle inspector will be enlisted with the crisis benefit.
Ambulances with no fitness certificate will not be allowed to function on roads as the Provincial Government has decided to tackle this situation by issuing strict orders to district administration and Police Department across the province.
Sources report that this new approach by the Government dictates that all administration area ambulances, drivers and other staff would be given immediate and direct control of Rescue 1122 in every district. Furthermore, the tracking system would also be installed in ambulances of the public sector to keep a close watch on them.
Sources further report that ambulances owned by Health or any other Government department would now be used by Rescue 1122 to move patients, from one hospital to the other in any case of emergency.
A meeting of the respective departments of the provincial government and NGOs operating in the province was held with the Deputy Commissioner Liaqat Ali Chatha on Thursday. The main agenda of this meeting focused primarily on the discussion of making this strategy successful.
It was decided that Gujrat Road Transport Authority Secretary Kamran Akbar and District Officer (emergency) Hafiz Abdul Rasheed would launch an awareness campaign regarding the policy. The excise and taxation office would also be approached to seek the data on ambulances that had been issued registration numbers from the Gujrat E&T.