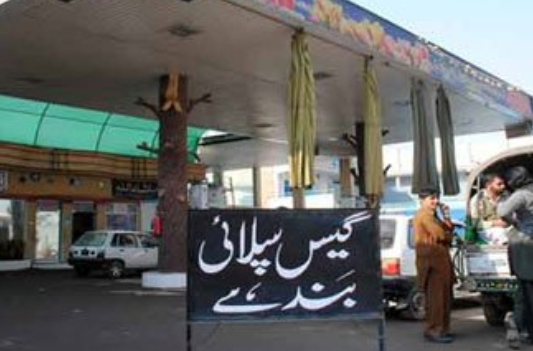 Residents of Punjab will stay deprived of CNG for four months
No more stretched lines of cars waiting for their turn to fill their cars with gas, as once again, Punjab has been deprived  of the CNG.
Sui Northern Gas Pipelines Limited (SNGPL) is one step closer this time on the planned suspension of gas supply to CNG filling stations and industries from 15 Nov this year to 15 March the next year. This strategy is planned and is being implemented under the load management plan to supply smooth and sufficient gas supply to domestic and commercial consumers. This whole plan is said to affect more than 2000 CNG filling stations and also the industries. Along with this, fear of unemployment is increasing as the industries will lay off their workers.
The All Pakistan CNG Association (APCNGA) has rejected the plan of SNGPL and said that the closure would result in sorrows of millions of people across Punjab. At the same time, the textile sector associations have threatened a number of protest campaign if the proposed plan to stop gas supply is not reversed.
The decision was collectively taken at a meeting where members of All Pakistan Textile Mills Association, All Pakistan Textile Processing Mills Association, All Pakistan Bed Sheets and Upholstery Manufacturing Association and Loom Owners Association were present.