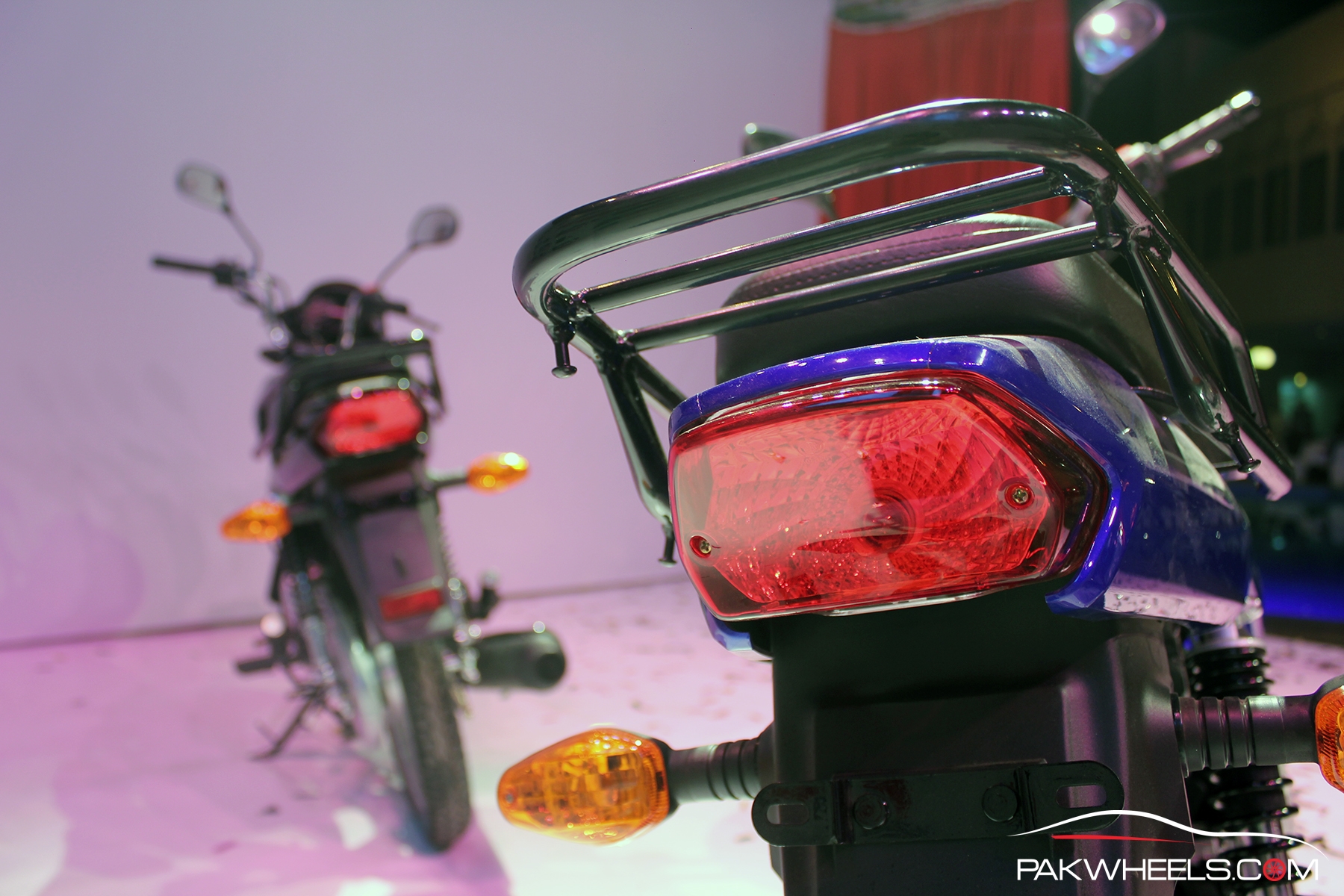 Pak Suzuki launches the upgraded Suzuki GD110S
Karachi: Keeping in view the popularity of two-wheelers in Pakistan, Pak Suzuki has launched an upgraded version of its already successful 110 cc motorcycle, dubbed as the Suzuki GD110S. 

The bike was unveiled on Friday evening in a ceremony held at a local hotel in Karachi.
The newly launched bike has been upgraded with mostly cosmetic features to make it look different from the existing Suzuki GD110. Apart from the looks and price,  the GD110 and GD110S are the same.
Addressing to the public, Mr. Azam Mirza, General Manager Marketing, Pak Suzuki said that the newly introduced bike is equipped with value-added features which make the bike look more attractive. Apart from being a huge success among the consumers, the  GD110S would also contribute significantly to the profits of the company.
The Managing Director of Pak Suzuki, Mr. Hirofumi Nagao said that the GD110S has been designed keeping in view the preferences of the consumers and it would set a higher benchmark for the whole industry.
The upgraded features of the GD110S are as follows:
Headlight cowling
Self-start ignition
Alloy wheels
New seat design
The bike is priced at Rs. 122,000 ex-factory.
While Pak Suzuki is the market leader in the four-wheeler segment with over 60% of market share, its success in the two-wheeler segment is still a question mark.
The Pakistani two-wheeler market is dominated by Atlas Honda Pakistan, with new contenders aspiring to take the thrown. In a market like this let's see how this new contender will perform.