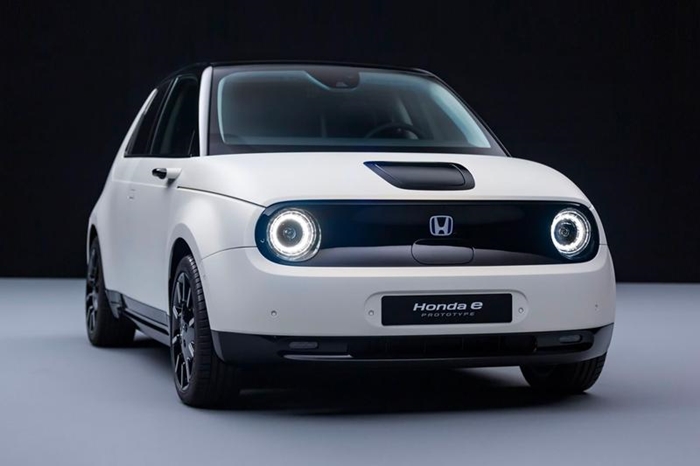 The Retro Style Honda EV now has a final prototype
Last year in March Honda introduced a funky and cute little EV car which grabbed a lot of attention from around the world. So much so that Honda was forced to bring this car to reality based on the feedback from its customers and today we are happy to report that time has finally come. Just about a week ago Honda officially unveiled the Honda E Prototype which is our first look at how the final car will look and feel like. According to Honda, this car is 98% complete and needs minor adjustments before it finally rolled out for production.
Now right of the bat, the final prototype looks very familiar because it might be a new design for the rest of the world but we here in Pakistan we have seen a similar car to this from Japan. Named the Honda N-One, which my opinion still is the best looking 660cc cars to date. Now, this E prototype is defiantly is a more modern and expensive car than the Honda N-One.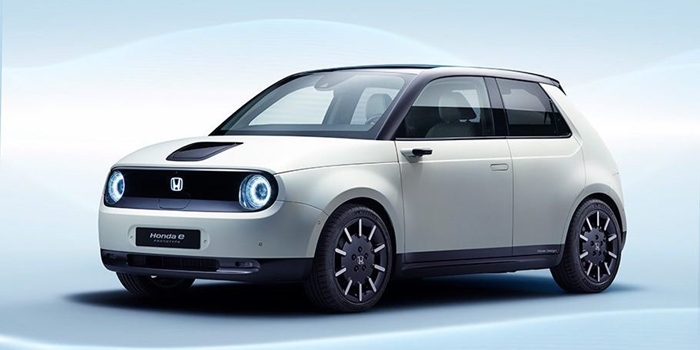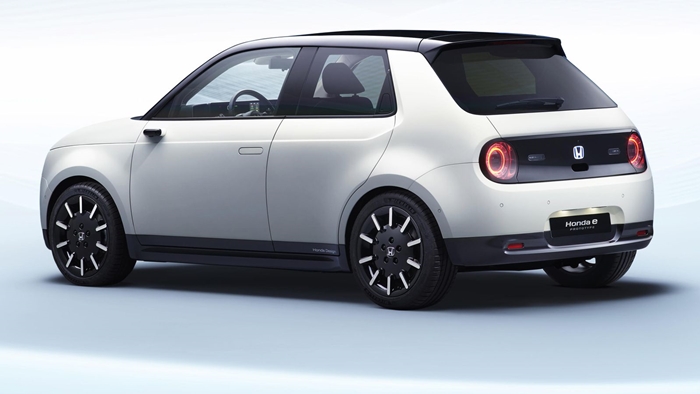 The car looks very similar to the concept vehicle and only the things like wheels, headlights and taillights have been modified to meet regulations to be road legal. Overall the car is the same width, height and even the same design which you cannot say about most cars coming into production after the concept phase. The interior is also now updated with all kinds of right buttons but unlike the rather large single screen from the concept have been replaced with six large screens which again a plus point for this cutesy little vehicle.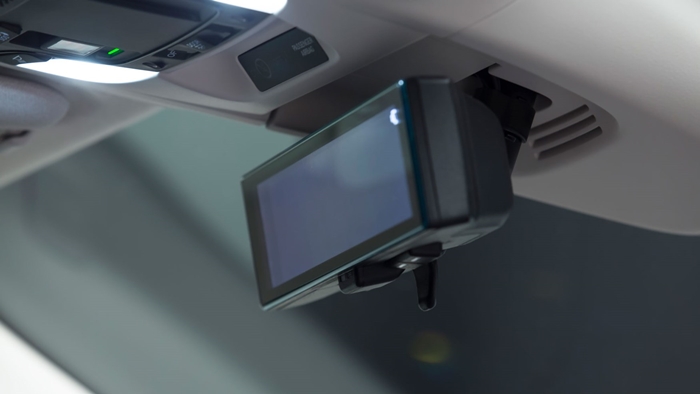 Even the back mirror is actually a screen which utilizes a self-cleaning rear camera so that it doesn't get dirty all the time. One thing to mention here is that while the concept didn't have side mirrors. So does this E prototype. But fortunately, Honda has done something very cool by using side mounted cameras instead of mirrors which then project the surroundings on the second screen for the driver to see. Very futuristic indeed.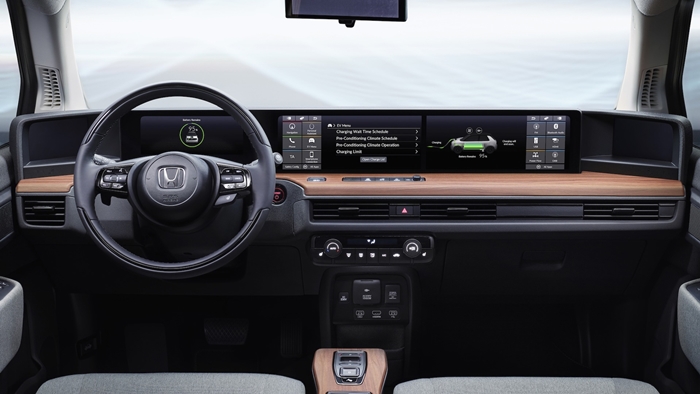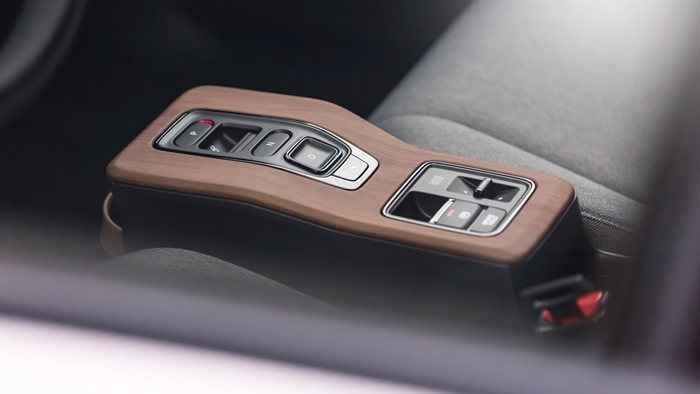 Other mention worthy things include the seats being made up of recycled polyester, wooden dashboard, radar cruise control, sports mode, wireless charging, 220v power socket, HDMI input, Honda personal assistant (Like Siri) to name a few.
And of course this E-Prototype is an electric car, but there are no official figures shared by Honda yet. Considering the size of this vehicle an estimate of 150HP will be the way to go which is enough I suppose. Plus on the topic of power, this car is also rapid charge compatible, so you will be able to charge this car up to 80% in under 30 minutes which of course is very necessary. But once again battery capacity is not revealed yet, but 60KW will be a safe bet once the car hits production.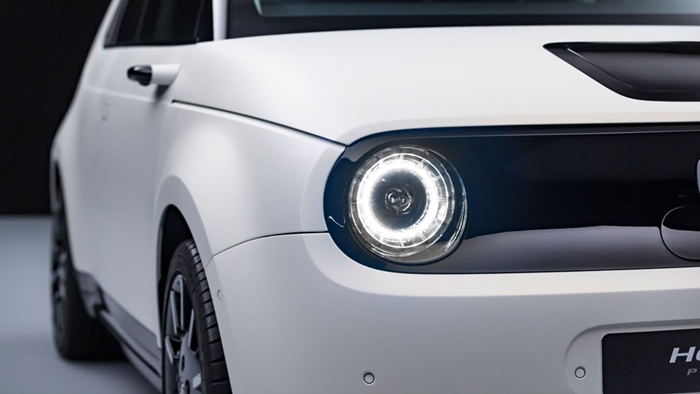 The car will be offered with four seats and five doors configuration only and has no boot in front but a small one in the back. Now there is bad news and good news. The bad news is that not only this car is small, but the rear seats aren't that much big to accommodate larger passengers. Headroom is also minute, so that's another one. Then there is the price which is going to be a lot. Its a premium vehicle and will probably cost around $25,000-30,000k which for a hatchback is a lot.  The good news is that this car is also expected to be sold in Japan so we might see it in being imported in Pakistan by a few dealers in the near future so will be quite a sight to see this car in person.
Drop your thoughts in the comments section below.