Here goes the biker, weaving in and out of traffic at full throttle, blasting past cars and dodging rickshaws and pedestrians. There are many perceptions regarding bikers, one of which is that bikers treat the roads like a video game, taking their lives in their hands and putting everyone nearby in danger for the sake of a quick journey. And considering the traffic of Pakistan, the bikers don't care if they are unbalanced and continue to make their way out of anywhere.
Another perception is that riding a bike isn't decent. Well, it's just the ignorant minds that speak without having a valid justification.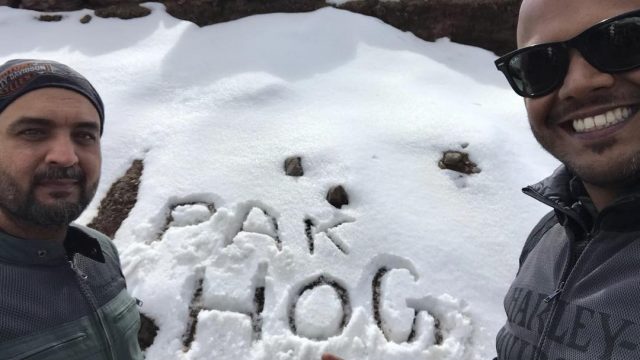 Riding a motorbike isn't as unsafe as its image has become. This typical negative reputation about the bikers is the result of the actions of those who misuse them, but there is a majority of people who ride a motorbike to and from work on a daily basis, without getting involved in any accidents.
To break this stereotype, some bike enthusiasts, who are also the part of Harley Owners Group (H.O.G) – Pakistan, took this initiative to take a bike trip from Karachi to Kashmir, portraying the positive image of our country and breaking the stereotypical mindset.
The Harley Owner Groups are famous worldwide for their passion of riding and traveling, however, this happened for the first time in Pakistan, where Harley owners from different walks of life have come together to build the positive image of Pakistan and bike riding.
From Businessmen to a Chartered Accountant, TV Producer, Goldsmith, Advertiser, Actor, and an Advocate to name a few, there were a total of 16 bikers in the group and they named it a 'Peace Rally.'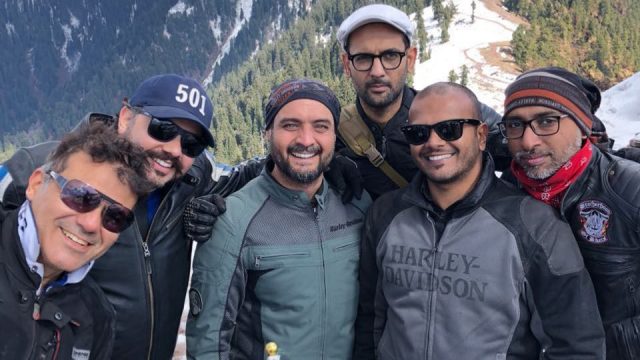 There were two main objectives behind this rally. First, to showcase the positive side of Pakistan, by traveling through the roads, proving that it's completely safe and second, to promote safe biking and positive image of bikers in the country.
Usually, as mentioned above, a biker is believed to be someone who doesn't abide by the laws. However, in this initiative, the respected participants proved this wrong, by carrying out a peaceful journey, where they all showed that riding a bike can still be very cool with all the safety gears. All the bikers were wearing helmets, gloves, protective jackets and trousers.
The starting point was Karachi, and from there they made their first stop at Sukkar, then from Bahawalpur, they made a stop at Lahore. After Lahore, they went to Islamabad, and from there they went to Muzaffarabad and then to Pir Chinasi and from there they took the route towards Karachi. Upon reaching Lahore on their way back, all of them shipped their bikes for Karachi and only 3 of them Kamran Allahwala, Hafiz Yasin and Noman rode their way back to Karachi.
"Riding a 400-450 kg bike and managing on highway needs a great sense of responsibility from a biker. One needs to be very careful and this is what we portrayed that biking is also serious and brings great responsibility with it." – Danish Zahoor Khawaja
This Peace Rally proved to be a great initiative to change such labels that all the bikers ride irrationally without following rules and without taking safety measures. And this rally is believed to encourage the whole biking scenario in Pakistan.
So, if you've also thought to ride, don't be put off by those who believe biking isn't decent. Follow your passion, but while riding wear your safety gears and be alert of yourself and others around you on the road. Have a great riding!