As always PakWheels.com has brought a review of yet another magnificent machine for car and bike enthusiasts, and this time it's 2018 Suzuki GSX-R 600. A true masterpiece of Japanese technology and contemporary design with its DNA dating back to 1992, when it was initially launched. The Suzuki GSX-R600 is a class-leading sport bike worthy of its race-winning GSX-R heritage.
Also Read: Hyundai Santro 2004 – Budget Car Review
This bike is especially designed and developed for hot climate countries such as Pakistan. Moreover, traditionally all Suzuki sports bikes excelled in Pakistan due to their excellent performance in warm weather. If we compare its performance in a hot climate with Yamaha R6, GSX-R 600 will remain cool providing a good ride to its commuter; however, on a hot day or in summers, Yamaha R6 will not give you a good ride as it becomes hot to ride after one round.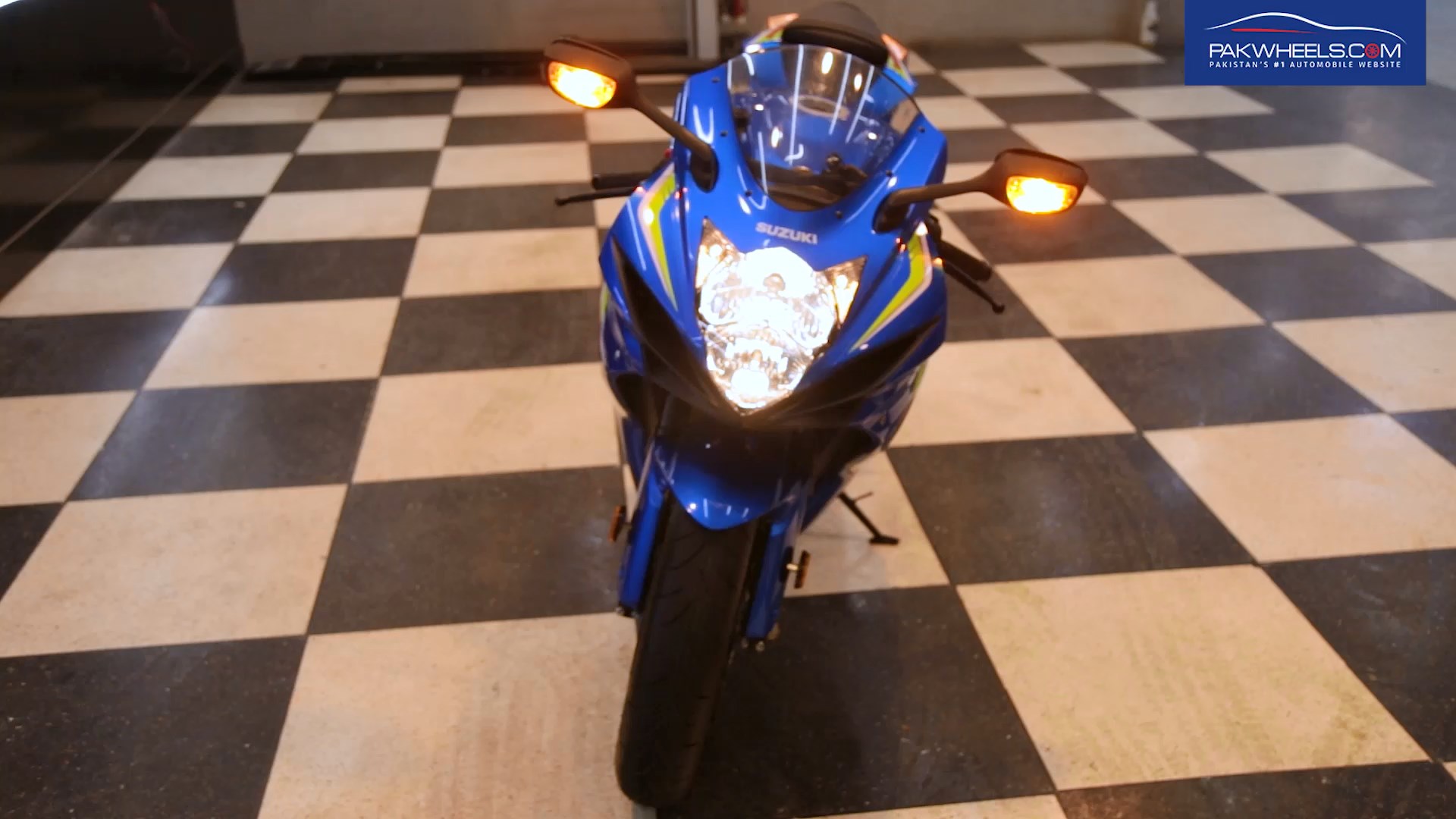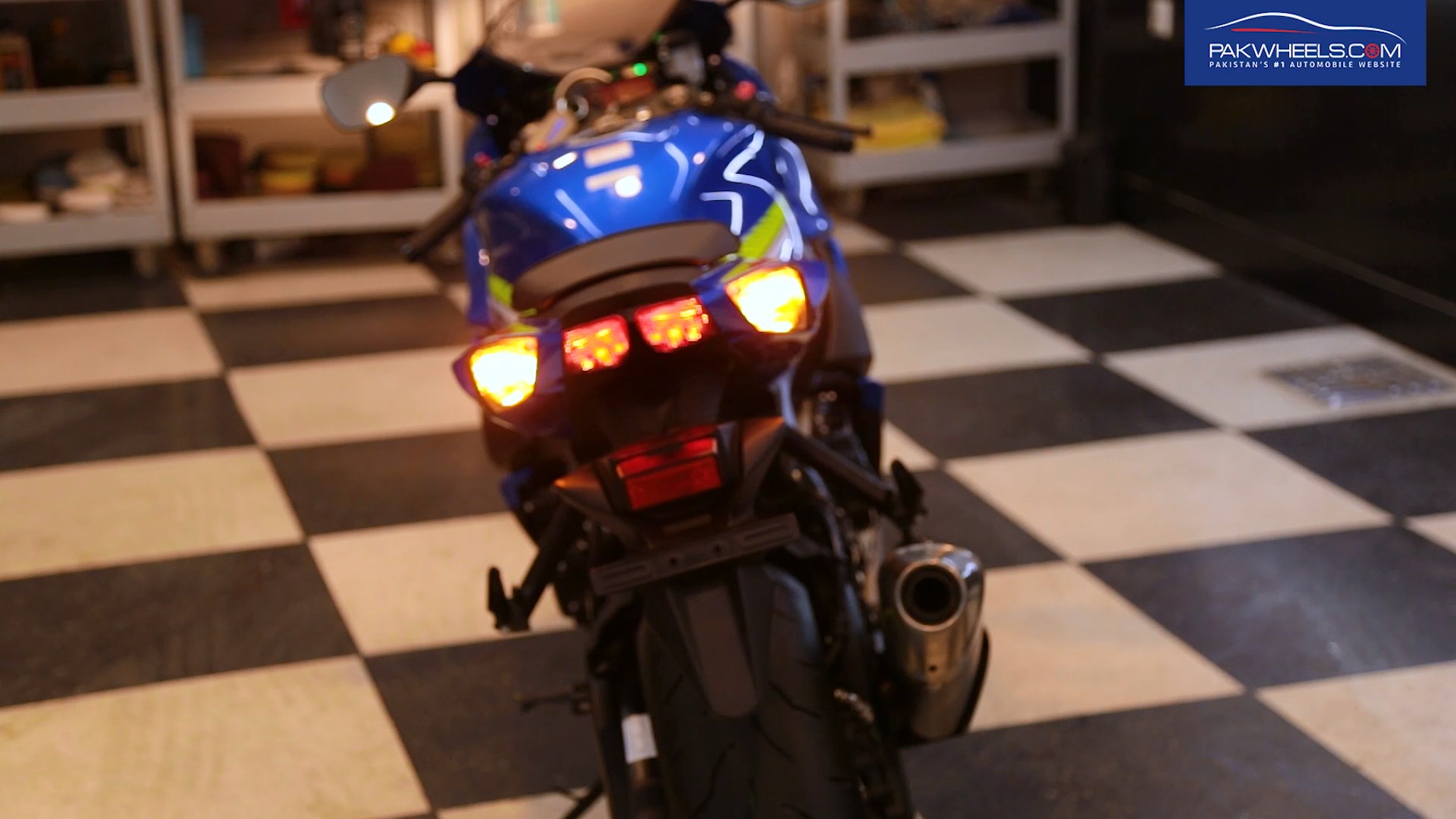 GSX-R 600 has good manoeuvring and handling, and one can easily run the GSX-R 600 on Pakistani roads. It has a 4-stroke, inline four, liquid-cooled, DOHC, and 16-valve engine. It is a common perception that R6 is a fast bike; however, in the 600cc category, GSX-R 600 gives the top performance.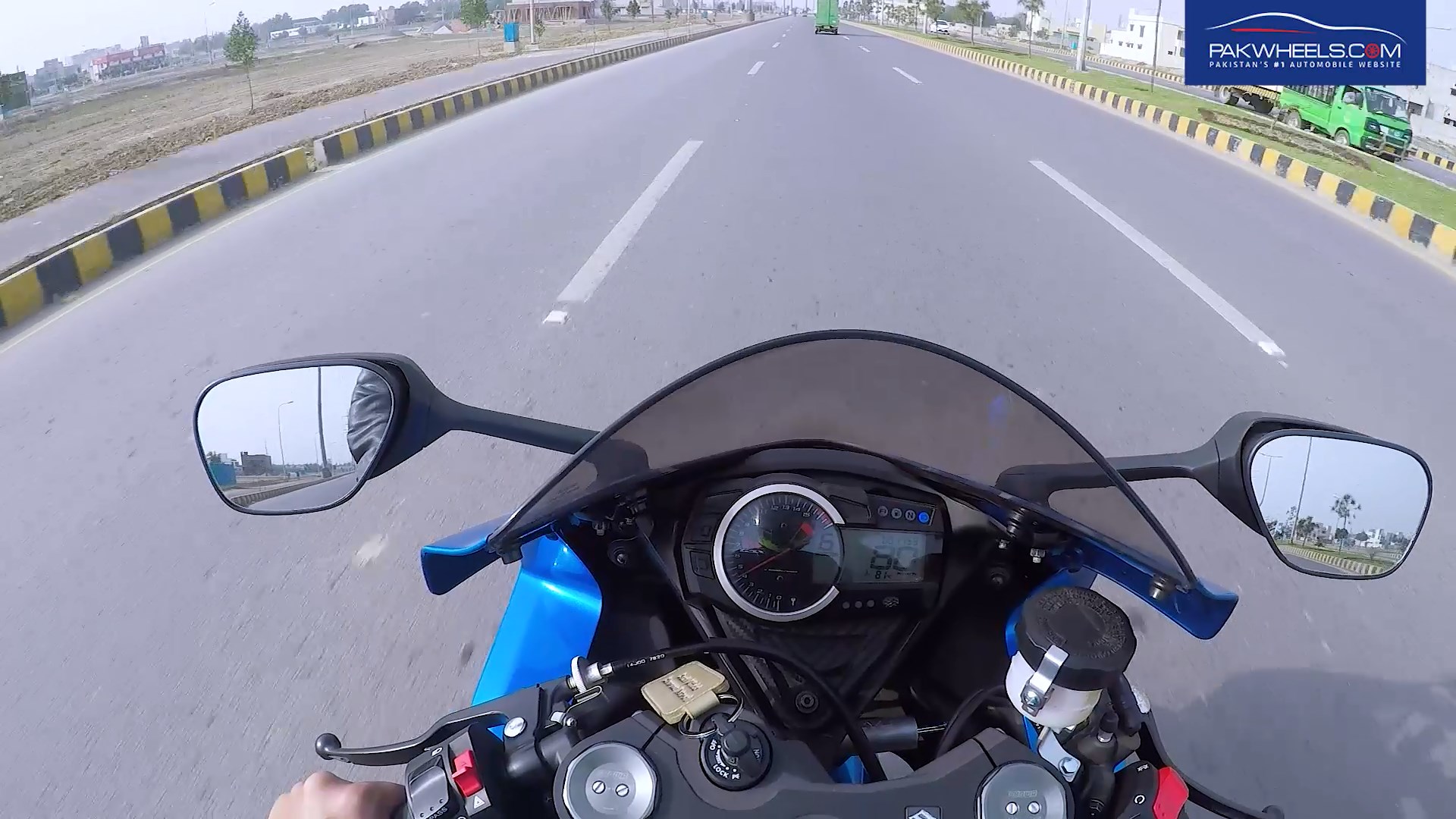 If one wants to jump from 150cc bike to a more powerful bike, then I would recommend them to choose GSX-R 600. Speaking about the acceleration of the bike, it is quite good, and the suspension is also excellent; you cannot feel the awkward jump at potholes. It gives a smooth ride on rough roads.
The heavy bike is embedded with Brembo brakes, which is quite good indeed, in 600cc category only Ducati bikes have Brembo brakes.
Furthermore, there are two modes in the bike A and B. One can easily switch between the modes with just a push of a button. Mode A means Aggressive mode—meaning if you want the thrill of speed then go with mode A. And secondly, Mode B which is a moderate mode, you can choose this mode when there is happening a rainfall, it will give the bike good grip, stability and will provide you with a comfortable ride. In Mode A the throttle response is 100 percent and in Mode B the, throttle response is 50 percent. Looking at the condition of Pakistani roads the Modes will definitely provide a smooth ride to its users.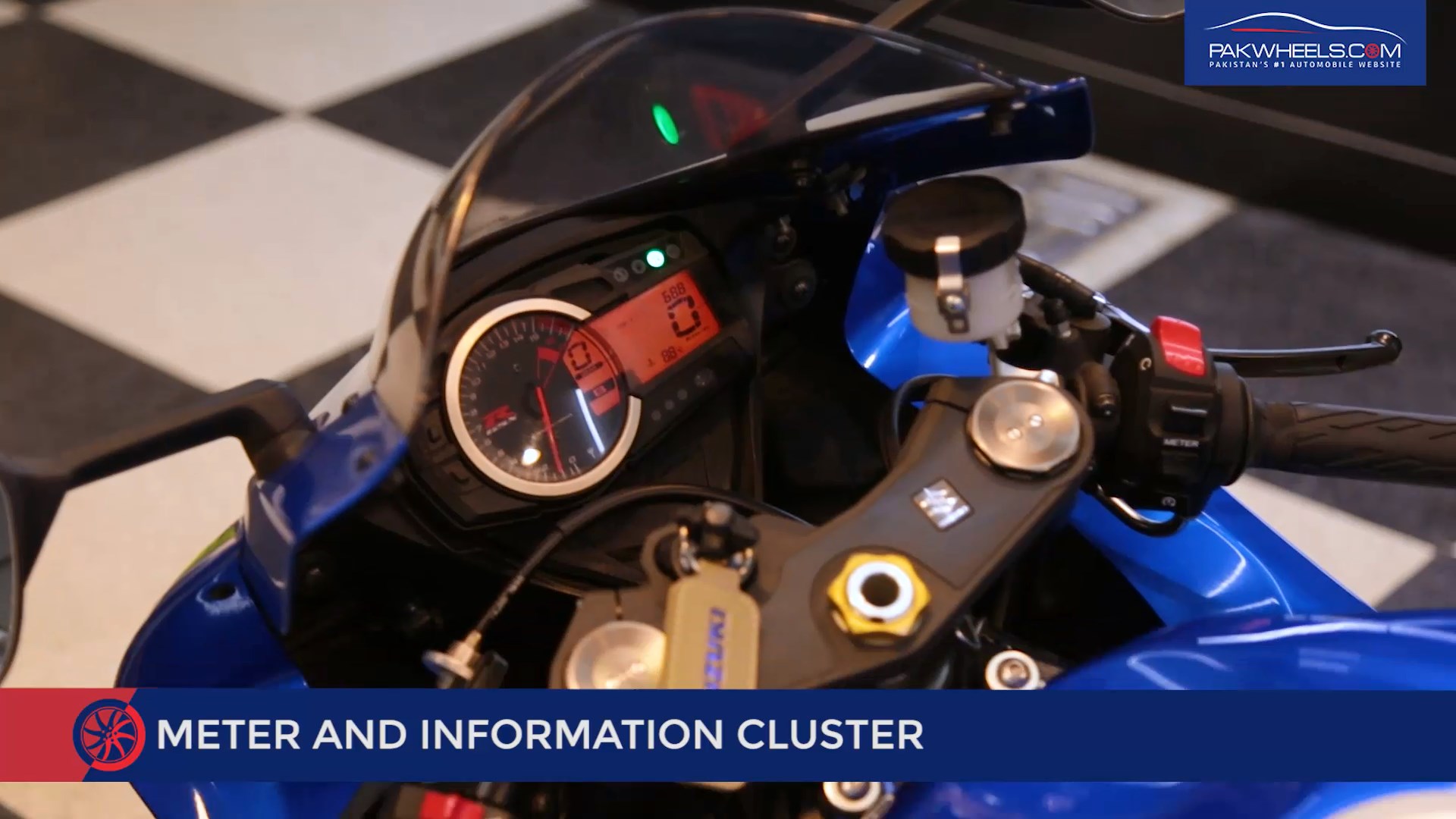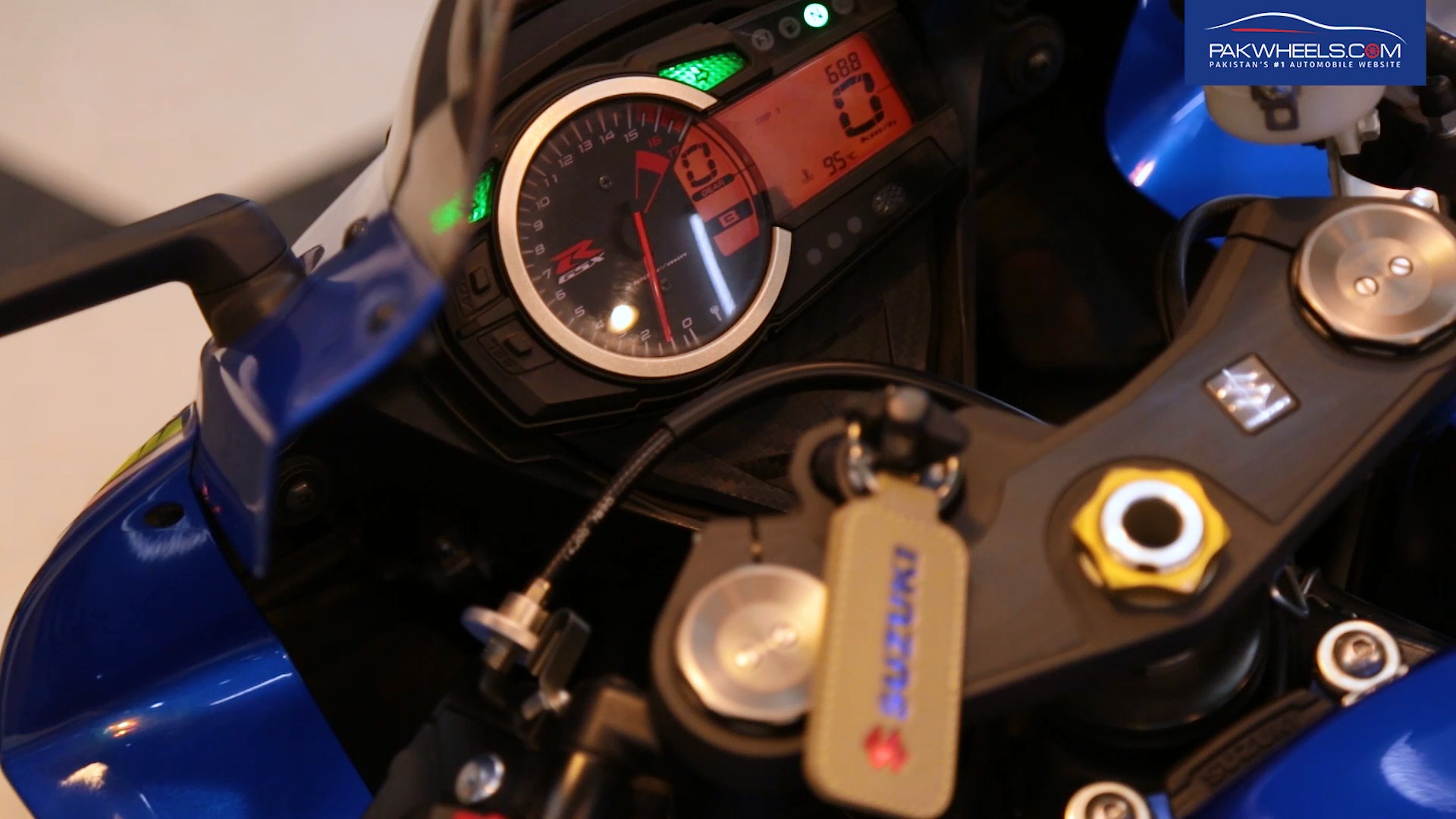 With aesthetic and sleek looks, and sporty rims, the Suzuki GSX-R600 consists of both gear indicator and gear shifter point— basically, a light will blink to notify when it's time to change the gear. There is a fuel indicator built in the bike, which gives the fuel warning. The bike produces 115hp, which is excellent indeed.
The important aspects of the bike are its MotoGP technology and its theme color. The 599cc engine is liquid-cooled with Suzuki Ram-Air Direct (SRAD) induction and a digital engine management system. Double Overhead Camshafts (DOHC) are driven by a link-plate chain off a forged crankshaft and open four titanium valves per cylinder.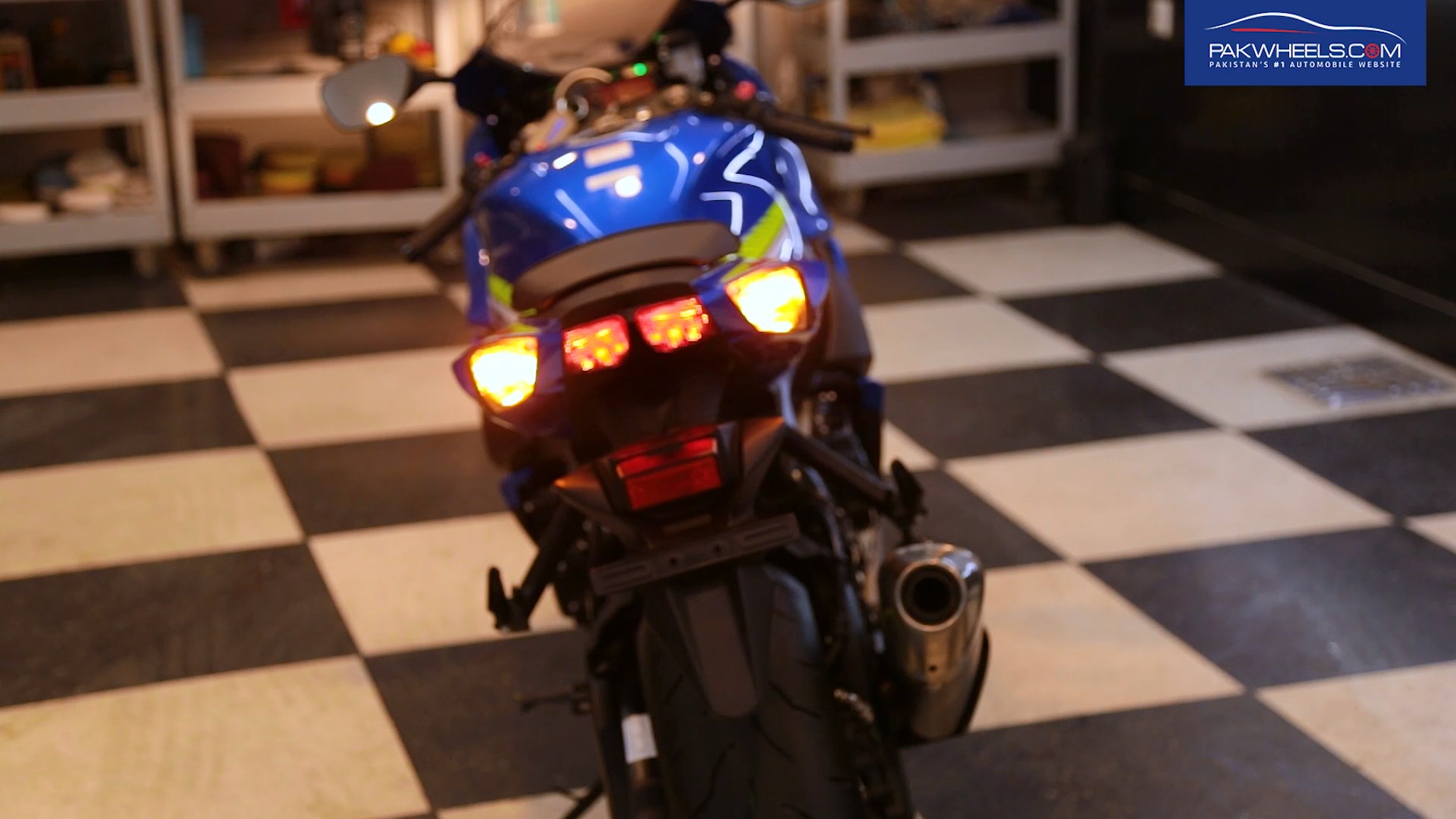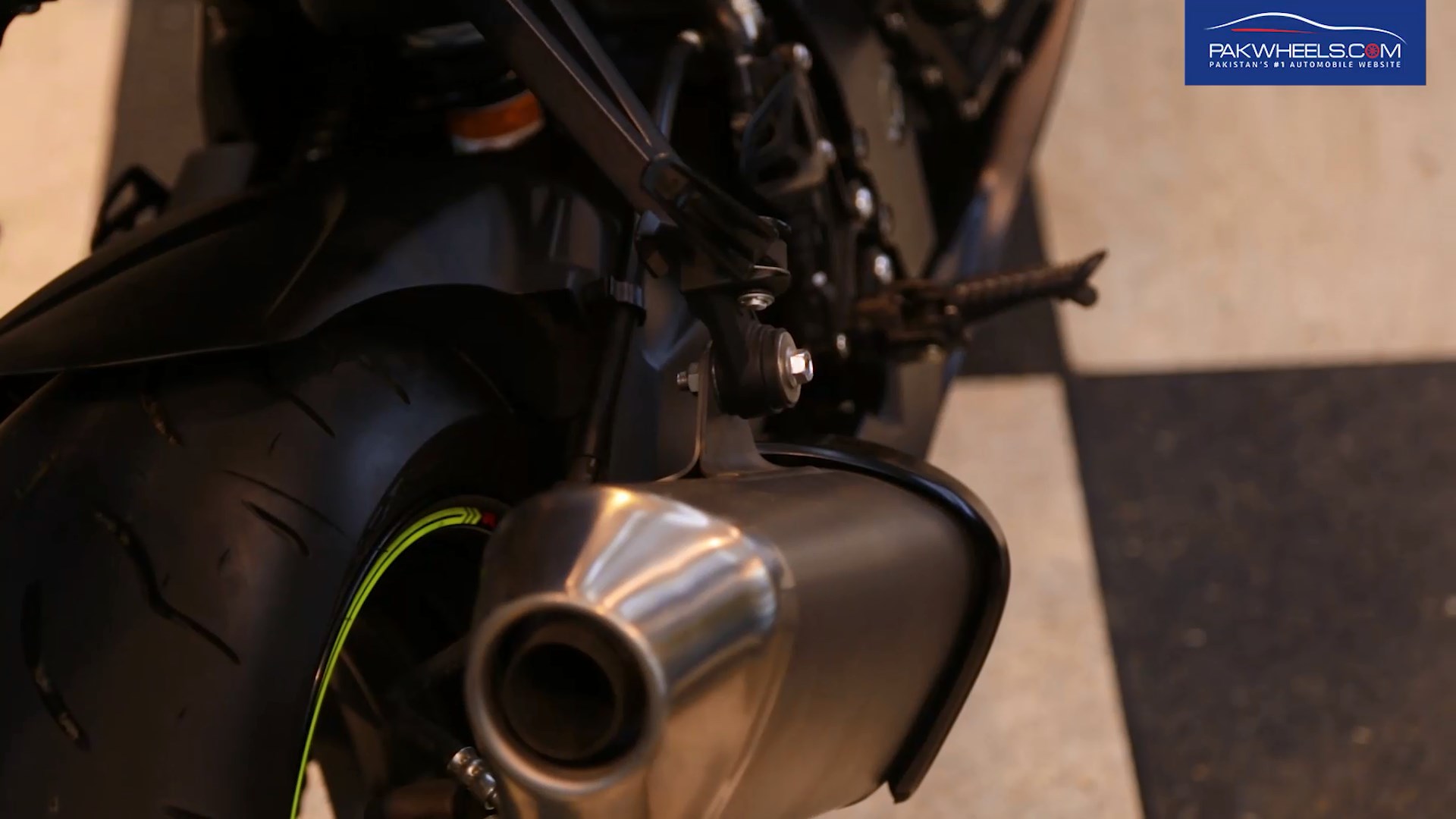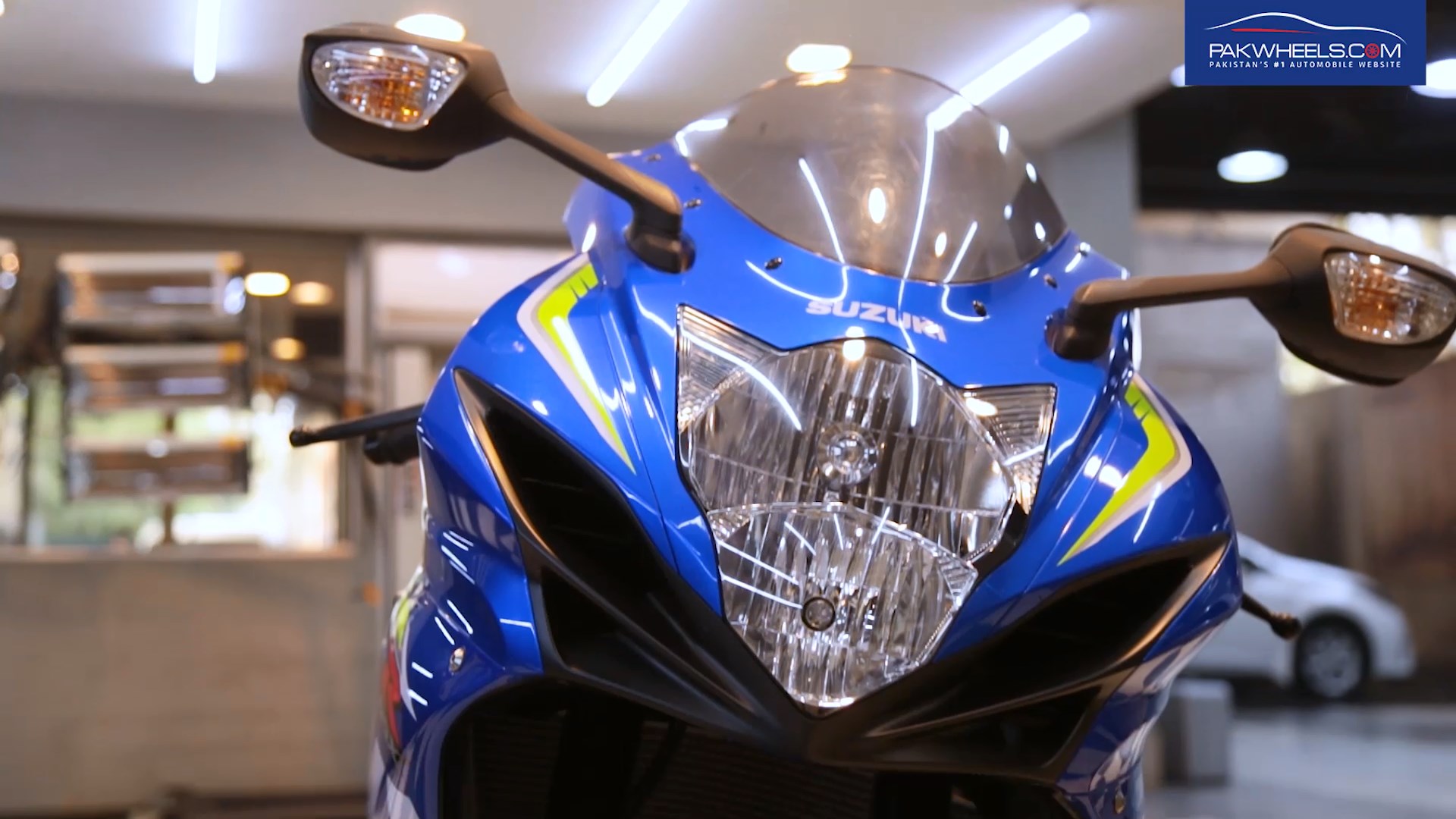 With easy aftermarket accessories availability, the Suzuki GSX-R600 comes as good news for beginners and people who love heavy bikes should be geared up, as Suzuki has introduced GSX-R 600 in Pakistan.
Watch video review below: