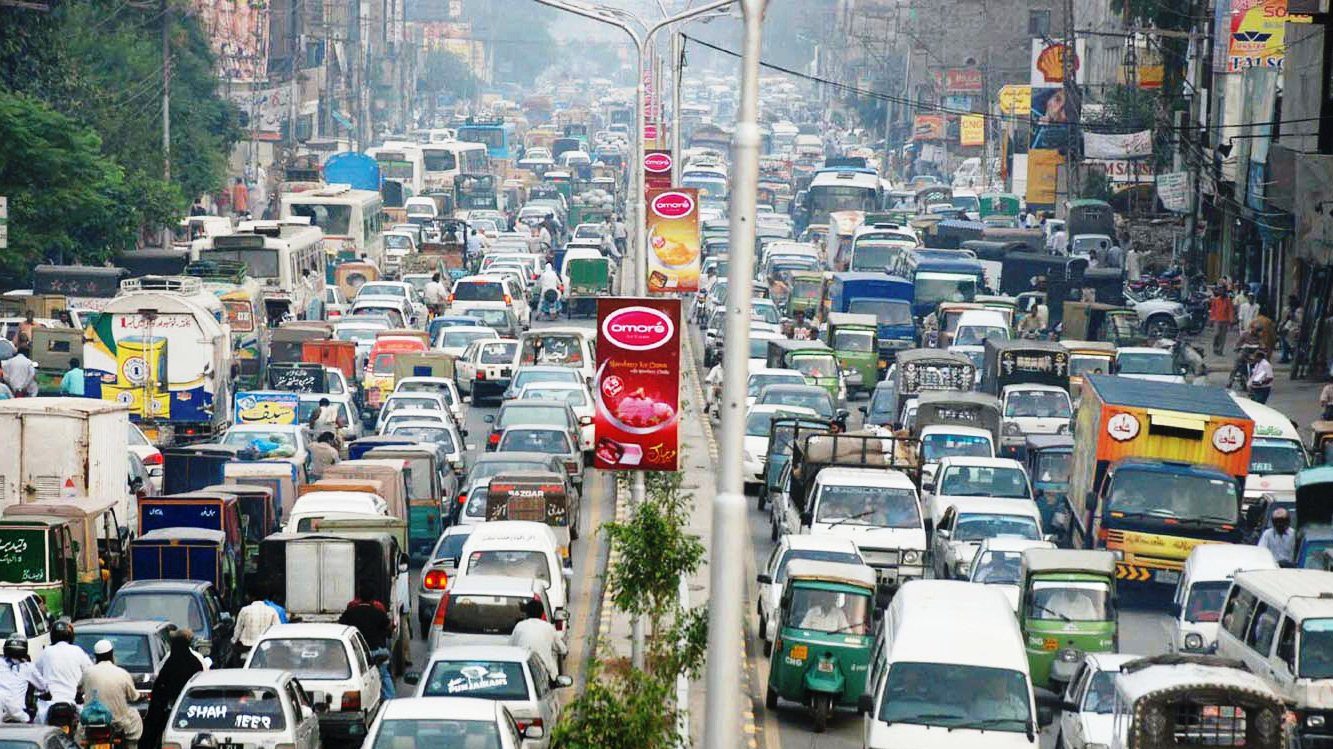 In just one year, about 100,000 vehicles got registered in Lahore alone. Some cities have a total number of vehicles equivalent to this number. This many vehicles are causing traffic problems and costing the city huge sums in infrastructure costs. This infrastructure cost needs to be incurred in order to keep a steady and smooth flow of traffic in the provincial capital.
Lahore already has wide roads to accommodate traffic. However, the influx of vehicles makes these wide roads ineffective. 
Most of the routes in Lahore are now signal-free as well to keep the traffic flowing without any interruption. Despite this, traffic jams are a normal occurrence in the city. This is also due to negligence in driving and not following traffic rules properly by motorists in Lahore. Traffic violation problems are still persistent even after the introduction of the e-challan system. This system issues a plethora of challans each day to traffic-rules violaters across Lahore.
Since it is the provincial capital, Lahore also faces protests from time to time. Last year, a protest by the Grand Health Alliance (GHA) caused a wide-scale traffic jam in the city. 
According to the data collected by the Motor Registration Authority, there are a total of about 6.2 million vehicles in Lahore alone. There are as many as 4.2 million motorcycles in Lahore. You can gauge the sheer number of vehicles in Lahore by comparing the number of vehicles in Lahore with the 19.6 million vehicles in the entire province of Punjab. This shows that Lahore has around 32% of vehicles in Punjab. 
People from other cities also want to register their vehicles with a Lahore registration number. Vehicles registered with a Lahore registration number hold their value and are easier to trade. Moreover, their verification can be done easily; therefore, preventing the chances of fraud in buying or selling of vehicles.
Another reason is that traffic policy scrutinizes vehicles with registration numbers of other cities as they enter in Lahore. To avoid this inconvenience, people visiting Lahore frequently from other cities prefer to have a Lahore registration number for their vehicles. 
Lahore also has one of the biggest markets for automobile trading in the country. Markets in Samanabad, Jail Road, and Johar Town have a huge number of auto dealers.
Moreover, all the major banks and leasing companies have their central operations in Lahore for Punjab. As a result, people buy vehicles in Lahore and get them registered here for swift documentation. 
Stay tuned for more news-related and informative content like this one. Drop your thoughts in the comments section below.