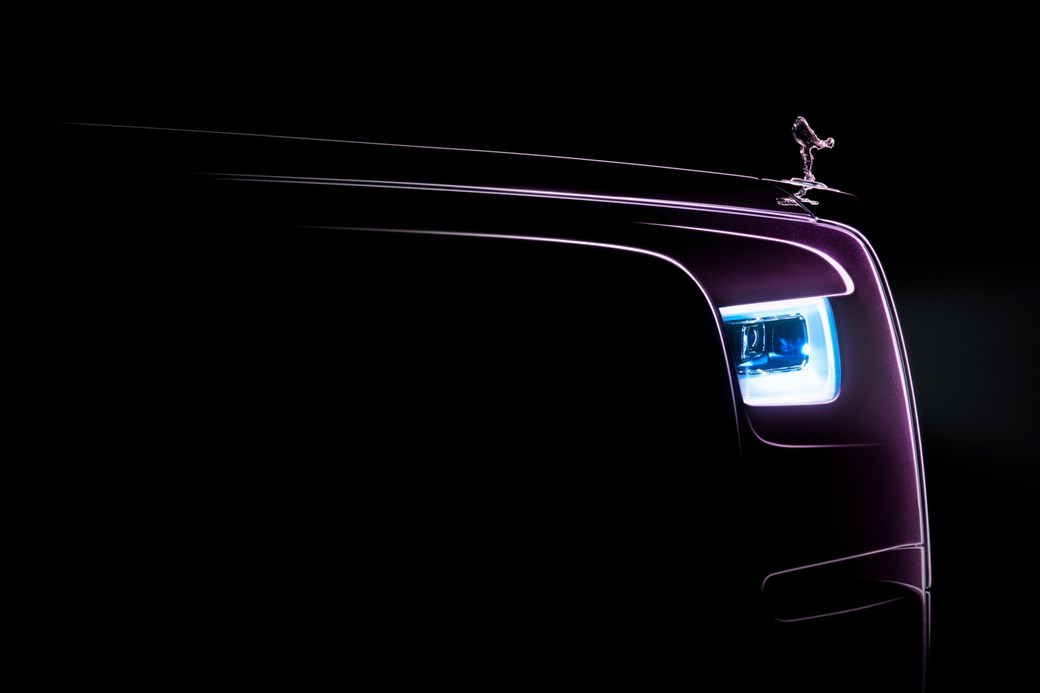 Rolls-Royce Teases New Phantom's Face Ahead Of Next Week's Reveal
Rolls-Royce has announced its next-generation
Phantom
reveal as part of 'The Great Eight Phantoms' exhibition in Mayfair, London on July 27.
It reveals nothing beyond a bluff, vertical grille topped by the 'spirit of ecstasy' mascot, but should pique interest from potential buyers of the new model, which isn't due on sale until next year.
The BMW-owned British brand ceased production of the current Phantom in January this year and is yet to reveal any information about its replacement.
Like its predecessor, however, the new Phantom is expected to be produced in both short- and long-wheelbase forms, underpinned by a new, largely-aluminium platform that will substantially reduce weight and be used across the Rolls-Royce range.
It will be powered by a version of the BMW V12 that was seen in the previous Phantom from its launch in 2003, but a plug-in hybrid power train is expected to join the range at some stage.
As these spy shots from April show, the new Phantom won't stray too far from the discontinued model's formula in terms of its boxy shape and familiar proportions but should be even larger and more luxurious.
It's been reported that coupe and convertible body derivatives will not be produced in this generation following slow sales.
Rolls-Royce says 'The Great Eight Phantoms' exhibition will gather together the greatest Phantoms from the last 92 years since 1925, starting with 'The Fred Astaire Phantom I', which is being loaned to the exhibition by its owner, the Petersen Museum in Los Angeles.
Over the next eight weeks, the company will reveal which Phantoms will journey to London from around the world, telling the stories of these motor cars and the historical events they witnessed.
Rolls-Royce dealers and customers from around the world are requesting further bespoke collections and one-off examples of the Phantom Extended Wheelbase before the line closes at the end of December.