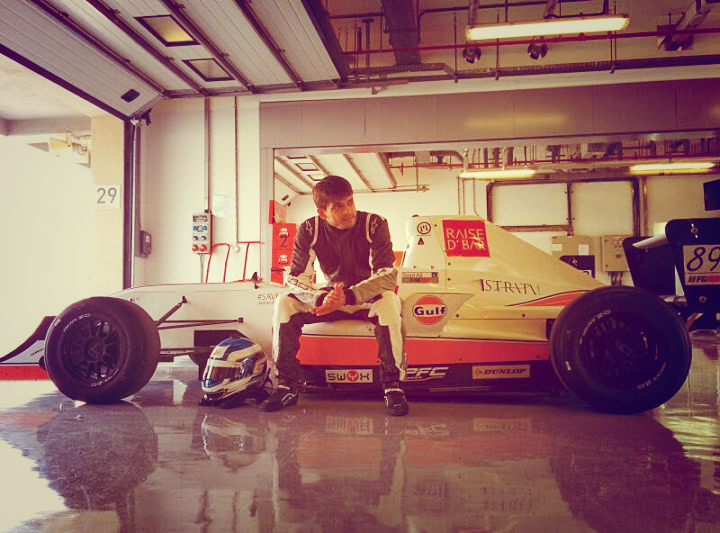 Saad Ali is the only Pakistani racing prodigy to have a license for 2014 circuit racing
Motor-sports is very rare in Pakistan and it sort of picked up as well when few years ago, drag racing events began until an unfortunate incident took place and everything just folded away. Today though, I am going to reveal a motor-sports enthusiasts from this very country 'Saad Ali' whose passion for motor-sports has taken him to international circuits.
This young guy has the courage for car racing not less than any other international Formula One driver. Saad Ali recently, on 27-28th of March, participated in the season finale of Formula Gulf 1000. It was a two race weekend and Saad finished both races on the podium; both 3rd places finishes.
Saad Ali belongs to Islamabad, a young Pakistani passionate guy who had struggled from the grass root level of motor sports racing in a country where there isn't any infrastructure available to push or promote talent out and spread awareness about how motor racing can help our automotive industry and create a separate new industry which leads automotive development.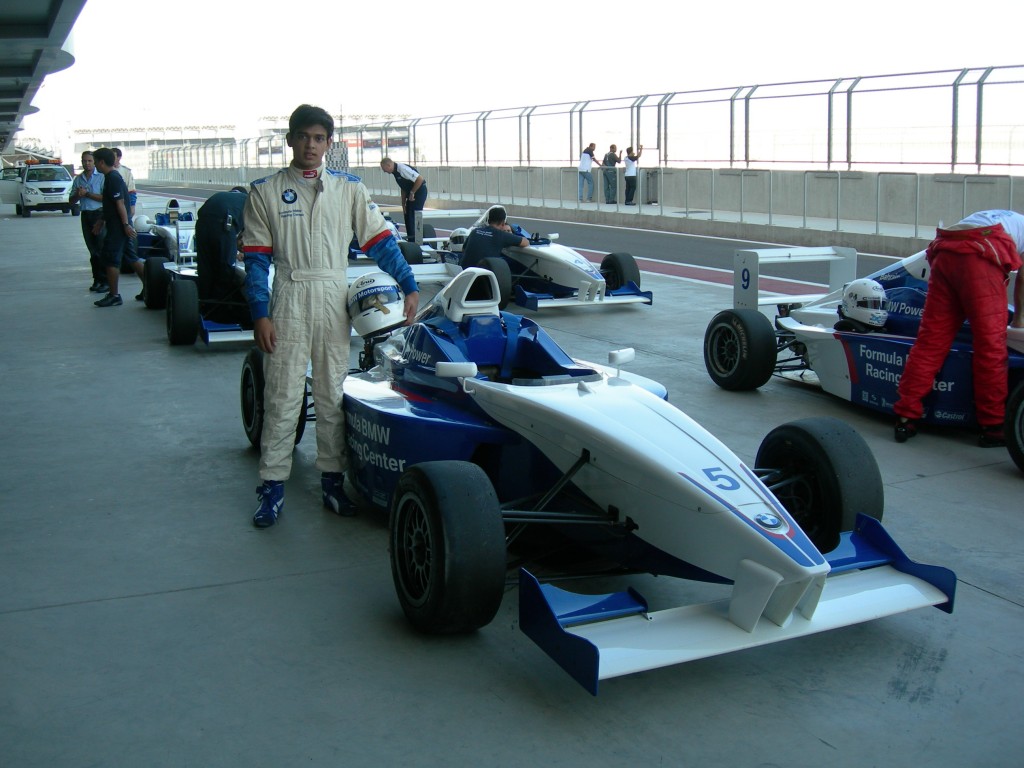 So I sat down with Saad Ali to have a short talk about his accomplishments and he responded with a man with pride of representing his country in an arena where we lack attendance.
Fazal Gilani, "When did you start racing?"
Saad Ali, "I started racing in 2006, my first ever race was at Formula BMW racing center at Sakhir Formula One Cirtcuit, Bahrain."
Fazal Gilani, "Who is supporting you financially for this heavy budget charm?"
Saad Ali, "Uptil now, I've been supporting myself financially though Raise D' Bar was an affiliate in the last races I participated in. However, I am looking for finances for a racing championship I will reveal which in a months time."
Fazal Gilani, "What are your achievements so far?"
Saad Ali, "In short; 5 podiums in total while 3 were in Open wheel racing.
Podium finish (3rd) in both the races. The event took place on the 27-28th of March at one of the most modern racing tracks in the world, Yas Marina Formula 1 circuit, Abu Dhabi. FormulaGulf 1000 is one of the prime stepping stones for open wheel racing. The cars are 400KG in weight and pushing out 150BHP that gives the car 375HP per ton, similar to that of a Ferrari 458 Italia.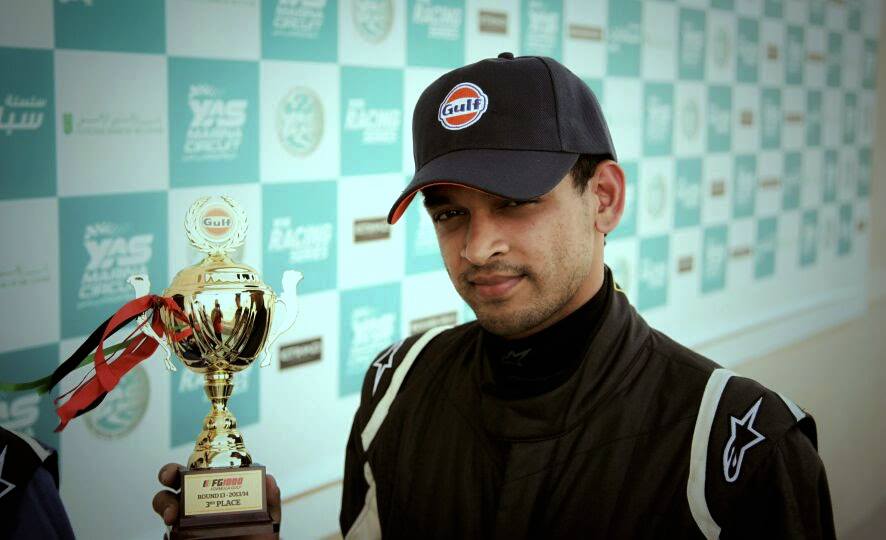 Some of the achievements are:
3rd Position, Pakwheels Grand Prix 2013, with Team B.A.S.H
Best Lap time at Sepang, Malaysia, during FBMW Scholarship Program 1:09.5
Best Lap-time at Sakhir International Circuit, Bahrain (Inner Loop) 1:10.3
Matched lap-times with the reigning champion of 2006-7 FBRC FBMW, Hassan Al Wazzan at 1:10.6
Qualified just under one tenth to 2005 FBMW Pacific Series Champion, Shaikh Salman Al Khalifa
Ranked 8th in the FBMW Championship standings out of a total of 35 drivers during the first 5 of the 8 races.
Ranked as one of the fastest driver during the 2006/07 FBMW race series in Bahrain.
Finished 3rd in the very First Race – FBMW Bahrain"
Fazal Gilani, "Where do you practice Formula One?"
Saad Ali, "I do open wheel racing, Formula One is a part of it, it's actually the highest level of it, what I race are categories that lead to Formula One. I practice when I am testing or during racing in various countries or racing simulators at my home."
Fazal Gilani, "Is there any track available in Pakistan for you to go and practice?"
Saad Ali, "There is no proper facility or racing track in Pakistan that caters for motorsports, so no, no practice in Pakistan."
Saad is a professional car racer to get a license from Pakistan for circuit racing in 2014.
Saad's professional life of motorsports open wheel car racing that leads to Formula One from 2006 to present is no doubt an inspiration for us. Why we are lacking in producing such a talent in our country? This question remains a mark on sports officials and government to take racing off the street and into a closed circuit which would benefit the country and its people as a whole.