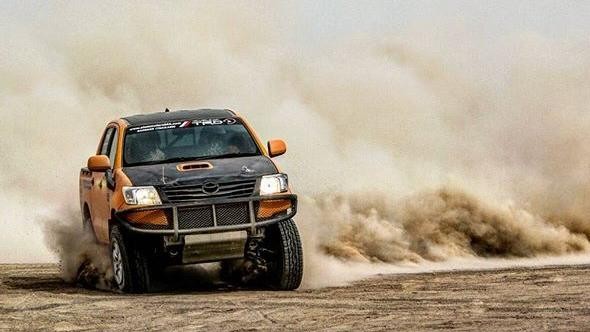 Sahibzada Sultan of Jhang Wins The Exciting 2016 Cholistan Jeep Rally
The 2016 Cholistan Desert Jeep Rally has finally concluded, and Sahibzada Sultan of Jhang took the trophy home. The Cholistan Jeep Rally is the annual rally raid type event that I held in the Cholistan area by Tourism Development Corporation of Punjab. It was the 11th rally of the series and was a great success with some great sand bashing action including a few roll overs.
Around 80 cars took part in the rally, competing in eight different categories. The rally had around 200,000 visitors. It was one of the biggest rallies held in Pakistan so far. The rally's route was two hundred and eighteen kilometers long.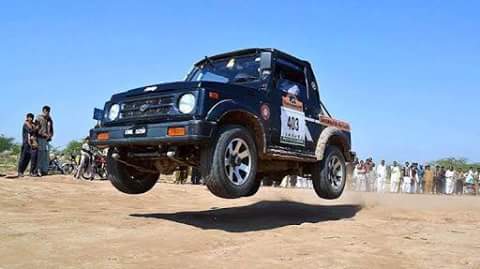 Nadir Magsi was defending his 2015 championship when his vehicle suffered a technical breakdown at the 201km mark. Magsi had been the champion for five years now. But this time, around, Sahibzada Sultan Muhammad Ali was crowned the champion when he crossed the finish line of the last stage first (Category A).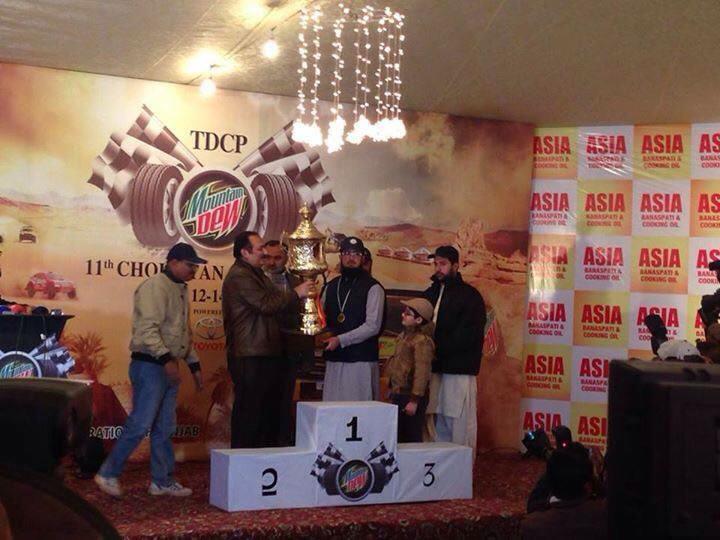 About his breakdown, Magi remarked,
"I would have defended my title had my vehicle not broken down."
Arooni Patel and Nadeem Naeem were second and third respectively.
Here are the detailed results with winners and their times.
Prepared:
A Prepared
1- Sahibzada Sultan 2:30:54
2- Arooni Patel 2:31:10
3- Nadeem Naeem 2:42:46
B Prepared
1- Jaffar Magsi 2:31:42
2- Jam Kamal 2:32:03
3- Zain Mehmood 2:33:59
C Prepared
1- Zaheer Hussain 2:31:17
2- Raja Asim 2:40:34
3- Dr. Noor Qamar 2:40:51
D Prepared
1- Mehboob Khan 2:41:44
2- Muhammad Iqbal 2:44:50
3- Dawood Abbasi 2:54:31
Stock:
A Stock
1- Qadir Nawaz Sangi 2:35:57
2- Miam Afzal 2:37:28
3- Kashif Asghar 2:57:05
B Stock
1- Amir Magsi 2:41:57
2- Bilal Ashiq 2:4829
3- Asif Aziz 2:50:43
C Stock
1- Abdul Rehman 3:03:06
2- Syed Ameer Ali 3:03:53
3- Ghulam Nabi Khan 3:08:22
D Stock
1- M Sajjad 3:07:46
2- Jam Bilal 3:08:04
3- Ali Waqar 3:23:51
About the increasing interest and increased participation, Magsi said,
"The love of off-roading is catching on. We have better routes and drivers. If we had more resources we could take on any international racing competition."
Category D driver Farooq Ahmad mentioned that he was a mechanic by profession before entering the rally circuit. He raced one of the cars he had worked in his workshop at the Jhal Magsi Rally and was third in the event. This made him pursue racing and rallying seriously.
In women's division, Jamila Asif was the winner whereas Husna Patel (wife of Arooni Patel) was second.
But the event did not go 100% smoothly. There were incidents of aerial firing as well as reports of unruly behavior. One stray bullet hit a spectator in the leg who was then taken to a hospital in Multan. The general public raised its concern over such activities and demanded swift action from Punjab government.
Although not perfect, such events are always welcomed considering how much talent and passion we have for rallying and racing in Pakistan. We hope to see more dune bashing action in coming months and government playing its part in more detailed manner for smooth and safe execution.