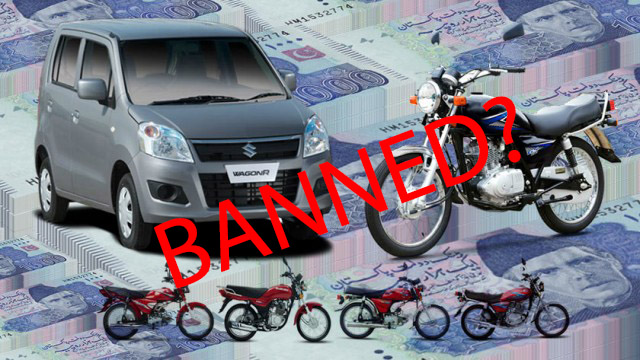 Pakistan automotive market has seen a robust growth during the fiscal year 2017-18, hitting new heights of sales throughout the year with a number of 260,000 units. Despite a robust demand for vehicles, the growth rate has suddenly experienced a steep downfall. This setback to the automotive market could be related to the market size collapse of 2008-09. In that particular year, the market saw a shrinking sale of 82.844 units as compared to 164,650 units in the previous year. The latest industry report shows that the three local automobile assemblers Honda, Toyota and Suzuki have seen a sharp decline of 17% in the sales of their cars, vans, and SUVs in the month of August.
Declined Sales of Locally Assembled Cars:
Pak Suzuki has a monopoly of dominating the economic and low-priced car segment for many years in Pakistan. Last month has been a nightmare for the local assemblers since it saw a plunge of 23.4% in its overall sales of vehicles in Pakistan. In terms of engine capacity, the vehicles under 1000cc category assembled by Suzuki have undergone the steepest decline of 26% whereas, the pick-up Ravi saw a 16% decrease in their sales of August 2018. The vehicles falling in the 1000cc segment of Suzuki (Wagon R and Cultus) experienced a decline of 13.6% in their previous month's sales. Similarly, the assemblers of vehicles of 1300cc category and above, known as Honda and Toyota also experienced a setback in their sales last month to a considerable effect respectively. Toyota saw an 8% decline in their sales of cars and jeeps in Pakistan. However, the SUV's under the 4WD category of all automotive manufacturers saw an increase in their sales by an impressive 18% mark.
There is no different story to the sales of imported cars in Pakistan. With over months of sky-rocketing sales in imported cars sector, the trend has finally changed with a significant dip in their sales last month as well. What has changed so dramatically that has blown away the number of units being sold every month? There are a few factors contributing to this sharp decline in the growth of the automotive market of Pakistan. All these factors contribute to the growth of the market on a lighter note than what we see in the stats. The continuous increase in the price of vehicles has affected the sales to some extent. With the devaluation of the rupee against the US dollar, these automobile assemblers have increased the prices of their vehicles considerably throughout the year for more than three times already. But with the growing demand for vehicles what has caused a halt to sales in a blink of an eye?
The Policy of Banning Non-Filers:
The Government of Pakistan announced a new policy stating that non-filers would not be allowed to buy a new vehicle whether it is a locally assembled vehicle or an imported one going to get registered for the first time in Pakistan. This policy of banning non-filers to buy a new vehicle came into effect from 1st July 2018. It gave a serious setback to the car-makers in Pakistan. They were supposed to cancel thousands of orders being placed by the non-filers previously. There are a number of other seasonal factors including the expectation of a new variant of a vehicle by the consumer and occasion of Eid that contributed to lower sales. But this one policy of banning non-filers to purchase a new vehicle has broken the backbone of automotive market of Pakistan.
It's an understandable fact that the 1000cc segment or below was dominated by the consumers who do not file returns or pay their taxes. This particular restriction is going to massively affect the automotive market of Pakistan in terms of growth because there are less than 1% tax filers of the total population of Pakistan. This step encourages the investors in making significant profits through their sales of used cars to the non-filers. This policy doesn't only affect the existing automotive assemblers in Pakistan but, the new brands entering the Pakistan market with huge investments. Brands like Renault, Kia, Hyundai, and Nissan with their long-term investments would also receive a major impact once they begin their sales under this policy. Pakistan government has a dream of producing half a million cars by 2023, which doesn't seem to be coming true if this policy prevails.
If you have any suggestions on the story, don't forget to mention in the comments section below.