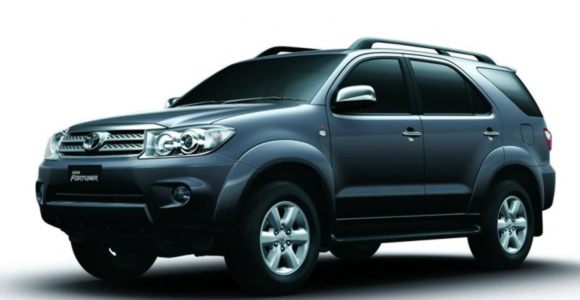 Sales of Toyota Fortuner down by 70 percent due to taxes
If Toyota had asked anyone but their employees whether or not to launch the expensive SUV in Pakistan, everyone would've said no! Even Indus Motors' executives in a recent interview said that there exists demand of small vehicles, and no demand for luxury vehicles as people do not have money.
In 2012-13, the sale of Fortuner stood at 850 units (211 units per month) but during the first five months of fiscal year of 2013-14, the sales have plunged by 70 percent owing to taxes. Auto Analysts have said that massive drop in sales happened when government increased GST (General Sales Tax) and imposed 10 percent FED (Federal Excise Duty).
Indus Motors had spend two billion rupees over a period of time to assemble and sell Fortuner in Pakistan. The SUV was introduced at a price of 5.17 million rupees which has now jumped to 5.7 million, and the price already include 2.3 million rupees in taxes.
Officials of Indus Motors concur with the auto analysts and demand that the government remove the 10% FED from the SUV as the sale of Fortuner which was in launched in March 2013 dropped to just 25 units in November of that year.
The imposition of FED has not only affected luxury car maker but Millat Tractors as well who had shut down production for two weeks, beginning from January 20, 2014.