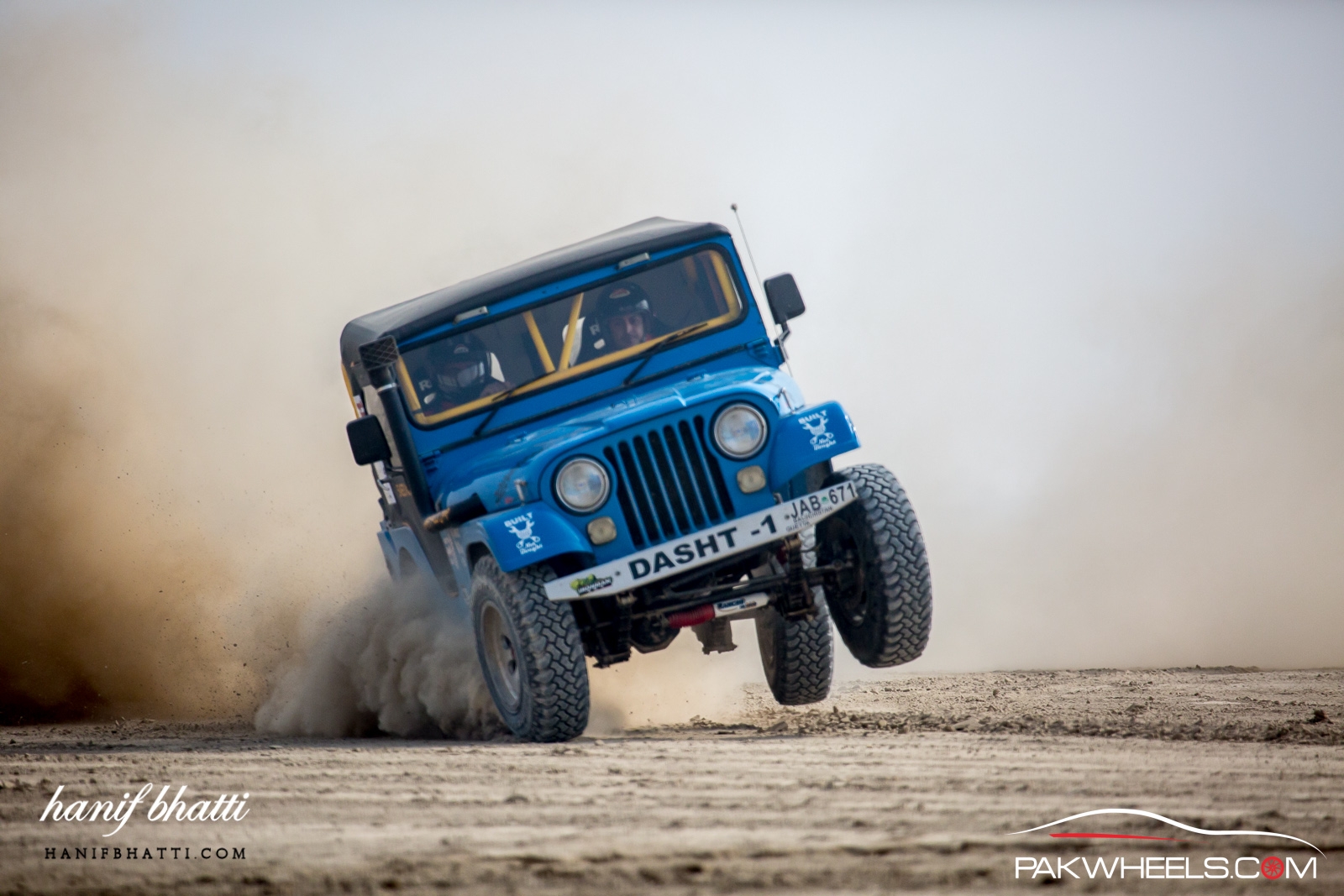 Saving your 4×4 from flipping at Jhal Magsi Rally
Rallying in Pakistan is a joy of joys for the photographers, especially those seeking thrilling action shots and it happens ever so often at both Jhal Magsi and Cholistan rally that it is a visual spectacle happening against the beautiful landscape of Pakistan. But we get those shots, and a personal moment of what's happening in front of us, the recklessness of the opposite lock makes for spectators' day however, inside the vehicles, with the driver and co-driver, it is a different story and we've tried to tell one such story to you.
Hanif Bhatti, founder of our bastion of automotive lust in Pakistan, took these pics of driver Saeed Ahmed and co-driver Zulqarnain Haider Mengal trying to battle it out with the highly versatile terrain of Jhal Magsi. Whoever has been to Jhal Magsin will tell you the same thing, the track over there offers a terrain which features almost everything, from sand, gravel, dirt, water fording, mud, etc etc and thus, makes up for a challenging terrain for drivers.
When we got a hold of Hanif bhai's spectacular photographs of Saeed's 4×4, which was a Willys M38 1955 with a 3400cc 5VZ engine with Rancho shocks on leaf set up and no springs, so we instantly settle down with both the driver and co-driver to ask of their experience, the thrill and the subsequent opposite lock to correct the vehicle and the first we obviously asked the co-driver, Zulqarnain to tell us about his experience, how did it feel? Did he shout at the driver or something and the response wasn't one bit surprising.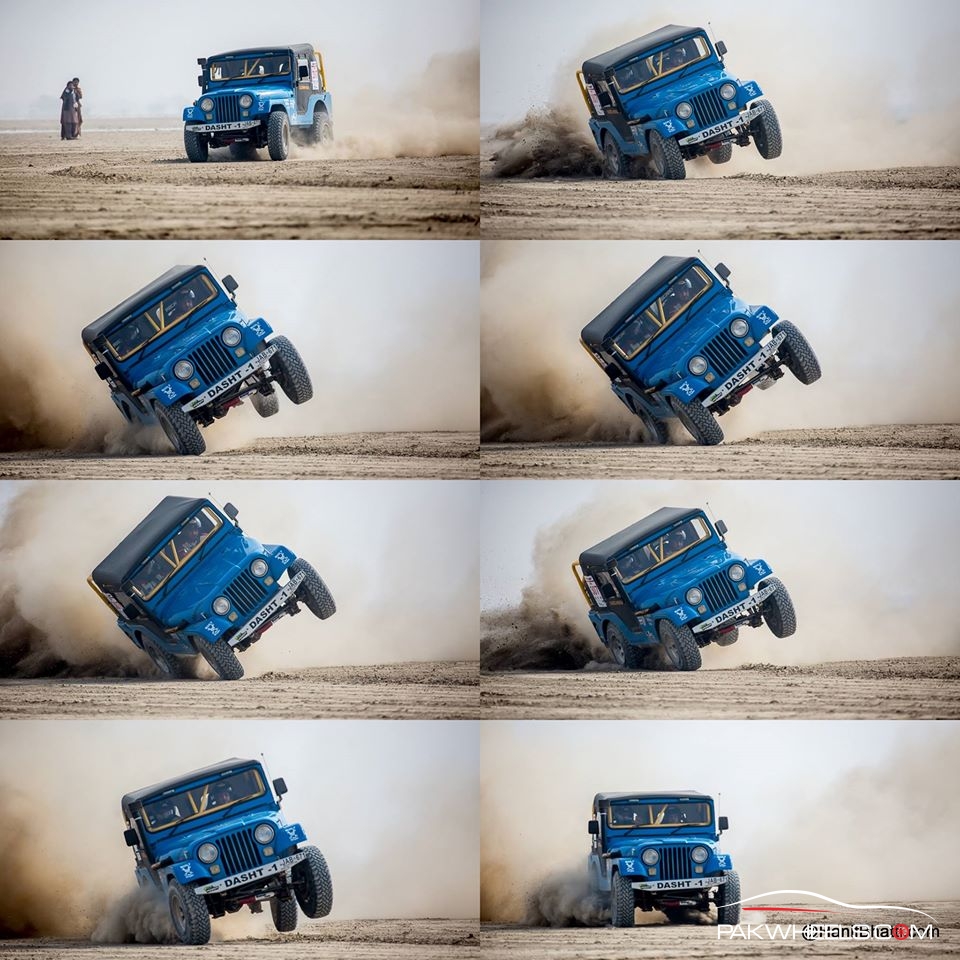 Zulqarnain said that he enjoyed the experience, and doing his job of the co-driver, he advised Saeed to watch out for the last turn as it has a narrower curve and could prove dangerous for their vehicle and eventually, resulting in lost time however, given how the Saeed is, he went through the corner at 100 km/h which was too much for the vehicle and though Zulqarnain had made up his mind that they're going to flip but blessfully they didn't and Saeed instant corrective reactions saved them.
While the driver Saeed came out more of a thrill-seeker, he told us that he always wanted to do this, two-wheeling but never got a chance. Though came close to two wheeling at Peshawar rally, but nothing as close as this, it's sort of a dream come true with no harm done because since he's fond of two-wheeling on 4x4s, Saeed told us he had a bit of practice due to his past experiences in similar incidents.

The two of us have been childhood friends and have participated in many racing events together so the sync was there and like a good co-driver, he didn't interrupted the driver and kept his confidence in his abilities which Saeed later endorsed. Zulqarnain also advised people to keep their cool in such situations and trust the driver because otherwise, the driver may lose focus and thing can get awry.
Though you can see from the video below how Saeed pulled it off, but we asked nonetheless and like any good driver would say, they lost a bit of time because of this however, just as the car touch base again, Saeed shifted down from 3rd to 2nd and floored it again but when the car was on two wheels leaning on left side, Saeed steered to left to keep the car from flipping over.