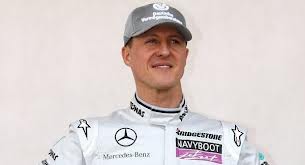 Seven time F1 world champion: Michael Schumacher will retire after the end of this season
The man who statistically, is the greatest Formula One driver in the world will yet again retire after the end of this season.With a total of 91 grand prix wins, Schumacher said that he could've continued more racing but "didn't feel like it".
As Lewis Hamilton made the move from McLaren to Mercedes, it did not however mean that Schumacher's time was over. He's perhaps the most known figure from Formula One to even people who have no interest in car let alone motor racing.
"If I wanted to stay I had options to stay, but I didn't really feel like it, quite honestly," Schumacher told Autosport.
An era of Formula One racing has arrived to its end, if you want to watch the seven time world champion in action, this is the only season you can so don't miss.