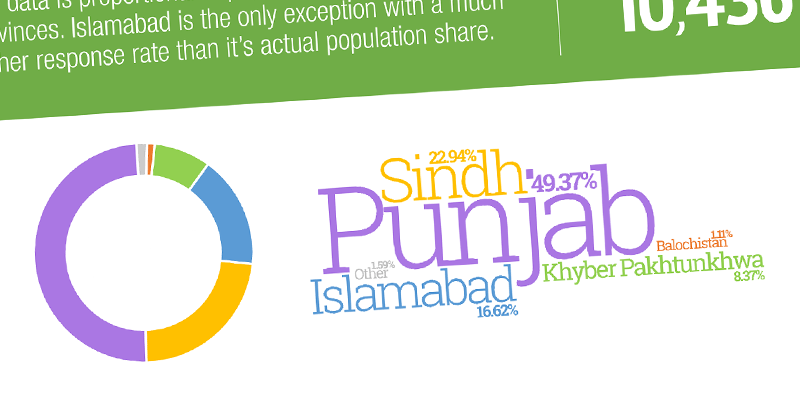 PakWheels Survey Results: License to drive or not!
It is not a secret that abiding to law and order isn't our strongest suits. In to the final days leading to Eid, and you'll see people parking and breaking traffic rules anywhere you look at.
PakWheels.com recently conducted a survey to understand our automotive market and all its stakeholders. We would be publishing reports and info-graphics on frequent intervals about the survey findings but to begin with, we share the most startling of our findings with you. A significant number of drivers on our roads aren't even legal to drive on them.
Our survey was responded by 10,436 people and off them, 72 percent of our respondents though hold a valid driving license but a startling number of people, which accounted for 21.08 percent of our total survey populace, didn't have a driving license but were driving vehicles. Sindh had the highest number of such drivers without license whereas Punjab came in second followed by KPK and Balochistan.
You may though argue that our driver license process is corrupt and isn't worth it anyway but still, that's an alarming rate of violation of traffic laws. And then there's another two percent of those who do not even drive registered car.
These 21.08 percent were of the legal age to acquire a license and didn't have it but were still driving however, 5 percent were below the legal age of driving, meaning teenagers, thus they didn't have license but were still driving vehicles. Balochistan and KPK had the highest number of such people who drove but didn't have a license, surprisingly though, Punjab and Islamabad came in third and fourth position of such drivers despite their tough stance on traffic violators.
Out of the total, 4.36 percent have expired license and are yet to renew while just 2.36 percent had lost it and have yet to renew it.
All these three type of violations are different to our daily or routine misconduct of breaking the traffic lights, ignoring stop signs, not wearing a seat-belt, not maintaining lane discipline, amongst many others.