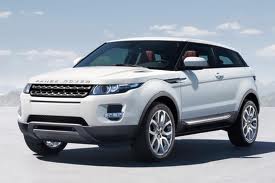 Sigma Motors claim that Range Rover Evoque has a better mileage than Honda Civic on it's Pakistan launch
Victoria Beckham's designed, Range Rover Evoque has been launched in Pakistan at a fancy event held in Karachi where Sigma Motors CEO Col (Retd) Syed Zafar Uddin Ahmad presented the Evoque, and briefed the public which included potential clients, diplomats, businessmen and the usual.
Among that brief the CEO made a surprising comparison between the 9.2 million PKR Range Rover Evoque and the 2 million PKR Honda Civic where he claimed that Evoque's mileage is better than Honda Civic.
The Range Rover Evoque is a small and sporty vehicle designed for all types of roads and off road terrains but nothing too fancy compared to Land Rovers and Toyota Land Cruisers.
Evoque, as said by the CEO is a fuel efficient car which will deliver 13 kms per liter which is superior than Civic's average of 10-11 kms per liter even though the price and cars themselves are skies apart.
Sigma Motors has been assembling 12 variants of Land Rover Defender in Pakistan and has also signed a deal with Chinese automaker DEC-Sokon Chongqing to promote and sell their cars in Pakistan which makes Sigma Motors portfolio larger.
DEC-Sokon Chongqing have two vehicles which will sold here, a loading and a 10 seater van.
Via Tribune.