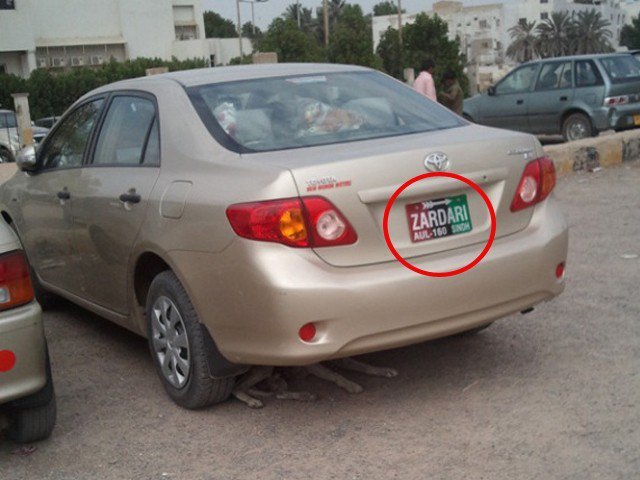 Sindh Police Starts Crack Down On AFR And Fancy Number Plates
The issue of government-issued registration number plates in Sindh was embroiled in controversy since the losing party claimed the bid winner had been granted the tender on favoritism until last month when the court gave its ruling and cancelled the stay order.
The Sindh Excise and Taxation Department has so far distributed more than 15000 motorcycle and car number plates in 10 days. The department is issuing registration plates as soon the vehicle registration is filed. The ETD is making sure to issue the plates on a fast track. It is no doubt a praiseworthy progress and the citizens of Karachi have also praised the concerned departments. Also, the Excise and Taxation Department is working hard to remove the backlog that had accumulated in last year or so.
In the meanwhile, Citizens Police Liaison Committee (CPLC) and traffic police have started to crack down on number plate violators. The Supreme Court of Pakistan issued a directive to the law enforcing agencies to apprehend and fine the motorists with Applied for Registration and fancy number plates.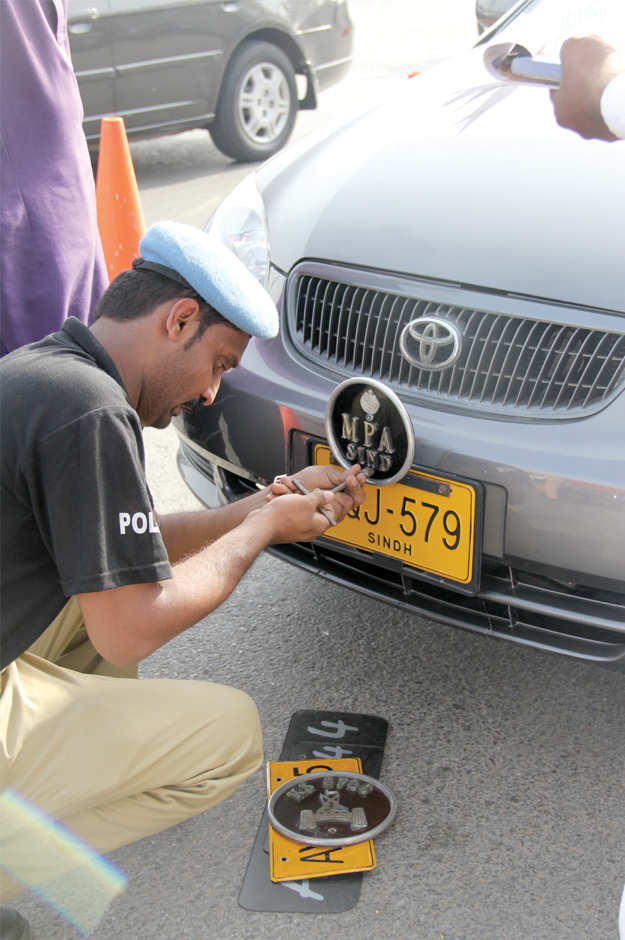 The government of Punjab, on the other hand, has been working towards the customized number plates. The new plates will come with holograms and marks of famous Pakistani personalities and icons like Faiz Ahmad Faiz (poet), and Mehdi Hasan and Noor Jahan (singers) including all recipients of Nishan-i-Haider. The aim of Punjab Government's initiative is also to curb the use of fancy and illegal number plates like "MNA", "MPA", "Press", "Al-Bakistan" and many others. These new number plates will be recognizable by the Auto Number Plate Recognition cameras.