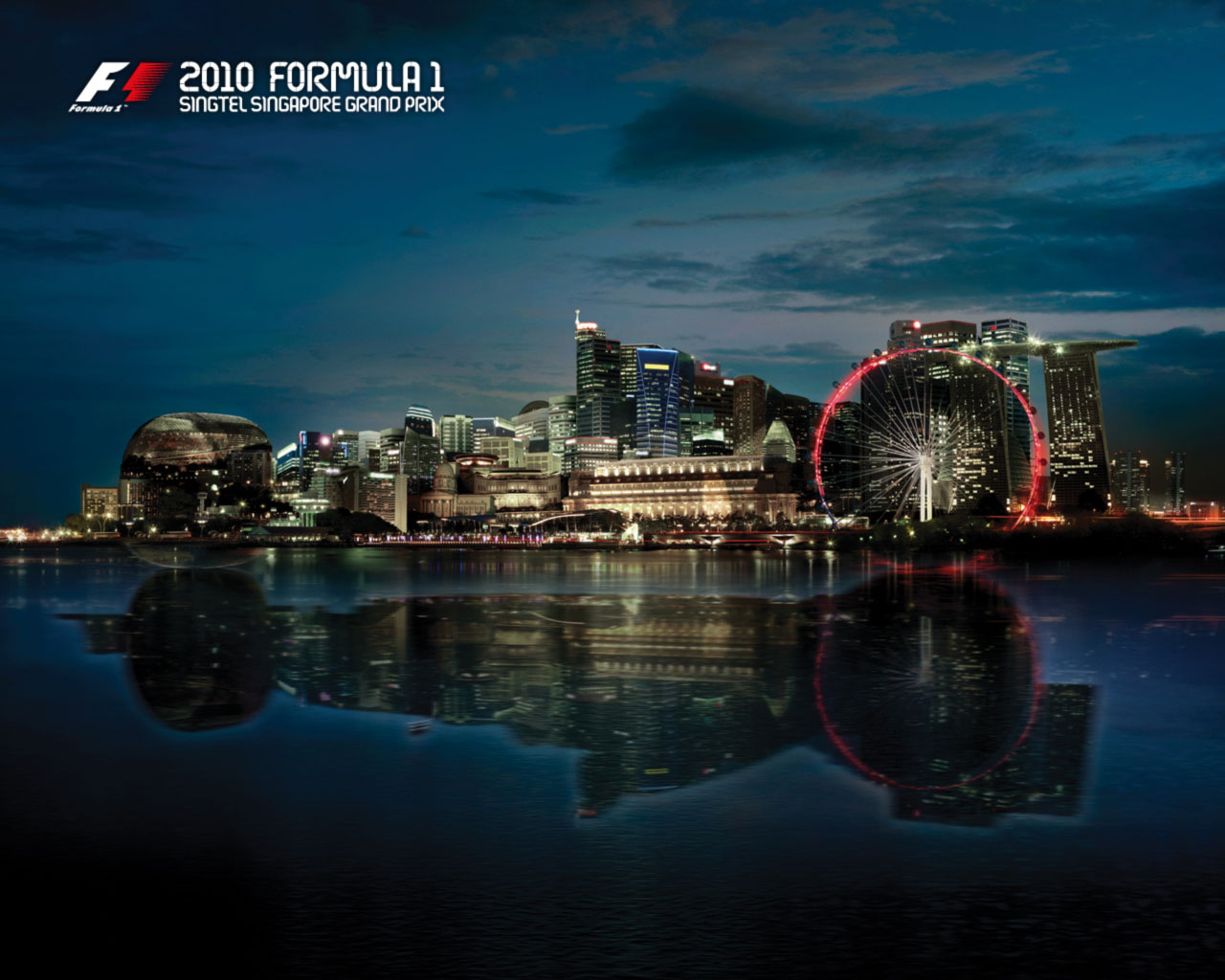 Singapore GP: Practice Session 3 and Qualifying Report
Just like the first practice session on Friday, 3rd practice session on Saturday starts on a damp track because of an early shower making teams wait for the condition to get better, and it takes about 20 minutes into the session that the first timed lap been posted by Virgin's Lucas di Grassi. Then different drivers start trading top spot between them, such as Renault's Kubica, ToroRosso's Jamie Alguersuari and his team mate Sebastian Buemi, before McLaren's Hamilton put a lap that put him on the top for several minutes before Red Bull's Sebastian Vettel put the fastest lap of the session and take the top spot for the last 20 minutes of the session. Just before the end of session HRT's Bruno Senna spins to make sure that no one was able to put a glory lap at the end. Several drivers have minor moments near the end of session but no serious incident occurred allowing the teams to take a breath of relief as no fast repairs will be needed before the start of qualifying session.
Here are the session's timing sheets;
When the qualifying session starts it was expected that RedBull will take another pole, because of their clean sweep in all 3 practice sessions by posting the fastest lap time. The Q1 sees Ferrari of Massa, retiring from the session because of a suspected engine problem while the other 6 drivers that were dropped out of the session by putting the slowest lap times were from HRT, Lotus and Virgin. With Virgin taking the honor of  being the best out of the 3 new teams as Glock takes 18th spot on the grid ahead of Lotus's Heikki Kovalainen, while his team mate di Grassi was beaten by the second Lotus of Trulli. HRT drivers Bruno Senna and the returnee Christian Klien were last one with Senna beaten by his new team mate.
In Q2, Force India were the worst of the remaining team as both their drivers qualified last for the race with Sutil ahead of his team mate Liuzzi, will start from 15th because of a 5 place grid penalty to Williams's Hulkenberg for a new gearbox. Other drop outs for this session were Sauber's returnee Heidfeld, Toro Rosso drivers Alguersuari and Buemi, Williams's Rubens Barrichello and Renault's Petrov who crashed out of the session after spinning into the barriers and broke his right rear suspension.
The fastest part of the qualifying session and also where the pole sitter was being decided sees Ferrari's Alonso taking the second pole of the season which is also a back to back pole for Alonso, while RedBull's Vettel takes 2nd and McLaren's Hamilton takes 3rd. Alonso's pole lap was 1:45.390. Hamilton's team mate and current WDC Button takes 4th ahead of RedBull's driver and current points leader Mark Webber. Williams's Rubens takes 6th ahead of Mercedes's Nico Rosberg 7th, Renault's Kubica 8th, Mercedes's Michal Schumacher 9th, and Sauber's Kobayashi 10th.
Here are qualifying session's timings:
PakWheels will provide daily reporting on Singapore GP 2010 at PakWheels Blog. For discussion, please visit the Formula 1 Season 2010 thread at PW forums.