All petrolheads at some point in their life have daydreamed about having their own project car, something that they build from scratch over the years by tooling in countless hours of tinkering and tweaking over the weekends to build something truly unique to call their own. Sleipnir is one such car, it is a homegrown rat-rod designed and built in Pakistan by Fouad Hafeez. Mr. Hafeez is probably one of the biggest petrol heads you'll find anywhere in Pakistan. He has been a car enthusiast all his life and has always had a fascination by anything with wheels; car's, trucks, bikes, scooters, quad bikes you name it. For the past couple of years he's been tinkering with his own cars in an attempt to get better performance out of them and to improve there styling by making them more aesthetically pleasing. He's a big fan of DIY (Do It Yourself) solutions where he utilizes the local talent and material rather than having to concur the pain and cost of having something shipped from abroad. Sleipnir was the embodiment of that belief.
"Sleipnir is a dream project. Something that embodies every little aspect I've wanted to have in a car."
Sleipnir is based off the chassis of a Toyota FJ40 but after that its all custom. The 4.0 liter 290 BHP V8  engine and transmission comes from a 1999 Lexus LS 400. To the framework the suspension setup of the a 2007 Toyota Landcruiser was added that includes the springs, shocks, axles, differentials etc that gives it fully independent front suspension. The body is completely hand sculpted around the cabin of a vintage 1954 Toyota FQ15 while taking subtle styling cues from 1960s Hino and Isuzu trucks. At the rear, the car rides on massive 315/85/16 tyres while those up front are 215/40/16. The car has been under construction for over two years now but creator Mr. Hafeez says it is a car that will never truly be finished, it will just keep transforming from one form to another over the coming years.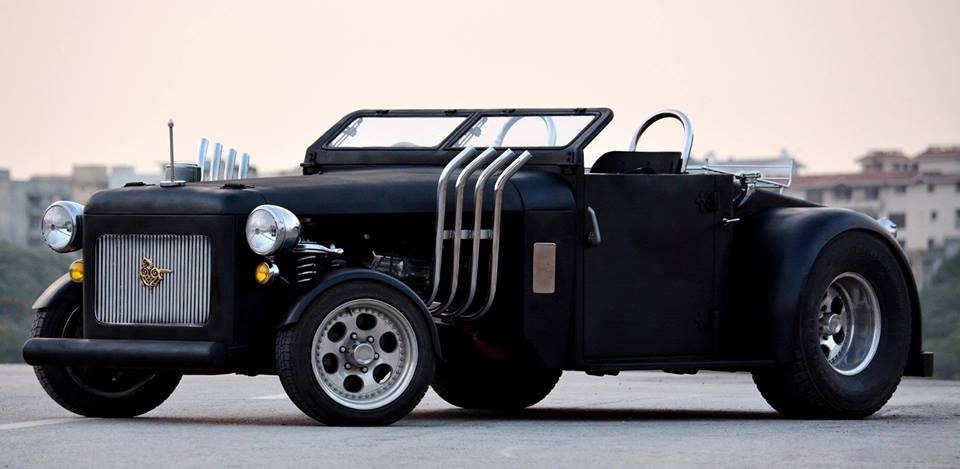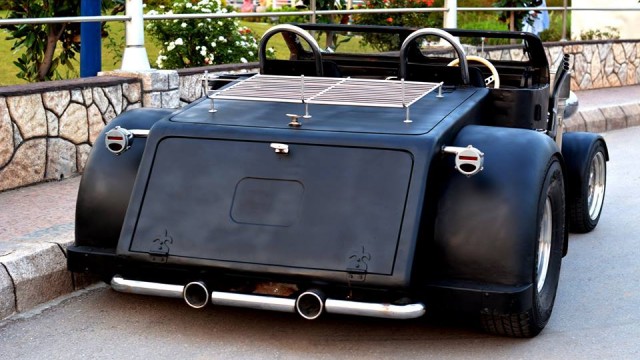 Though Sleipnir is technically build project Mr. Hafeez sees it more as of an art project.
"While it's inspired by the American hotrods of bygone years, it's more Japanese than it is American. And more than them even, it's Pakistani, in how we've built almost every panel by hand and by visual judgement, rather than complex and costly CAD/CAM design. It's how I believed a retro styled car should appear. How successful I've been, is anyone's guess. The green and white paint job is a recognition and a nod to how homegrown projects CAN come true"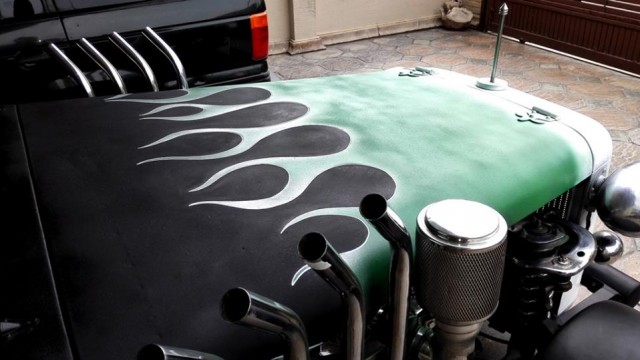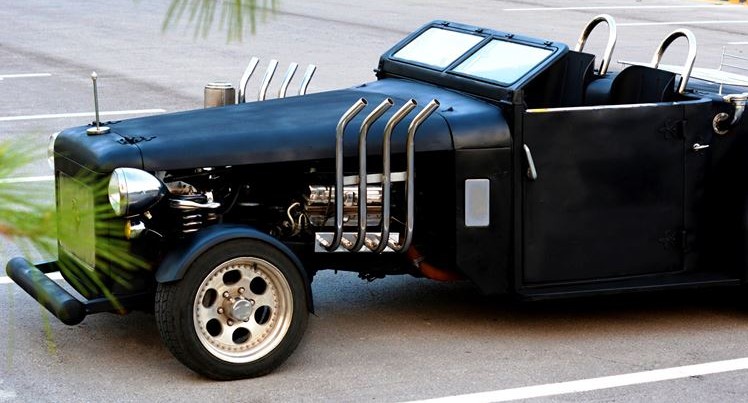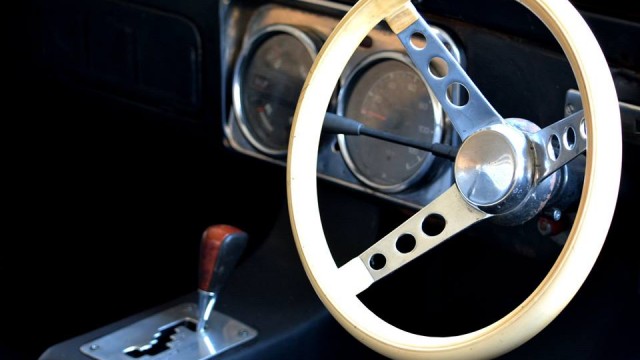 But most importantly of all he see it as a testament to what we can do in Pakistan when we put our minds to it. He's determined to prove that our workers and craftsmen and technicians are incredibly talented, and can do wonders when they're rightly motivated and inspired. Mr Hafeez recently added the green and white pinstripe on the hood of the car which is graced with poetry from Faiz Ahmed Faiz as a tribute to independence day.