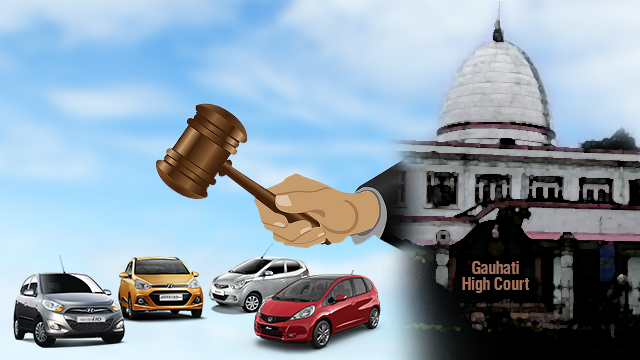 Small Cars Banned In Assam, India Because They Failed Safety Tests
Assam the largest automobile market in northeast India has splurged to a sudden stop as sales of small cars that do not meet safety crash tests have been banned by the Gauhati High Court. What led the court to make such a decision was a response to a petition that sought out to make vehicles safer.
The state of Assam has a hilly terrain as it is located south of the eastern Himalayas. The petition called for cars to be able to pass crash tests such as those conducted by Global New Car Assessment Program (GNCAP) due to the natural higher risks involved in driving around in a mountainous region. 140 total cars in total, are as a result banned from being sold in Assam that include the likes of the Maruti Suzuki 800 (Suzuki Mehran), Suzuki Swift, Suzuki Alto, Hyundai i10, Honda Jazz, Toyotas, among many others.
"The Centre is directed not to permit the auto manufacturers to release and sell the small four-wheelers with a mass up to 1,500 kg and quadricycles without putting them to crash test and emission test," the court said.
 Transport authorities in Assam have asked car dealers to not sell any vehicles which does not meet the crash test safety requirements and thus as a result, some of the most highly sold cars across the country are no longer being sold. The local car manufacturers point the blame towards the fact that the court stated that stricter crash tests would start to take effect from 2017 when such testing facilities were made available in India. Though the court does have legitimate reasons for the ban as road accidents on Assam have been on the rise since 2006, nearly doubling in just 6 years and in order to counteract the number of fatalities in such road accidents, they are making the cars up to European grade safety.
India has begun the movement towards making cars much safer and lets not forget that a number of cars that have been banned in Assam for being to unsafe are also being sold in Pakistan. So a movement towards making safer cars in Pakistan might not be that far off then.
Source: Economic Times