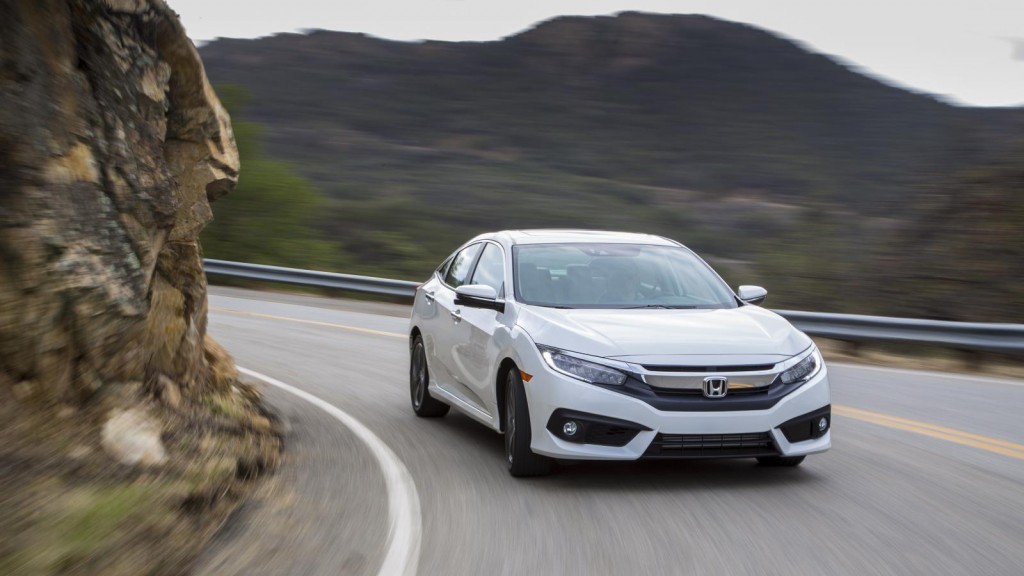 Sources Say 2016 Honda Civic Will Come In June-July This Year In Pakistan
The new 2016 Honda Civic caused quite a buzz on its launch. After it had gone on sale in USA and Canada, Honda brought the car to Asia (Philippines). A couple of days ago, a sports version of the new Civic X went on sale in the UK as well. We, in Pakistan also have been expecting 2016 Civic to be launched anytime soon. The typical month for Honda to launch its cars in Pakistan is September, and that is what we were expecting this time as well. But then there were rumors that the car launch has been delayed to the end of the year, or possibly start of 2017 because Honda Atlas had launched the 2016 Honda HR-V and were focusing on the new car but they seem to be incorrect.
According to our industry sources, Honda Atlas will be launching the car somewhere between the months of June and July, this year. That is big claim and has yet to be verified by Honda Atlas officials. But our source is quite confident in the claim.
Also Read: Honda Civic 2016 Comes To Asia – Booking Starts In Philippines, Specs Confirmed
And yes, the more important news, the 1.5 turbocharged Civic will be coming to Pakistan along with the 1.8 liter N/A engine. However, the Civic with the 1.5-liter turbocharged engine is going to be costlier than the 1.8-liter naturally aspirated one, we've learned. Although considering small capacity engines should have lower taxes compared to the 1.8-liter motor, the price should be less, but that's all what our source has to share for now.
The rest of the specs and features of the 2016 Honda Civic are yet to be known. We will make sure to update our readers as soon we get more news, keep watching this space.