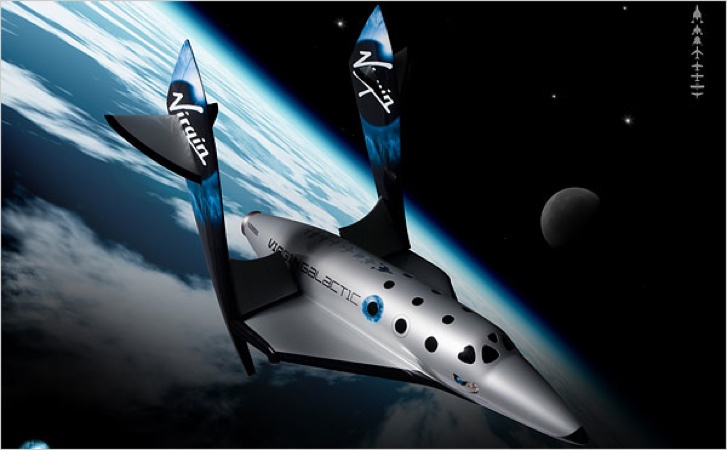 Space Tourism at the cost of a Ferrari now
Not much to choose from? Would you rather surrender your 200,000 US$ for a once in a lifetime experience to see what the world looks like from space or buy a baby-Ferrari and be a frequent visitor to the dealership for a burnt clutch?
When the Soviets were stripped of its Unions to form different countries, the Russian Space Agency had huge debts that they had to pay with no possible sight in mind of generating revenue, they resorted towards the idea of Space Tourism for just about 20 Million US $ per person. The whole tour encompassed over a few days of stay, 250 Miles above Earth at the ISS(International Space Station).
But Space Tourism was only limited, in the form of capacity in both; ability to afford the Tour and opportunity. Today however, British multi-millionaire, Richard Branson, is building a SpacePort in New Mexico which will turn Space Tourism into a commercial industry, through charging only 200,000 US $ per person for a tour.
The booking began in 2005 through Virgin Atlantic who will operate the VSS Enterprise which is all tested and ready to take passengers into Earth's most outer orbit or space as we all call it.
The SpaceShipTwo(VSS Enterprise) can carry passenger in suborbital space by early 2012 and had its maiden flight in California Desert in March.
The VSS Enterprise will operate from the SpacePort which will look something like this after its proposed completion in 2012.
The following photos of the SpacePort were taken earlier this week which shows that the SpacePort construction progress is steady enough to make to its decided 2012 opening.
Captain Slow's experience may prove to be helpful in deciding what to go for, Space Tour or a baby-Ferrari?
Perhaps, Space Travel isn't a childish dream anymore.