One of its kind, Speed Fest 2019 was held on 28th April 2019. Phase II, SA Gardens, GT Road, Kala Shah Kaku, was the site for every car and bike enthusiast in Pakistan. The event was organized by SA Group along with PakWheels.com, which was there as the exclusive media partner for the event.

Sunday, April 28, was unlike any other Sunday, residents of Kala Shah Kaku had ever seen. Scores of car and bike enthusiasts gathered at Phase II, SA Gardens along with their families. There was a hot air balloon which quickly gained everyone's attention. A variety of food stalls were also set up for families to have a great time. And what's more, rocker and former Junoon lead vocalist Ali Azmat was there to perform along with Jimmy Khan.
However, the main attraction of the event remained the car and bike races in which the following stood out: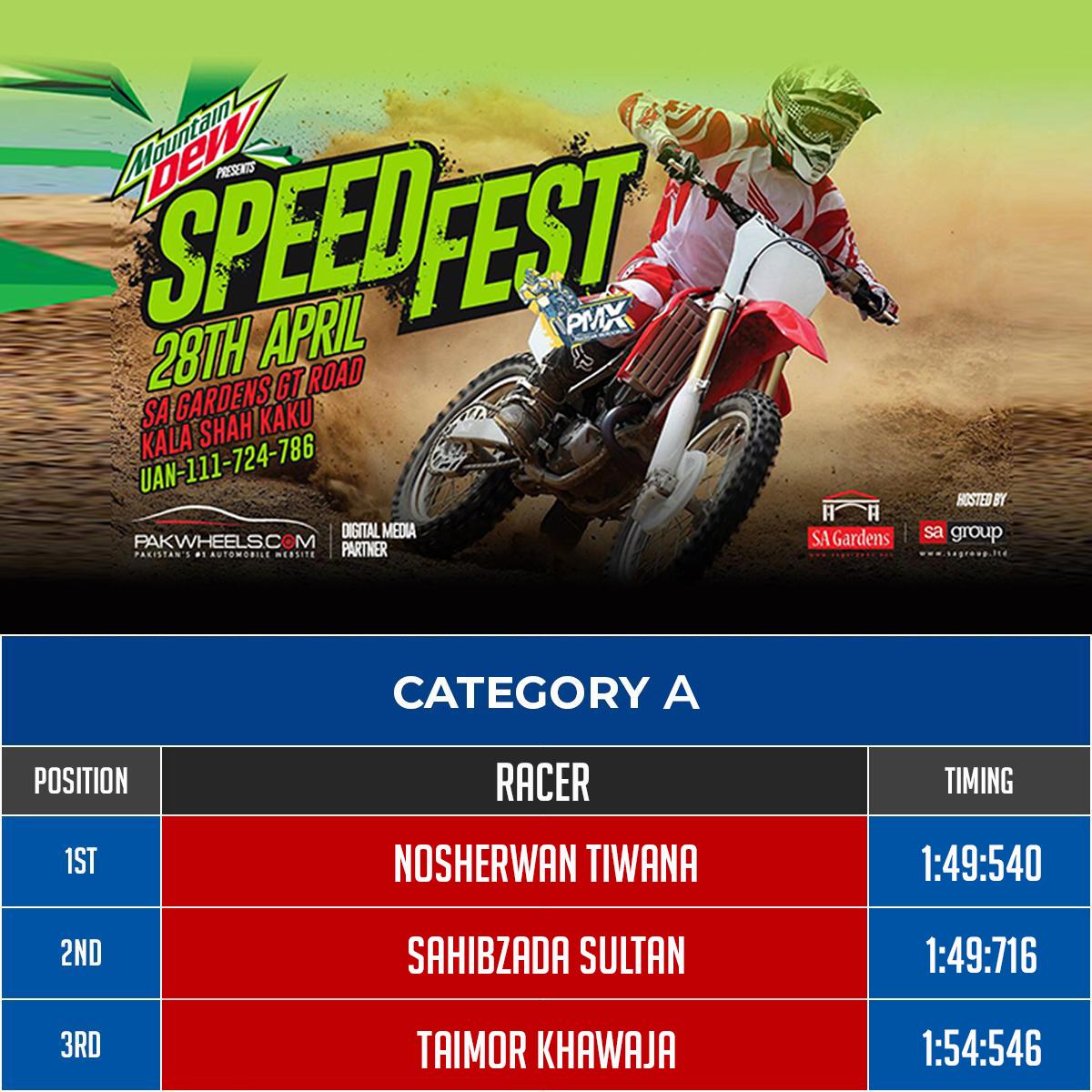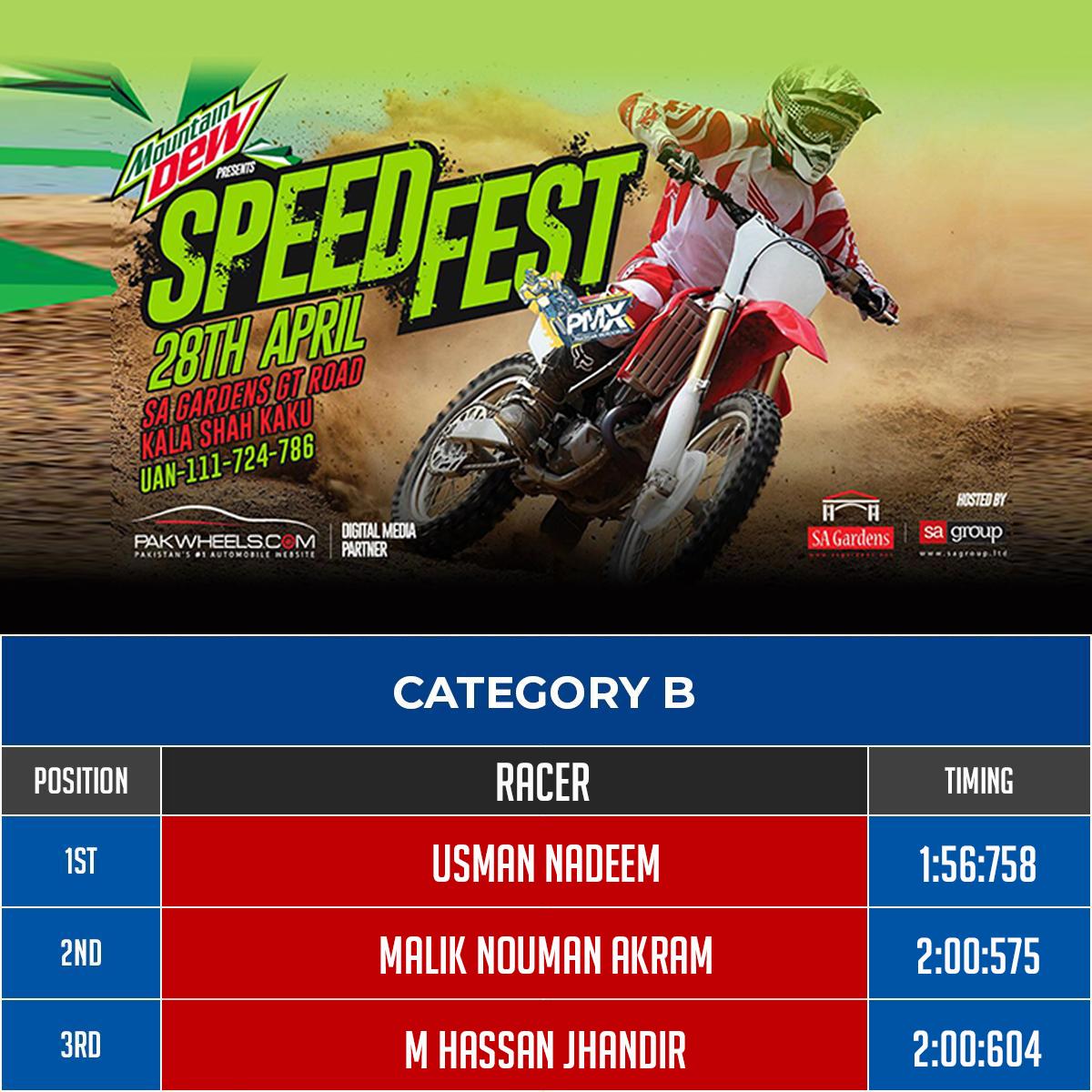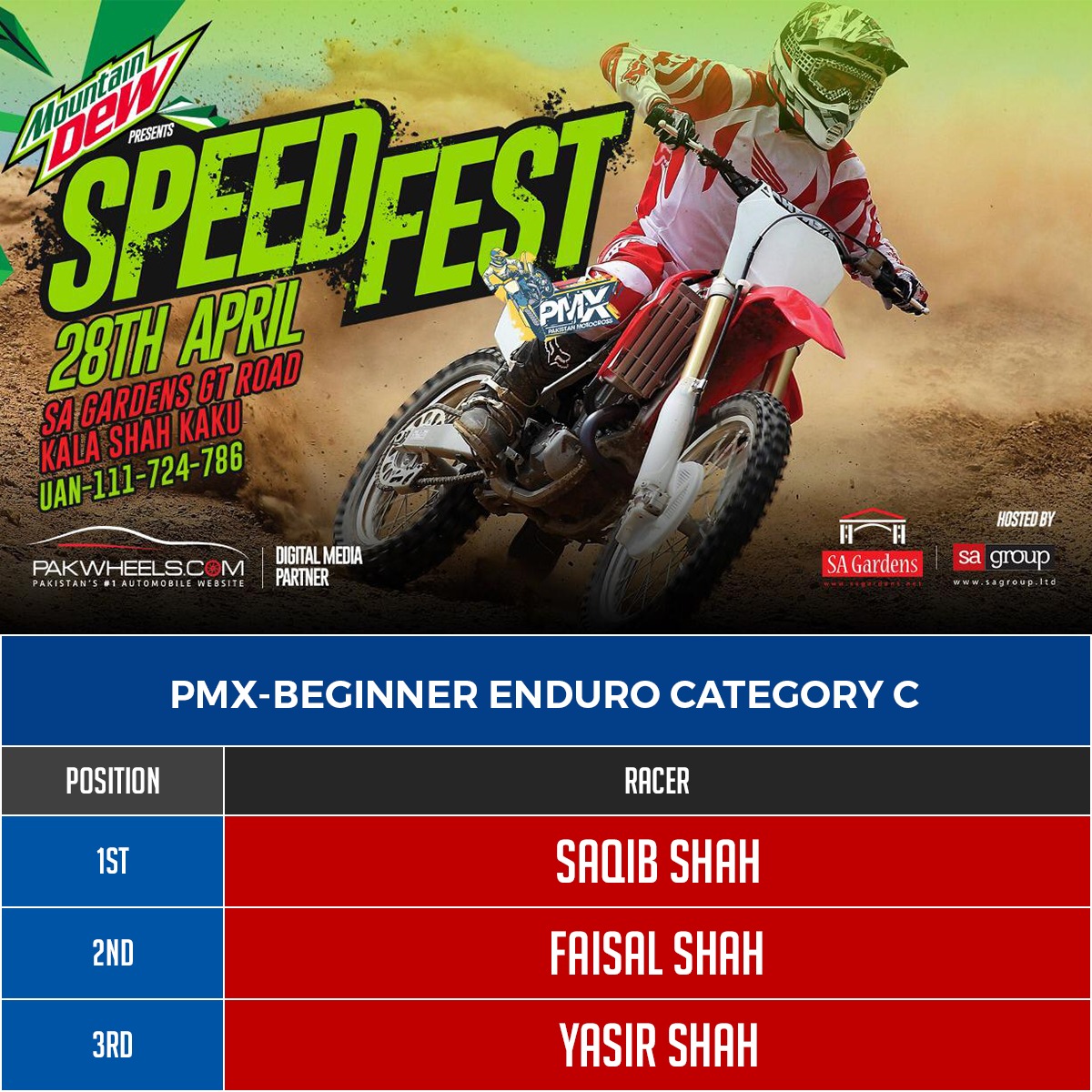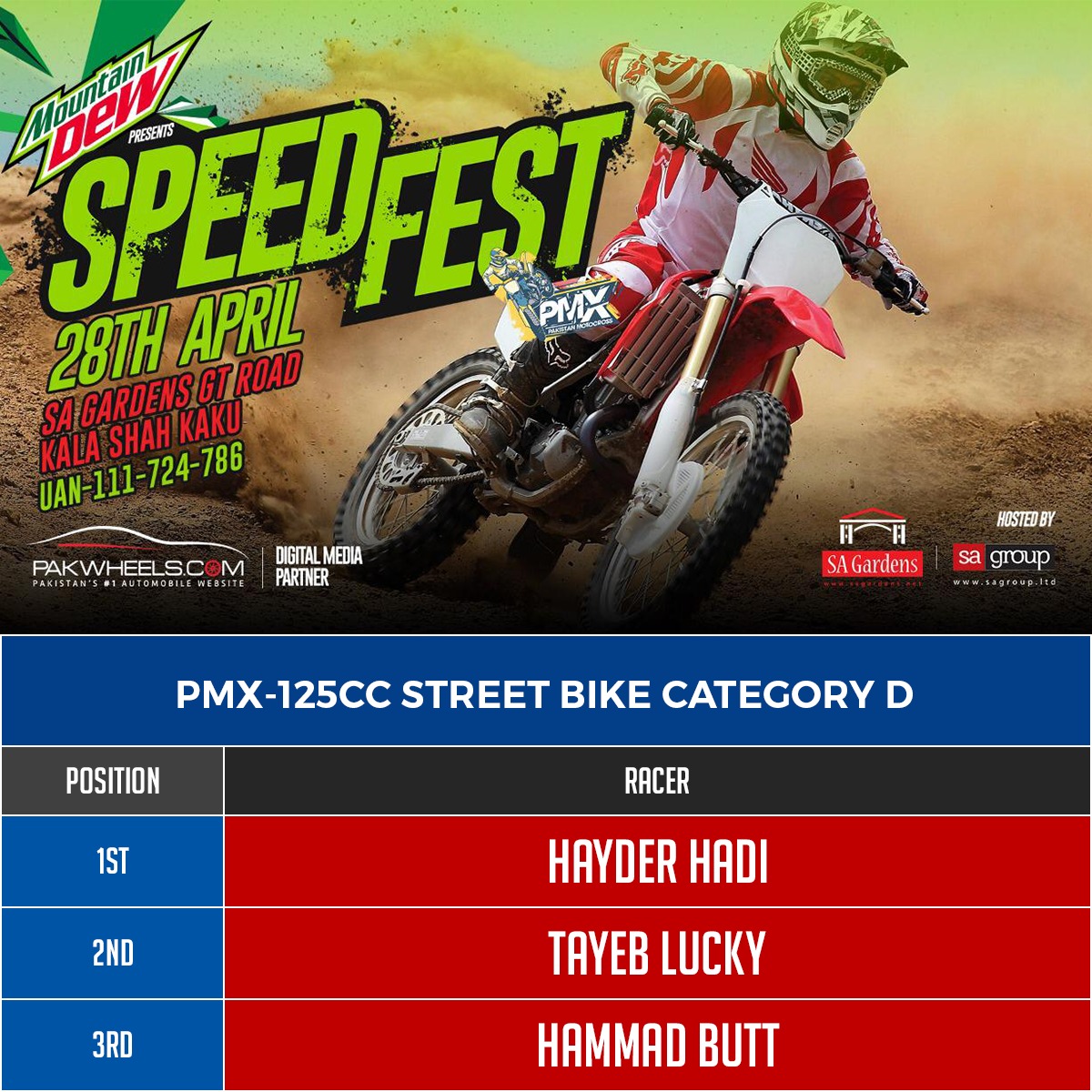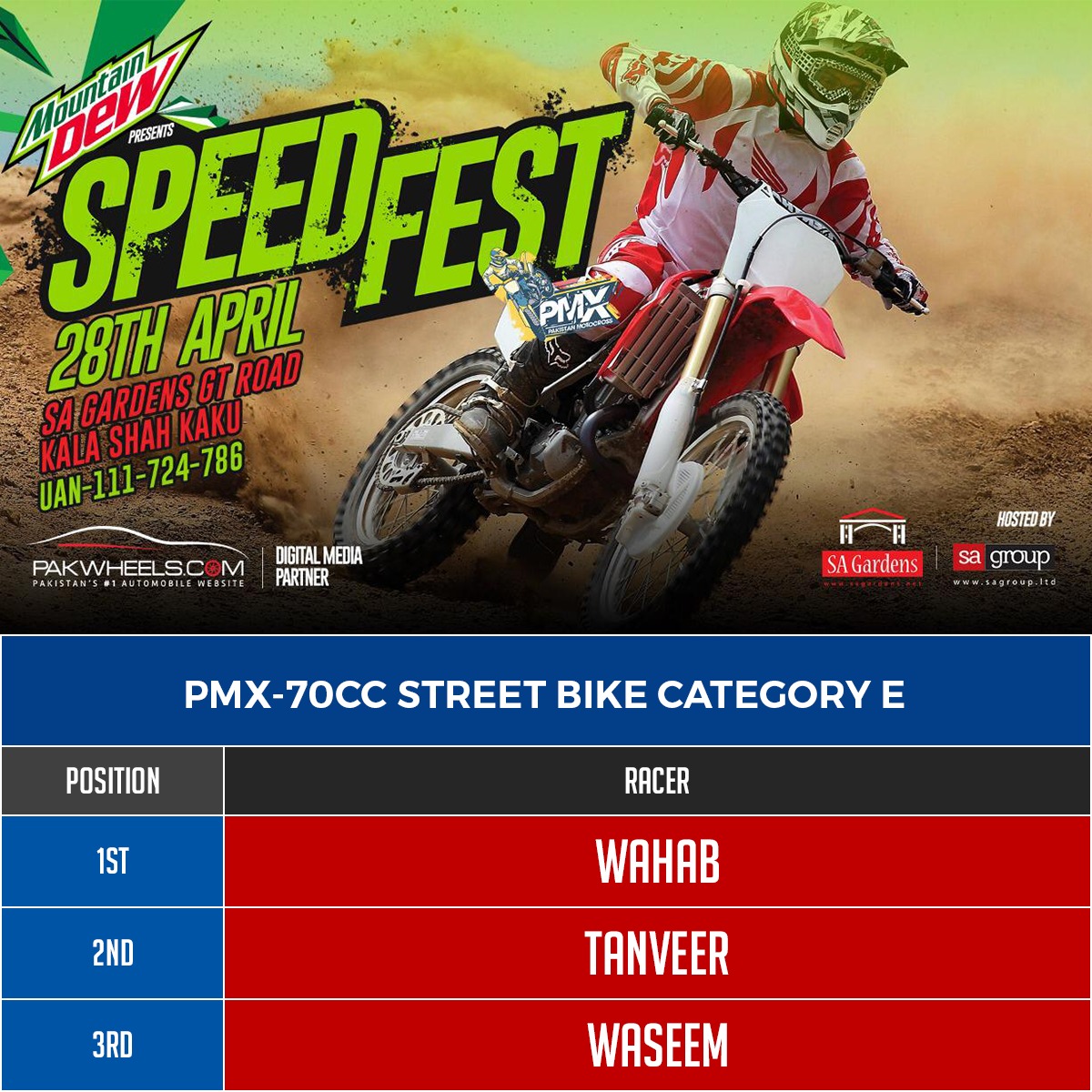 What made the event special?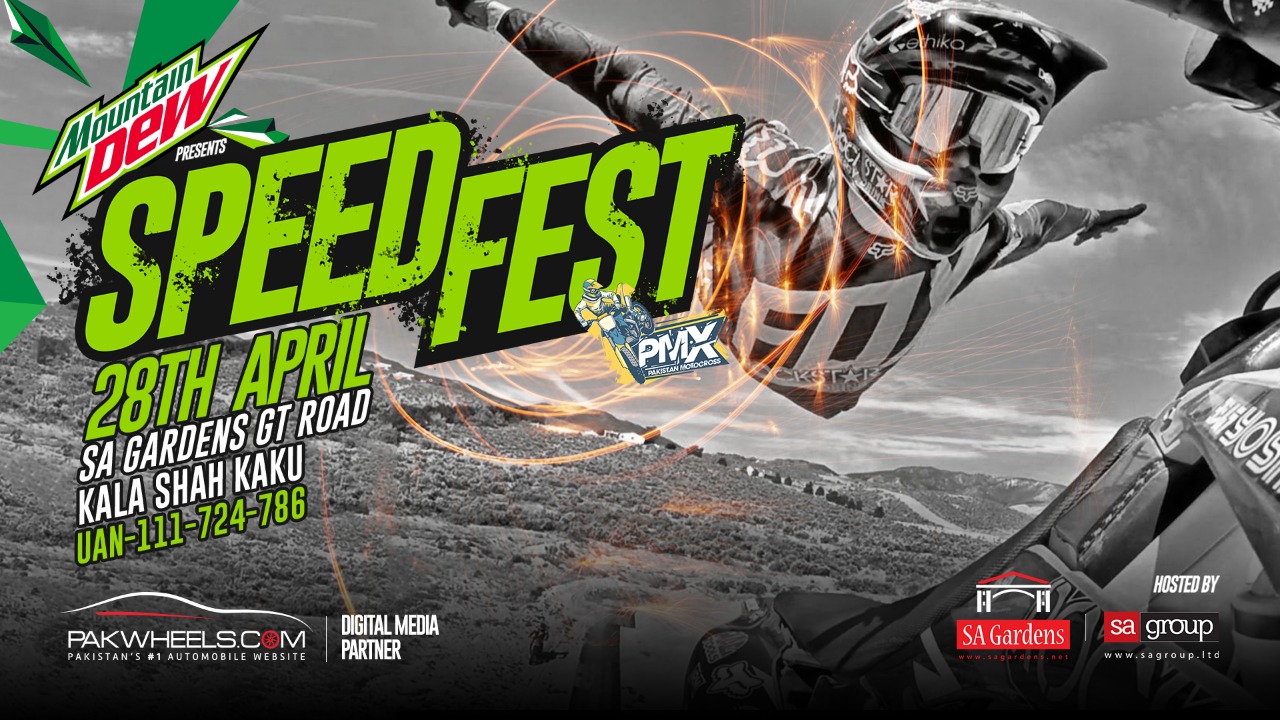 Speed Fest was unlike any other car and bike rally. Rallies are either for cars or bikes. For example, the famous Cholistan Jeep Rally admits only jeeps. The recently concluded Ghaan River Bed Dirt Bike Rally was exclusively for bikes, but Speed Fest 2019 was different – it had both cars and bikes.
Speed Fest 2019 consisted of 3 main categories:
Jeep Rally
Bike Rally
Auto show
About 40 to 50 Jeep rally participants were there to show their skills on a 1.8 km track for scores of jeep race enthusiasts who had gathered there.
Bike race enthusiasts got to see bikes race in the following categories:
70cc
125cc
Enduro Bikes
Motocross Bikes
SA Group's Future Plans
This event was not a one-off event. To show that the SA Group is a serious force in the promotion of car and bike races in Pakistan, the group has announced that it will be inaugurating a go-kart track after Eid. Furthermore, the group plans on building a Drag Race Track in the near future.