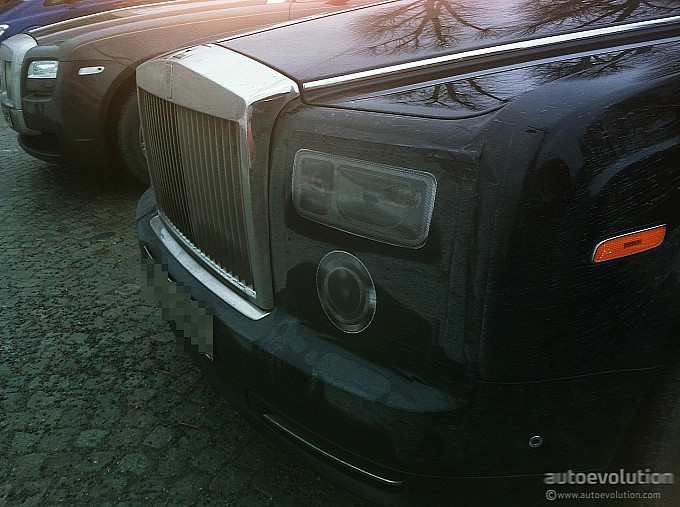 Spy shots: Rolls Royce Phantom face-lift spotted
Rolls Royce is preparing to bring a new fascia to its Phantom which was the first luxury automobile produced by Rolls Royce under the ownership of BMW.
However, it is not going a lot of new changes as the old customers' with current Phantom will suddenly have outdated model. So the changes will not create a big visual change rather it will focus on styling cues and if you take a look at the front end, you'll see the lights are concealed by special camouflage that gives the impression of headlights.
Moreover, the renovation is not only limited to the exterior, the interior will also be given a tweaks which will bring small changes in the cabin, with the most important one being an upgrade for the infotainment system. In addition to that, engineers will slightly increase the efficiency of the engine, so we should get a little bit more power and lower emissions at the same time.