No matter how big a brand, public opinion matters enormously. Auto industry of Pakistan needs to know that public is fully aware of the international changes and models, and are keen to go with something really NEW. It is the time when we actually take big steps to improve our car segments and deliver quality with the brand. Gone are the days when a fully clad brand name of a car used to sell. Today, we are discussing Suzuki Ciaz and Newly Facelifted Honda City in detail for our readers.
Pak Suzuki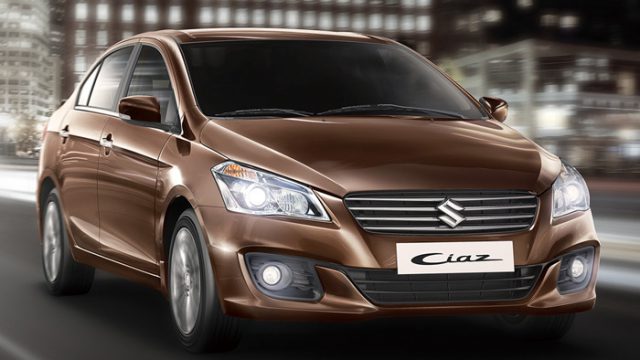 Suzuki Ciaz has got Pak Suzuki back in the sedan segment of auto-market of Pakistan. Margalla and Baleno were the shining armors of Pak Suzuki. Public loved those cars and Pak Suzuki made millions with both of them. But, later, Suzuki Kizashi and Suzuki Liana were a disaster for Pak Suzuki. Both had their own loops of glitches that held them to sustenance Pak Suzuki's market popularity. This made Suzuki think again and design something better than both of them because the other rivals like Toyota and Honda were a success despite rotating the same old facelifts or refresh models.
Atlas Honda Pakistan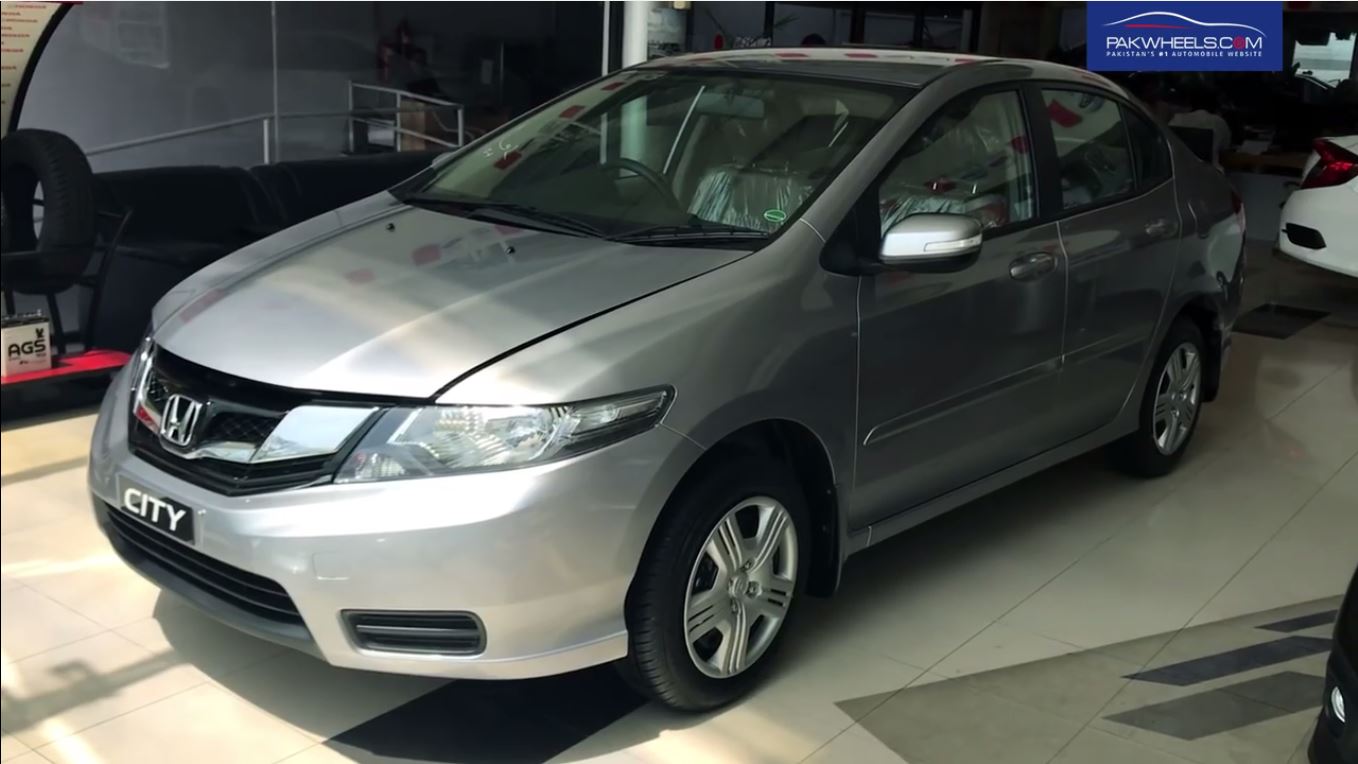 The title itself is a brand and doesn't need much of a talk to be on the celebrity couch. Honda Atlas Limited (HAL) is a combined endeavor between the Atlas Group and Honda Motor Co. Ltd. of Japan. The products offered dwell from bikes to cars. The famous in Pakistan are:
Honda Accord
Honda City
Honda Civic
Honda CR-V
Honda HR-V
Honda BR-V
That said, let's see what Honda Pakistan & Pak Suzuki are doing in the Sedan segment, along with which of these have the strong portion of the attraction.
Price & Variants
Suzuki Ciaz is presented in just two variants.    PKR 1,859,000 is the price for the manual 2017 Suzuki Ciaz, whereas the automatic Ciaz 2017 is rated at PKR 1,999,000 . With Honda City, it's the 5th Generation and has a powerful front engine. The price for the new facelifted Honda City ranges from 15.0 lacs – 18.69 lacs PKR. The 2017 Honda City is a front engine, with front wheel drive experience. It is a sub-compact sedan, with a few cosmetic changes along with an immobilizer. You get 2 variants in Pakistan, which are:
Honda City i-VTEC
Honda City Aspire
With international models, you get 3 variants, namely: S, SV, V, Vx, and a Zx. There are no airbags included in the newly face-lifted City, despite the company having a go at them in public. There are minor changes overall, but nothing new included, like any other international model.
Competitors & Color Choices
The competitor of both Ciaz and Civic is none other than Toyota Corolla XLi, Toyota Corolla GLi . With Toyota, you get to see some things different along with a fresh change and more upgrades. But, still, City and Ciaz are no matches to those specs with their current standing. The color choices With Suzuki Ciaz are 5, namely:
Digitally Brown pearl Metallic
Super Black Pearl
Star Silver Metallic
Snow White Pearl
Mineral Grey Metallic
For Honda City – you get to choose from 7, namely:
Urban Titanium
Sporty Blue Metallic
Black Pearl
Lunar Silver Metallic
Rallye Red
Taffeta White
Modern Steel Metallic
Exterior Specs Of Suzuki Ciaz & Facelifted Honda City
Suzuki Ciaz has a hefty look to its external and is stretched and a bit wider. To some extent, Ciaz does have a roundish outer look, and the lines are laxer and edges are rounded-off. The Ciaz also look a bit grown-up as compared to the Honda City in looks. The car measures at 4490 mm in complete length and is 1730 mm in width. You also get a lower roofline, measuring 1475 mm, with a wheelbase of 2650 mm in the Suzuki Ciaz.
However, the new face lifted Honda City has a brand-new and more firm exterior. The exterior features an exclusive and unique design language, with chrome angular grille at the front and a new set of back light with rectangular pull-outs and a new-large back bumper. a new color addition, the lunar silver metallic recently got included in the 2017 facelift of the car. You get the manual and automatic transmission in this model.
Interior Aspects of Suzuki Ciaz VS Facelifted Honda City
The interior of newly Facelifted Honda City comes in beige color. The front and back seats are wrapped in fabric. Other modernized facelift features include:
Air conditioning
Power windows
Adjustable Power steering
Power lock doors
2-speaker stereo audio system
Trip computer
Tachometer
Alloy wheels
Satellite navigation
Front fog lights
Electronic Force Distribution System
Anti-Lock Braking System
Keyless entry
Whereas on the other hand, Suzuki Ciaz is simple, and we mean it! It's simple and still not as well furnished in Pakistan as it is international. We don't have to go too far, but our neighbors, India have Ciaz with air-conditioning vents for starters. They also have Smart Hybrid SHVS and Automatic Climate Control. But, we in Pakistan, have to face the cost-cutting by Pak Suzuki and only get power windows, central locking, and keyless entry.
Engine Specifications Of Ciaz VS Facelifted Honda City
The 5th Generation Facelifted Honda City is available in a selection of 2 Engines:
1.3 Litre 16 valve SOHC Inline-4 i-VTEC 100BHP@6000RPM
1.5 Litre 16 valve SOHC Inline-4 i-VTEC 120BHP@6600RPM
Suzuki Ciaz is available with 1373 CC petrol engine producing 91bhp mated to either a 5-speed manual transmission or a 4-speed automatic gearbox.
Final Word
On a true comparison and set of scales for the brand, we can easily deduce which beats which. There is nothing more to quote as we already have specs, colors, engines in black-and-white. Pak Suzuki and Honda, both need to change their attitude of importing cars and what's being offered to the people.
Though, the New Facelifted Honda City comes with cosmetic changes, but not so in-style internal looks. However, there are no doubts about elegance and power, but still, the style is old and nothing new to offer. It's not only the game of money in general but also what you can count-on in the longer run.
With that said, we wish both these brands luck and also improvement towards advancement with quality. Hopefully, they both can start getting us the new generation models for a change, instead of face-lifts or refreshed cosmetic changes for starters!
Let us know what you think about getting the new generation models in your comments!